The answer is Sir William Stephenson (aka "The Man Called Intrepid")
I was exploring the city of Winnipeg, Manitoba with Don Finkbeiner of Heartland International Travel and Tours. He took me to Memorial Park and pointed out a statue of Winnipeg-born, Sir William Stephenson.
Don explained that Stephenson (1897 -1989) was, historically, one of Winnipeg's most important people.
He was a Canadian soldier, a WWI flying ace (with several victories), an inventor (who patented a system for transmitting photographic images via wireless) and a very successful businessman (who diversified into several lucrative industries).
But his real "claim to fame", according to Don, was as Winston Churchill's head of intelligence gathering and espionage in North America during WWII.
He acted as the liaison between Churchill and Roosevelt out of the New York office of Britain's Secret Intelligence Service. He was a spymaster later known by the code name "Intrepid".
A Secret Spy Training Facility in Ontario
During WWII, Stephenson established and ran a secret spy training facility. Instead of having it near his New York office, he decided to build it near Whitby in rural Ontario. It was located on a 275-acre farm bordering Lake Ontario.
The facility was designed to link Canadian, British and American personnel. It had to be secretly opened because the U.S. was forbidden, by the Neutrality Act, to be directly involved in the War. Its unofficial name was "Camp X".
Ontario's Camp X
Camp X became operational as a "Special Training School" on the day before the bombing of Pearl Harbor. Many secret agents were trained here for future missions behind enemy lines. Furthermore, several future heads of the CIA also received training at this locale.
When WWII ended, this facility was no longer used in this capacity. Records pertaining to Camp X were destroyed or locked away under the Official Secrets Act. Some of the artifacts are now housed in Ottawa's War Museum.
The camp was eventually renamed the Oshawa Wireless Station and it was used as a wireless intercept station. In essence, it became a spy listening station.
In 1969, the Oshawa Wireless Station ceased operations. All the buildings on this site were then demolished or relocated elsewhere, and the property was abandoned.
The land was turned over to the town of Whitby for future industrial development. All that remained of Camp X was a memorial plaque and a 17-acre park known as Intrepid Park.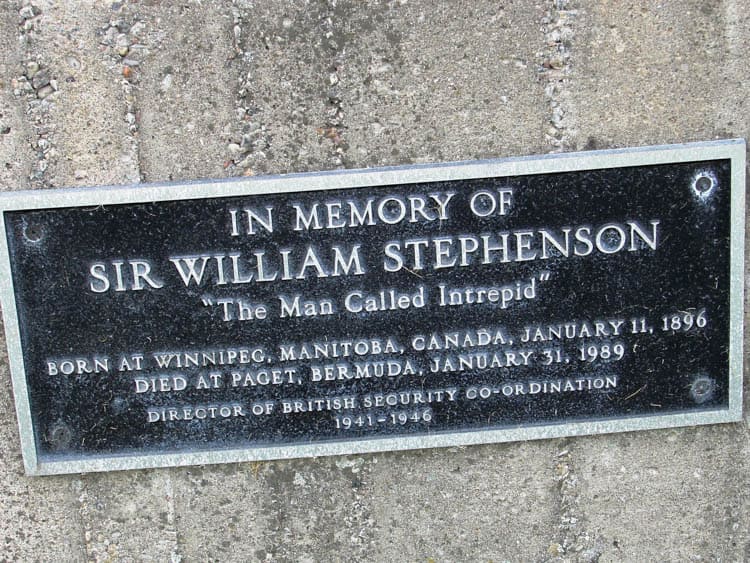 Writers and Camp X
Writer Lynn Philip Hodgson has dedicated much of his life to find out more about this secretive camp on the shores of Lake Ontario.
Hodgson is the author of Inside Camp-X, Dispatches from Camp-X and The Birth of Special Operations in Canada. He's also the founding director of the Camp-X Historical Society and has led several walking tours at what's left of the site.
Another Ontario-based writer, Eric Walters, has written a fictitious book for young readers, entitled Camp X, based on events that occurred in the facility. One of the trainees in Whitby's spy camp was Roald Dahl, who later went on to write the children's classic, Charlie and the Chocolate Factory.
Another trainee was Naval Intelligence Officer Ian Fleming who later gained fame as the creator of the James Bond books. Fleming seemed to be particularly impressed by William Stephenson. He referred to him as "the quiet Canadian" and "the man who became one of the great secret agents of the last war".
It's generally believed that Intrepid himself (William Stephenson) was the model for James Bond in Ian Fleming's spy thrillers. As Bill Macdonald wrote in his book entitled The True Intrepid, "Ian Fleming was one to serve under him, and there's not much doubt that elements in Bond's make-up were derived from Stephenson, not least his love for fancy gadgetry."
Items such as a poison-gas pen and lipstick dagger were used in training at Ontario's Camp X.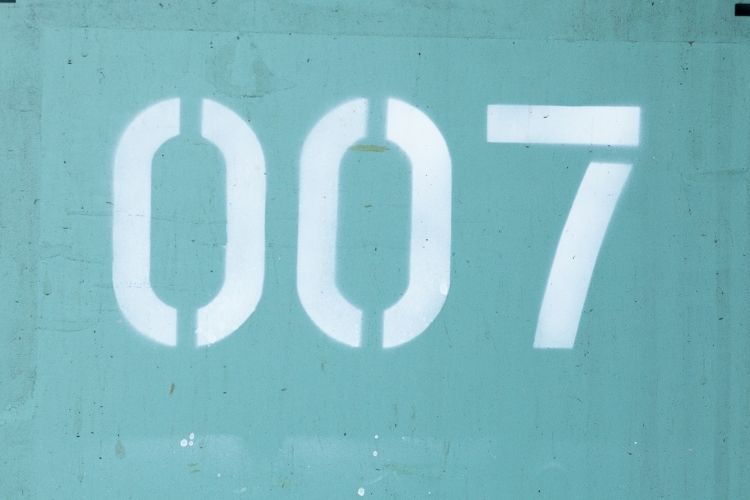 William Stephenson, Ian Fleming and James Bond
There certainly seems to be a connection between Ian Fleming's James Bond and Winnipeg's small (5'2"), intelligent master spy, William Stephenson. Both Stephenson and Fleming were at Whitby's Camp X.
While Fleming was residing there, he apparently heard about Stephenson's scheme (never carried out) to steal gold reserves. This perhaps inspired the raid on Fort Knox in Fleming's book, Goldfinger.  
Fleming once wrote that "James Bond is a highly romanticized version of a true spy. The real thing is … William Stephenson." Also of interest is that Ian Fleming resided at a military residence in downtown Toronto for part of his training near the St. James-Bond United Church. Just a coincidence?
A Visit to Whitby, Ontario's Intrepid Park
All this information about Ian Fleming, James Bond, William Stephenson and a secret spy camp was very intriguing. So, I just had to visit Whitby's Intrepid Park for myself.
On arrival, I was greeted by the memorial plaque and four flags. The Canadian, U.S. and British flags represented the three countries working together on this endeavor. The Bermuda flag was also there because Stephenson was a resident of Bermuda at the time of his death.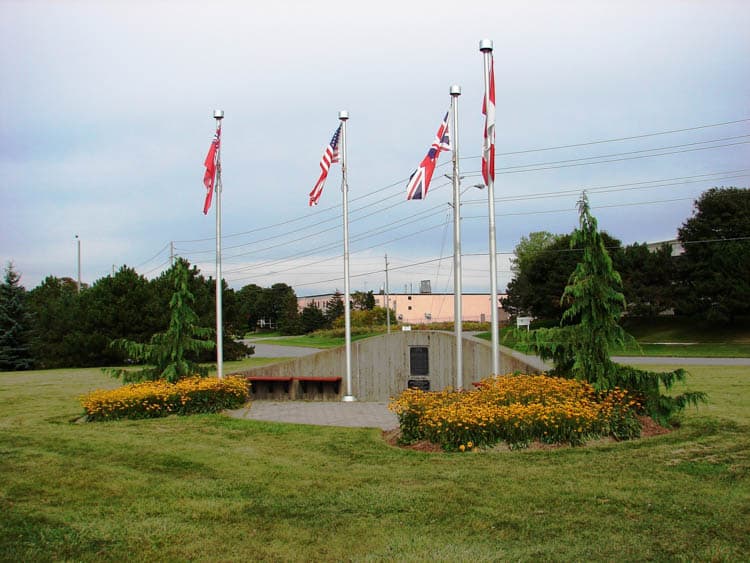 More Connections
There's a "William Stephenson Way" in Winnipeg and an "Ian Fleming Crescent" in Whitby. Stephenson's WWI service number contained the numbers "007". He was knighted for his wartime work – and Sir Winston Churchill commented that "This one is dear to my heart."
Book This Trip
Start planning your historic adventure to Ontario, Canada. Get prepared with hotel or VRBO accommodations, local restaurant favorites, tips on how to get around and more through TripAdvisor and Travelocity.
For the best routes and deals on flights, trains and car rentals check out OMIO Travel Partner.
Make the most out of your trip to Ontario by booking some tours through GetYourGuide. Find expert-led tours, skip-the-line tickets and unique activities here.