With a black marker, I write 'Dead Guy' on a piece of cardboard in big, thick letters.
The sign will earn me a hitchhike ride up winding Boulder Canyon to Nederland, Colorado, a tiny mountain town hosting what is called the Frozen Dead Guy Festival.
Every March, Nederland, Colorado loses its collective mind with the promise of the Rocky Mountain snowmelt.
Small-town winter isolation yields to spring, and a cathartic event is warranted. And yeah, there's really a dead guy.
The Frozen Dead Guy Festival
The Frozen Dead Guy Festival is a rowdy celebration of weirdness, centering on the novelty of a real, live, frozen, dead guy interned in a Tuff Shed a few blocks from the main drag.
Bredo Morstoel, a Norwegian outdoorsmen, died of a heart condition in 1989, and according to his wishes, was frozen.
His grandson, Trygve Bauge, brought him to Nederland, in hopes of establishing a cryogenic facility. Thanks to blankets, foam, and a lot of dry ice, the Morstoel family has maintained -60°F ever since.
Burning Man Festival
While the festival features games such as coffin races, the Newly Dead game, and a parade of hearses, the event is an irreverent celebration of life similar in spirit to the Burning Man Festival. I'm excited.
My ride up the canyon is uneventful to the point of being disappointing. I'm picked up by a polite group in a late-model car who are attending the festival as well.
I make tactful conversation to disarm some awkwardness: the split second decision to pick me up was probably not made by consensus. These are nice people.
I was hoping for someone more interesting, someone who would make me feel uncomfortable, wildly alive, and inspired to write, someone who would offer me the type of drugs I wouldn't want to partake in.
All the same, I appreciate the ride.
Visiting Nederland
Nederland is the type of mountain town that's dear to my heart – just one paved road with houses branched off into dirt rectangles, usually no more than three deep, with a few homes climbing into the trees above.
Heavy, rusted equipment sits on the outskirts, memorializing the mining enterprises that established the town in the 1870's. Storefronts along 1st street look like the set of a spaghetti western, except this weekend they're crowded with a carnival.
I stop to ask where the Frozen Turkey Bowling event will be taking place, and the man behind the desk at the info booth says he can't remember.
"My memory's crap," he says, "I didn't smoke enough pot when I was younger – but I'm making up for it now."
This doesn't really make any sense, and he's strangely eager with the information. But he's friendly, so I ask where the frozen dead guy's located.
"Can't say. It's a secret. They don't want us telling people. They had some kids up there trying to mess with him."
I step out of the info booth, and a woman who overheard us casually says, "Yeah, he's over there, just a few blocks up."
She motions with her head. I love the unpretentious practicality of the American West.
Events at the Frozen Dead Guy Days Festival
I have no actual intention of seeing the Tuff Shed, and the frozen turkey bowling starts in five minutes. I figure the turkey bowling is the most photogenic happening of the day, since I missed the polar plunge costume party.
But the bowling event isn't where it should be. After asking around, I'm confident of where it's held, but it plainly isn't happening. There's a crowd just up the street though, circling a man with a top hat and a megaphone.
It's the frozen T-shirt contest. It seems these events happen in a casual sequence, not at the scheduled time.
Every contestant is given a T-shirt, folded and frozen solid. To win they must put on the T-shirt – this is a task easier said than done.
After a countdown, participants begin frantically beating their T-shirts on the ground, prying them with their teeth, and eventually attempting to get an arm through one of the holes.
One guy gets his head through the opening, but struggles with the arms, grimacing. The eventual winner looks uncomfortable, yet delighted.
The crowd moves down the street to some event involving long beards, shirtlessness and drinking a beer very quickly. I'm uninterested, so I walk around.
Street Kids
There are real-deal 'street kids' here. 'Street kids,' as they call themselves, aren't exactly hippies, and aren't exactly homeless, though I'm describing them in terms of hippiedom and homelessness.
They're nomads, not necessarily youths, roaming from festival to festival, concert to coastline, eating when they can, crashing on the couches of kindred spirits or sleeping under the stars.
Their homelessness is quasi-intentional, and while it may be a romantic lifestyle, I don't think it's enjoyable or healthy.
Boulder is a hot spot for this kind of 60's throwback counter-culture, and the festival is a natural destination. These are the people I was hoping to hitch a ride from.
The Wonky Kids
There's a wonky street kid playing guitar: ski goggles, a trucker's hat, face tattoos, festival makeup, and a ratty fur coat. He and his girl are singing their hearts out, sounding terrible.
These are the picture-perfect festival goers. Another fellow with a DSLR camera is circling him, taking prize pictures of the freak.
He's being objectified as a character, a piece of scenery, and this bothers me. I'm coy, though I want his picture badly. I walk by with my camera once, then twice.
"That guy's funny looking," he says, pointing at me, conscious that I too want his picture.
This is right on point: it's not polite to stare. I'm indeed funny looking, wearing a big faux fur hat and bug-eyed, glacier glasses with leather side shields. I ask if I can take their picture: see below.
I notice he has a slingshot in his back pocket. It's not the novelty Davey Crocket model, but a competitive marksmen's slingshot, for killing things, and quite possibly eating them. I'm impressed.
The Frozen Turkey Bowling
The Frozen Turkey Bowling does not disappoint, though I'm a little upset that the turkey is wrapped in its store-bought plastic rather than in the buff.
Six pins are arranged on a plywood plank about 20 feet away from contestants. The men bowl with a large turkey; women and children are offered a smaller one. \
Three throws cost $5. The used carcass is "donated to Ed's dog," or so says the program guide.
The first boy topples a total of four pins with his three throws. The next man is tall and brawny, yet falls short with the heavy turkey on his first throw, then second.
But the third throw has all the force of his embarrassment behind it: the turkey nearly clears the pins altogether, knocking down four of them and smashing into the shaky, metal barricade protecting the crowd.
The remaining two pins wobble and fall. I wonder about the liability issues of hurling a 25-pound frozen bird.
I'm now covered in a spray of slush, and if you've seen one man bowl a strike with a frozen turkey, you've seen them all, so I walk back up the street to a coffee shop.
The Mesmerizing Environment
The air is phenomenal. It's thin and impossibly clean, purified by the high-altitude, blue-spectrum sunlight, then infused with pine. The coffee shop is pine too, paneled top to bottom in the warm texture of natural wood.
Nederland is nice. I sit, drink my coffee, review my pictures, and enjoy being alone in the crowd.
Bands will play into the night, but my suburban life and domestic responsibilities call. I must go, so I write 'Boulder' on another piece of cardboard.
Then I trudge back out to the road, and stand, hoping for a ride with someone crazy enough to make me to feel wildly alive. Then I ride back to Boulder with a dentist in a sedan.
If You Go to Nederland
Should you attend the Frozen Dead Guy Days Festival, be sure to checkout the 1st Street scene and then wander west and have coffee at the New Moon Bakery and Café.
Make sure to save time for the concerts that happen in the evening, particularly whatever band is headlining Saturday night.
www.colorado.com/cities-and-towns/nederland
Jack Bohannan is a freelance writer living in Denver, Colorado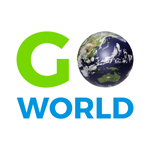 Latest posts by Go World Travel Magazine
(see all)