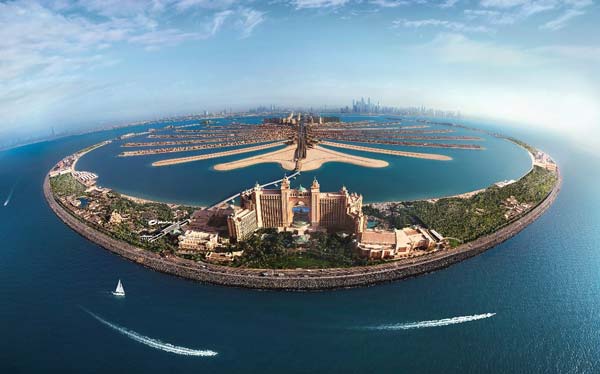 Travel in Dubai continues to grow. Earlier in 2015, Dubai made it to the top of the international travel destination list as it was awarded the fourth most popular travel destination in the world, according to the MasterCard Global Destination Cities Index.
"Since the inception of the Global Destination Cities Index in 2009, Dubai has continued to climb the ranks as an international travel destination for both business and leisure purposes," said Eyad Al Kourdi, Country Manager for the UAE at MasterCard, in an article for Emirates 24/7.
Using insights into travel patterns, the Global Destinations Cities Index ranks the 132 most visited cities around the world. Although it is more than just a travel tracker, as 'the index aims to deliver a deeper understanding of how people move around the world and speaks to the importance and prominence of the world's cities as homes, destinations and engines of growth,' explains an article on Emirates 27/7.
Dubai has always been on the radar for its tourism interest, but for many years, this city was merely a stopover destination. Over the years it has dedicated time and resources to becoming one of the top tourist destinations in the world, and has propelled itself to the top of the list in a short time. According to the research, it sat in eighth position in 2012 and seventh position in 2013, and fifth position in 2014. London topped the list in 2015, with second and third place going to Bangkok and Paris respectively, and Dubai taking fourth position.
According to the study, by the end of 2015, Dubai would have predicted to have welcomed over 14.3 million visitors, which is an impressive increase of 8%, compared to the previous year's results. Owing to the fact that it is still a preferred stopover city, it still currently receives some of the highest visitor numbers for overnight stays. There are various activities that one can experience in Dubai in under 24 hours – everything from visiting the Burj Khalifa (the tallest building in the world) to heading out in a 4X4 for a desert safari, to enjoying a dinner in some of the best hotel restaurants hosted by celebrity chefs, like the Bread Street Kitchen and bar hotel restaurant, owned by Gordon Ramsay.
Continued on next page