Galveston is one of Texas' most delightful cities, a charming Gulf Coast beach town that draws visitors from across the country and beyond.
Boasting intriguing architecture, endless golden-sand beaches, an excellent dining scene, and a whole range of great cultural sights and fun activities, it is one of the best places to discover a different, less traditional side of the Lone Star State.
Known as the Oleander City or the Playground of the South, Galveston has loads to offer and makes for a fantastic day trip destination. It also rewards longer stays, as there is plenty to do on Galveston Island and around.
So whether you are heading off on a road trip across the country and looking for an interesting stop, or on an all-inclusive Galveston cruise, here are some of the best experiences to be head in this fantastic island city.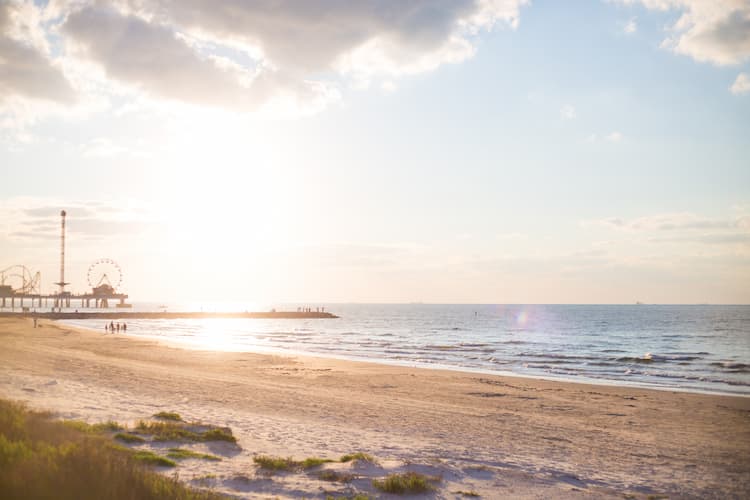 Hit the Beach
The biggest draw for most visitors to Galveston is its stunning Gulf Coast beaches. Miles of pristine, soft, golden sand fringing the emerald waters of the Gulf make this one of the best beach spots in Texas, and up there with the best beaches in the US. And there's something for everyone.
If you want excitement, head to East Beach, where there is always a party atmosphere, pick-up games of volleyball, and even live music and festivals during the summer. For a slightly more laid-back vibe, go a little further afield and discover Steward Beach, one of the best beaches for families in the country.
Discover Galveston's Rich History
Galveston is bursting at the seams with history and historic monuments and buildings, and a day spent exploring museums, historic houses, and charming old streets is well worth taking advantage of.
Start off at the Bryan Museum, where you can learn about the rich history of Texas through the world's largest collection of art and artifacts relating to Texas and the American West.
Move on through Galveston's historic district, taking in the breathtaking Bishop's Palace, built in 1892, and the Moody Mansion, built in 1895.
Finish your day at two of the best museums in the state if not the country, the Galveston Naval Museum and the Galveston Railway Museum, for differing but complimentary stories of the foundations of the USA.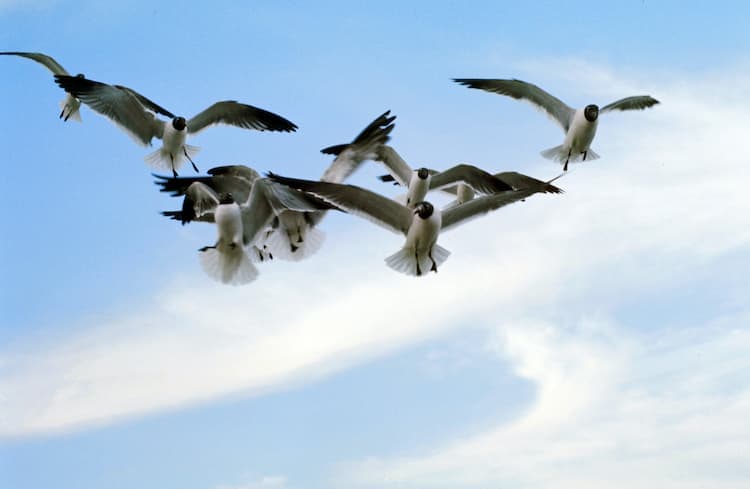 Get Close to Amazing Wildlife
The Gulf of Mexico, just off the coast of Galveston, is home to a wide variety of beautiful and fascinating marine life, and any trip to Galveston should include an opportunity to see some of these wonderful creatures in their natural habitat.
You can jump in a small boat and head out on the water on a dolphin-watching trip, which gives you the chance to get right in amongst pods of dolphins as they jump and play in the warm Gulf waters.
Another great experience is Moody Gardens, an astonishing park and aquarium which includes glass pyramids showcasing the fascinating underwater world of the Pacific, the Antarctic, the Great Barrier Reef, the Coral Sea, and the Caribbean.
There's an underwater tunnel where you can literally walk through schools of fish, as well as a touch pool for kids.
Head Out On a Fishing Trip
Fishing has long been a fundamental part of life in Galveston, and it remains a popular activity for locals and visitors. This stretch of the Texas Gulf Coast is one of the best spots in the country for deep-sea sport fishing, and heading out with a seasoned fisherman for a day trawling the waves for prize specimens is well worth experiencing.
From marlin to swordfish, there are some exciting fishing experiences to be had off the coast. But a day on a boat is not the only way to fish in Galveston.
You can rent rods and spend a day fishing off the historic pier, with plenty to catch in the surf close to the shore. There is also some excellent fly-fishing to be found in the wetlands on the rest of the island.
Explore the Natural World
Roughly 15 miles out of town lies Galveston State Park, a charming haven of natural beauty that is free to visit and is a must for anyone who loves the great outdoors.
It is a great spot to get away from the hustle and bustle of the city, with an excellent network of beautiful hiking trails to explore, and some gorgeous views of Galveston Island's scenery.
You can kayak or stand-up paddleboard through tiny creeks, view a huge range of native bird species from the various observation points, or just drink in the peace, quiet, and natural beauty of this delightful natural oasis.
Get Wet at Schlitterbahn
For families with kids, the Schlitterbahn water park is a must. An enormous entertainment complex spanning 26 acres, it will keep any family entertained all day long, with a range of outdoor attractions as well as a 70,000-square-foot indoor water park, perfect for drips over the winter months.
From lazy rivers and wave pools to tube slides and water coasters, Schlitterbahn is full of thrills, spills, and adrenaline-packed experiences, and is a great way to spend a day in Galveston.
Inspire your next adventure with our articles below: