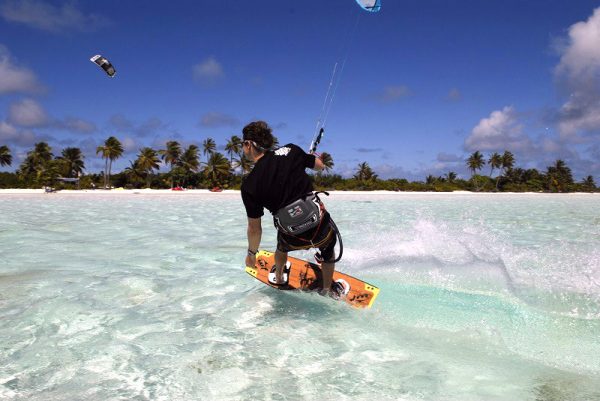 If you can imagine a perfect tropical island with palm tree lined beaches, azure blue water and sand whiter than snow, then you can imagine the Cocos Keeling Islands. Hidden deep in the Indian Ocean, between the coast of Western Australia and Sri Lanka, this remote island paradise is a dream destination for all things aquatic – just don't expect anyone to know about it.
The Cocos Keeling Islands, simply known as the Cocos, consist of 27-coral islands that form two atolls. The northern atoll consists of one single island, Pulu Keeling, which is a national park and recognized as an internationally significant seabird rookery. The other 26 islands make up the southern atoll which form a horseshoe shape around a picture perfect lagoon.
It was here that the island's most famous visitor, naturalist Charles Darwin developed his controversial theory on atolls and coral formation in 1836. This is also the only place in the world where you can walk the entire atoll on foot.
Cocos Keeling Islands
The Cocos Keeling Islands were first discovered in 1609 by British merchants. However, it wasn't until 1826 that this uninhabited string of islands was settled and developed for coconut plantations. The islands were initially annexed by the British Empire, but became an Australian territory in 1955.
In part due to their isolation, the Cocos Keeling Islands have remained free of commercialism and large scale tourism. So much so, that even most Australian's don't know that this jewel in the Indian Ocean is theirs.
Out of the 27 islands that make up the Cocos Keeling Islands, only two are inhabited. Home Island is the home to a population of about 550 Cocos Malay people. These are direct descendants of the original workers brought to the island to work on the palm plantations.
Across the lagoon, West Island is the only other inhabited island and houses a handful of Australian public servants as well as a few expats who decided that island life is just too good to leave. This is also where most visitors to the island come to stay and acts as the hub of the small tourism industry on the Cocos.
Here you'll find a small supermarket, post office, bank and the islands two cafes. In true island style, opening hours are usually a few hours each day, or in the case of the tavern, whenever a plane arrives. Need fuel? No worries, there's one gas pump that's available for two hours each Friday afternoon.
Continued on next page