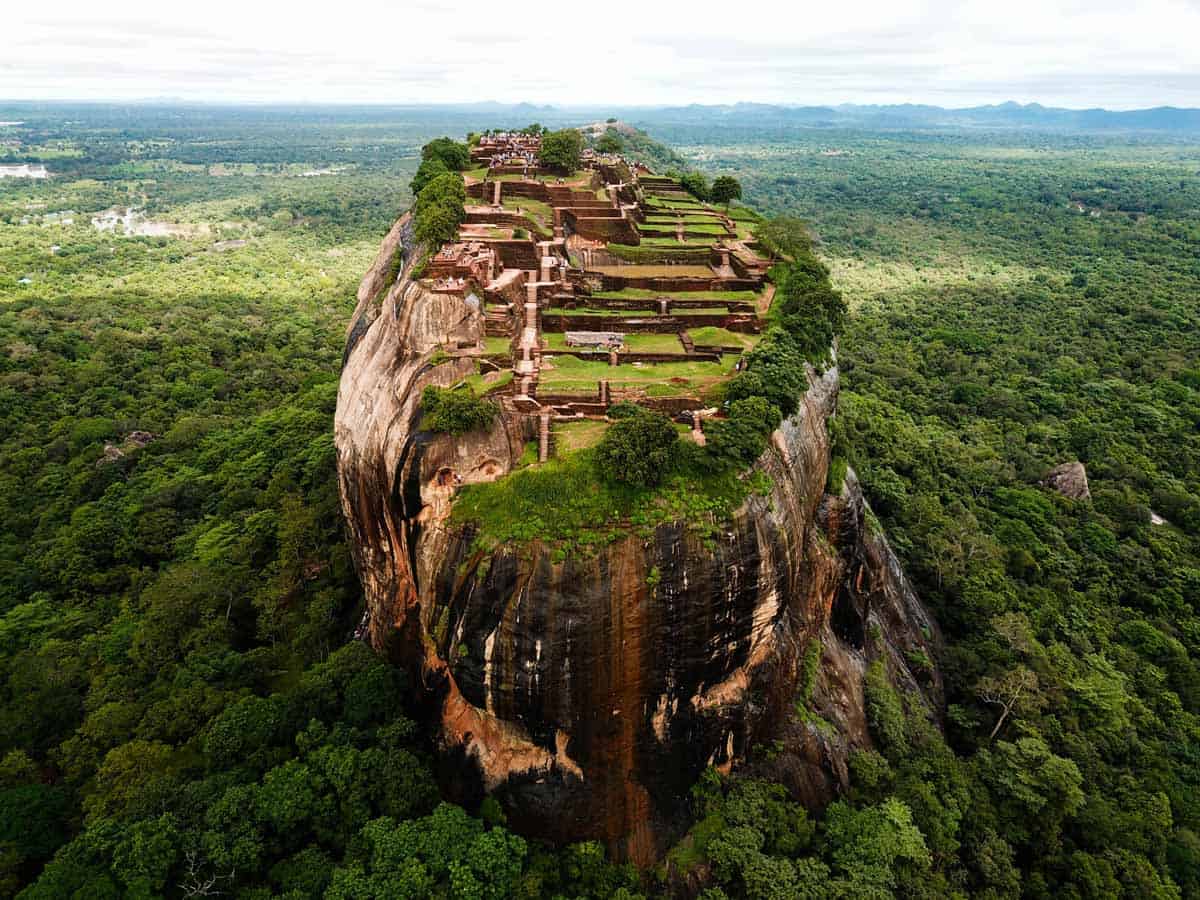 Sri Lanka is an island country located below India in South Asia. It's the world's 25th largest island and offers a diverse climate with distinctive monsoon seasons which affect different parts of the country at different times throughout the year.
If you're planning a Karambol Sri Lanka itinerary and want to visit when there's the best weather, check out this handy guide on when is best to visit and what attractions are not to miss!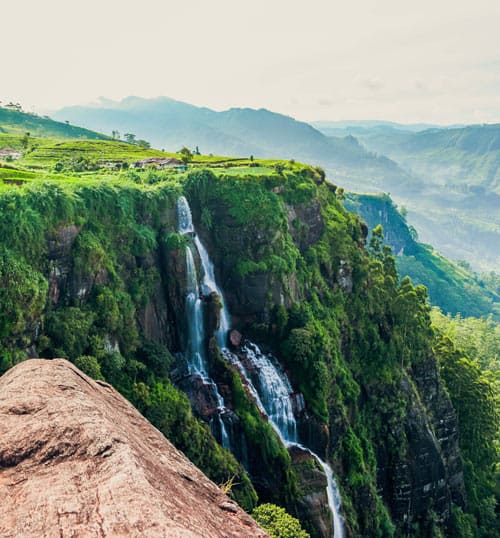 When is the Best Time of Year to Visit Sri Lanka?
For a small island, Sri Lanka has an incredibly varied climate but is still considered a year-round holiday destination. There are two monsoonal seasons that affect different parts of the country at different times.
Deciding when is best to visit Sri Lanka depends on where you plan to go. Choosing the right time will bring warmer weather with less chance of rain. Visiting during the monsoon season will likely result in your vacation time experiencing high rainfall, with many services closed.
April to October for the North and Eastern Areas
The 'Maha' monsoon mostly affects the north-eastern regions of the island from November to March. It can bring unpredictable high rainfall which can be tricky to plan vacation time for activities. From April to October, you'll experience warm tropical weather with less chance of rainfall.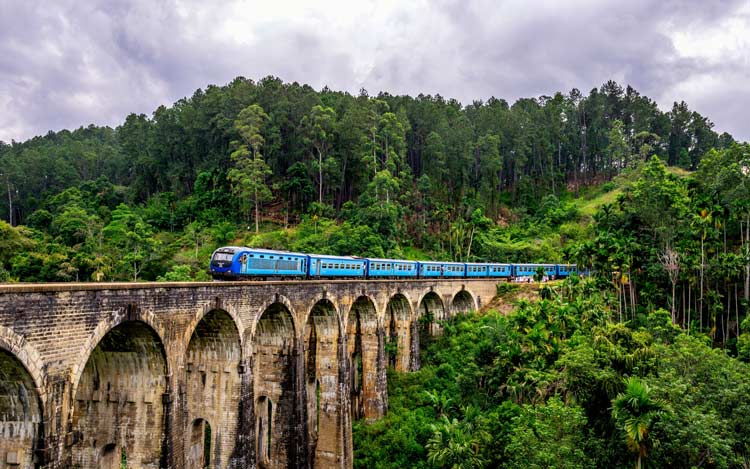 December to April for the South and West Regions
If you're planning to visit the south, the west coast or the Cultural Triangle, then between December and April is your best bet for good weather.
The southwest monsoon is far less severe and generally only affects the west coast, the south coast and some hill regions. Rainfall is considerably less from this monsoon season and much easier to plan your Karambol Sri Lanka itinerary.
Can you visit Sri Lanka year-round?
Of course, Sri Lanka has warm subtropical weather and is very rarely considered cold. Many travellers are happy to explore the entire island throughout the year.
While monsoons do occur and can bring heavy rains at certain times of the year, the coastal temperature rarely drops below 77°F (25°C) year-round. In the hill regions, expect cooler weather during storms or at night due to the higher altitude.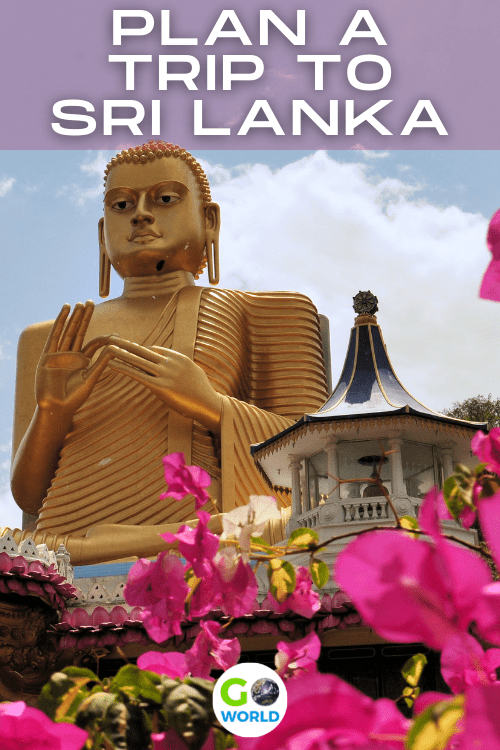 Best Things to do in Sri Lanka
From pristine soft white sand beaches that lap the tranquil blue waters to dense rainforests and UNESCO heritage cultural sites, Sri Lanka has it all! Depending on when you plan to visit, there are plenty of popular attractions scattered all over the country.
Amongst the bustle and traffic chaos of the streets of Colombo are hidden some of the most striking and significant religious icons of Sri Lanka. Sri Lankan temples are an incredible sight to behold and are typically adorned with vibrant decoration and elaborately crafted interiors.
Located on the serene Lake Beira, the Gangaramaya Temple is a striking Buddhist temple that features modern architecture and is considered of significant cultural significance. Another temple not to be missed is the oldest Hindu temple in the city: the Sri Kailawasanathan Swami Devasthanam Temple.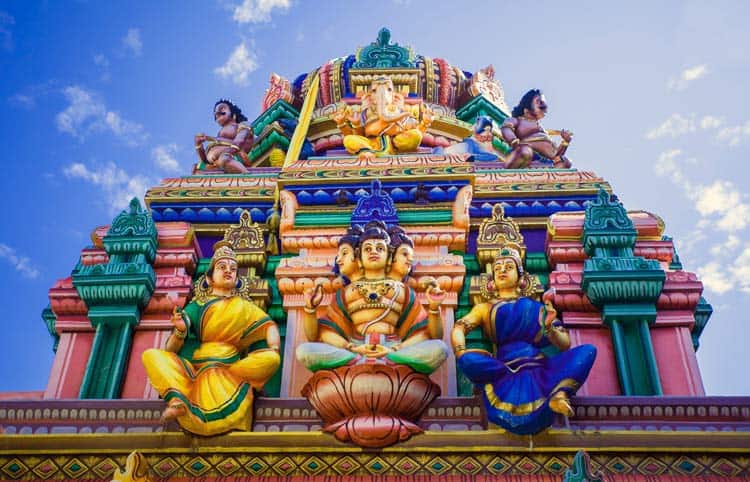 Explore the City of Kandy
Nestled beside Bogambara Lake, Kandy is a UNESCO world heritage site set by the central highlands amongst tea plantations and mountain ranges. The whole area is renowned for hiking and is also famed for its numerous sacred sights.
The Temple of the Tooth (Sri Dalada Maligawa) shrine is a Buddhist temple located within the Royal Palace grounds and houses the relic of the tooth of Buddha.
Visit Sri Lanka's Thriving Tea Plantations
Tea is Sri Lanka's most prolific export and dates back to colonial times, where well-known tea manufacturers such as Sir Thomas Lipton began his tea legacy. Head to the Hill Country's Haputale Mountains where you can visit the stunning terraced tea plantations and watch tea pickers collect the leaves that go into the world's favorite brew.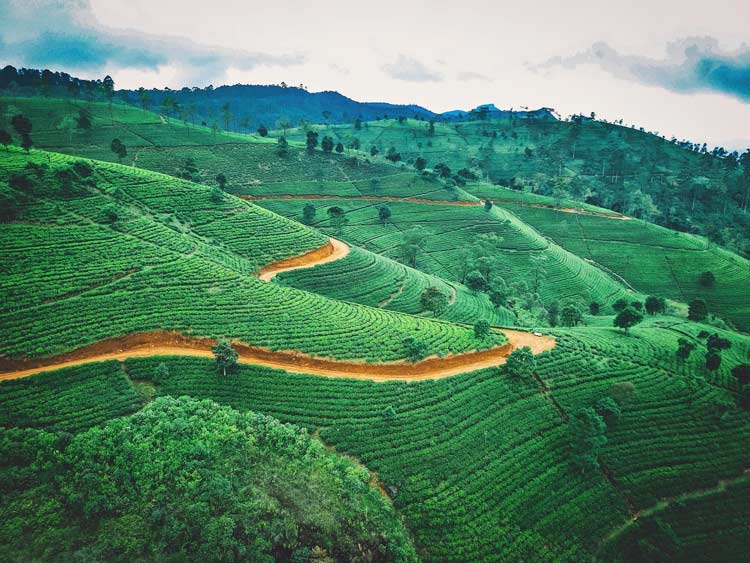 Visit One of Sri Lanka's Pristine Beaches
No matter where you plan to travel in Sri Lanka, the coast has an incredibly diverse selection of pristine beaches. On the south coast, Dikwella is a horseshoe-shaped bay with tranquil blue waters and offers a more relaxed vibe.
Between Colombo and Galleto in the west is a popular choice for travellers, the Bentota lagoon. Here, miles of white sand beaches and calm blue seas are fringed by coconut palms that sway gently in the breeze.
For those looking to splurge, there are plenty of chic and upmarket hotel options with postcard-perfect views and plenty of watersports entertainment options.
If you're looking to get off the beaten track, head north of Trincomalee on the east coast to Uppuveli, where you'll find unspoiled white-sand beaches dotted with some great accommodation options. Uppuveli is also an excellent place for scuba diving and whale watching.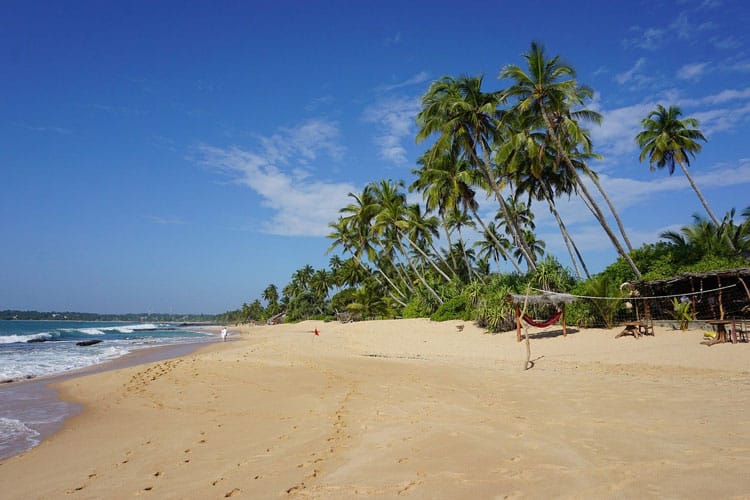 If You Go Visit Sri Lanka
No matter when you plan your Karambol Sri Lanka itinerary, there are plenty of things to see and do throughout the country. While Sri Lanka has some distinct monsoon seasons, it's really a year-round holiday location with temperatures rarely dipping below 77°F (25°C). From gorgeous beaches to cultural delights, there is something for everyone.
If you're heading east or to the north, visit between April and October. If you're heading into the hills region or venturing along the south and west coast, then from December to April will offer the best weather.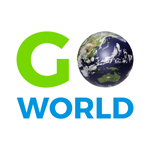 Latest posts by Go World Travel Magazine
(see all)