Planning a trip to southern Spain and need help figuring out what to do in Granada?
Look no further than this comprehensive guide. It's packed with personal insights and anecdotes, making it easy to get inspired for your next getaway.
If you plan a trip to Granada, you're in for a treat. Nestled in Eastern Andalusia, Granada boasts breathtaking views, a charming mix of Islamic and Renaissance architecture, and a vibrant atmosphere. Enclosed by the Sierra Nevada mountain range, Granada offers endless opportunities for adventure and nature lovers too.
To help you plan your itinerary, I've compiled a list of must-see attractions in Granada that I've tried and tested. From exploring the Alhambra Palace to strolling through the charming Albayzín neighborhood, you'll surely have an unforgettable experience. Here are the Best Things to do in Granada, Spain.
The Gardens, History, and Views of Albaicín, Granada
Locally known as Albaicín, this neighborhood offers stunning views of Alhambra's gardens and a chance to immerse yourself in the area's history.
You can wander through the narrow alleyways and admire the intricate Moorish tiles on the whitewashed townhouses. The Church of San Salvador and the Great Mosque of Granada
are both nearby and worth a visit. For a truly authentic experience, consider attending one of the Flamenco shows in Albaicín. Flamenco is a dance and musical performance that originated in the Andalusia region and will leave you spellbound.
So if you're in the mood for culture and entertainment, this neighborhood should definitely be on your list.
Read More: Cies Islands: The Secret Paradise of Galicia, Spain
Best Tips & Tools to Plan Your Trip
Must-See Granada Flamenco Show
If you're traveling to Granada, you won't want to miss out on a Flamenco show. Known by Spaniards as the "cante jondo", Flamenco is an Andalusian art form famous worldwide for its footwork, hand clapping, passionate singing, and body movements, which are further amplified by a live guitarist.
To experience this cultural phenomenon at its best, you should check out one of the following spots in Granada: Cueva de Rocio, Casa del Arte Flamenco, and La Alborea. These venues are known for their amazing Flamenco shows that will leave you spellbound.
So, add a Flamenco show to your bucket list and make your trip to Granada unforgettable.
The Stunning Sierra Nevada Mountains
One of the best things to do in Granada is to take a break from the city and explore the Sierra Nevada mountains. It's just a quick half-hour bus ride from the city center, and the views are breathtaking.
The rugged landscape is a welcome change from the city's heat, and there are plenty of opportunities for adventure. Hike the winding trails, dip in the river, cross the suspension bridges, and remember to stop at La Barberia in Monachil for a cheeky beverage.
If you visit from December to April, hit the ski slopes for unforgettable icy moments. It's the perfect way to experience the natural beauty of Granada.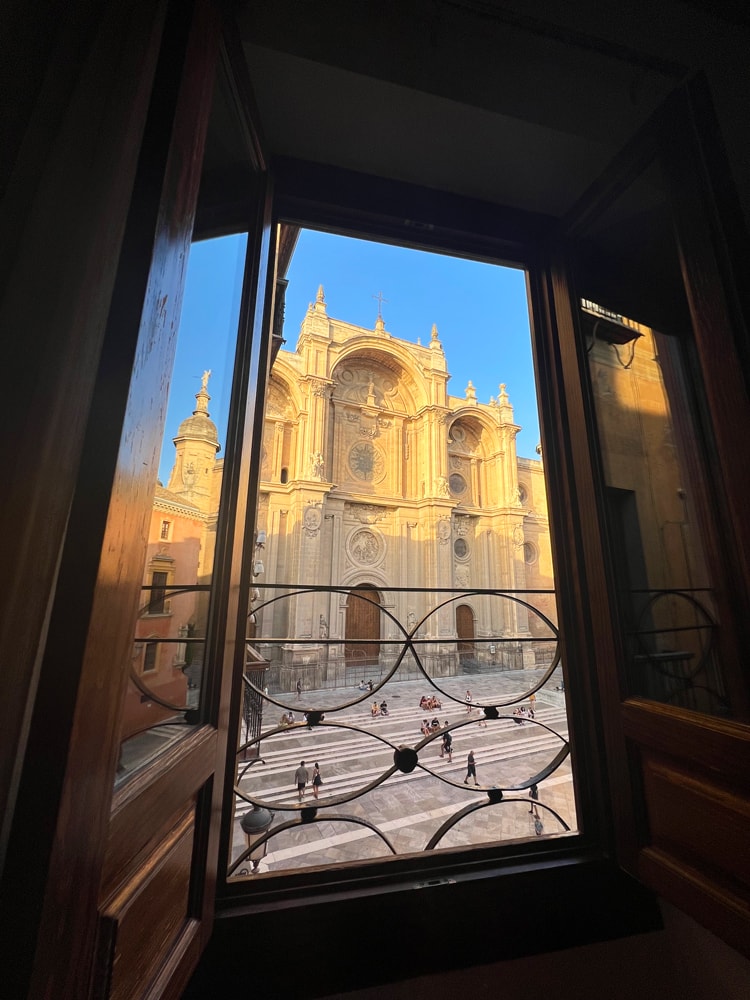 A Gothic Architecture Phenomenon: Granada Cathedral
It's a stunning example of Renaissance and Baroque architecture, with a Gothic floor plan sure to impress. Take time to admire the intricate stained glass windows, detailed paintings, delicate sculptures, and beautiful doors.
If you want to learn more about the cathedral's history, you can book an audio guide. And when you're ready for a break, head over to Bar Rollo for some fantastic views of the cathedral while enjoying a refreshing tinto de verano.
Carrera del Darro: Green River Along a Charming Street
This street is hugged by the River Darro, offering stunning views of the flowing river and the verdant vegetation. As you walk along the meter-wide road, you'll notice the charming contrast between the Renaissance buildings and the original stonework of the ancient Moorish structures.
Don't forget to stop by the fairytale-esque Puente del Cadí, the remnants of a plant-graced Moorish bridge. To fully immerse yourself in the evening ambiance, head to one of the bars along Carrera del Darro for a sunset drink. It's a great way to experience the beauty of Granada.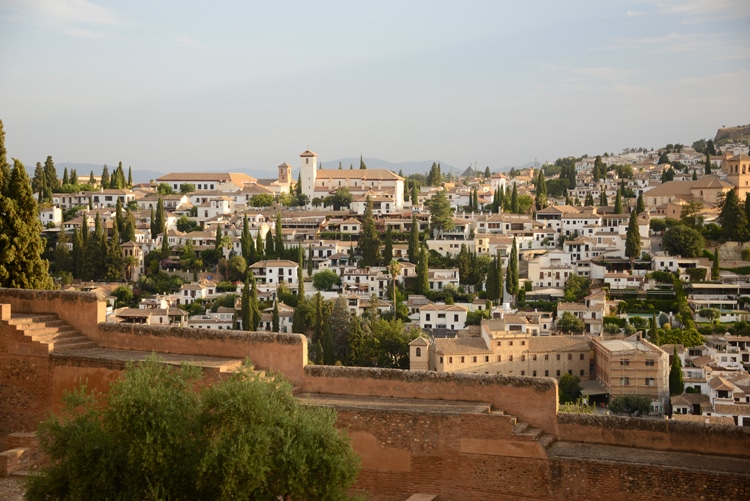 The Granada Neighborhood of Sacromonte
Dotted with cave houses, gypsy culture, and authentic Flamenco shows, this striking neighborhood is one of Granada's top things to do.
The Camino del Sacromonte makes for a great stroll in the late afternoon, with steep streets and the sounds of Flamenco in the background. Finish off at sunset with some tapas, and enjoy some of the best viewpoints in Granada.
Don't miss out on the Casa de la Sevillana, Museum of the Sacromonte Caves, and Sacromonte Abbey, all located in this vibrant neighborhood.
Read More: Get Off the Beaten Path and Discover the Beautiful Asturias Coast in Spain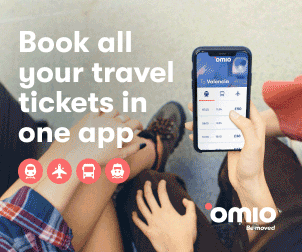 Visit a Traditional Hammam: El Bañuelo
Located in the Carrera del Darro, this traditional hammam offers a glimpse into the rich Moorish influence that once thrived in the city. Despite its unassuming exterior, the interior of El Bañuelo boasts soaring columns, arches, star-shaped ceiling openings, and alluring chambers dating back to the 11th century.
It's a great way to immerse yourself in the city's history and culture. If you're on a budget, opt for the Monumentos Andalusies ticket, which includes entrance to El Bañuelo and other historic sites in the area for just €5.
Must-See Landmarks Alhambra & Generalife
If you plan to visit Granada, a trip to Alhambra and Generalife is a must. These landmarks stand out in the city with their intricate tilework and breathtaking gardens. Purchase your tickets online and arrive early to avoid long lines.
The Nasrid Palaces are a must-see, and you should plan to spend 3 to 5 hours exploring the complex. Remember to wear comfortable shoes for your visit.
So, now that you're familiar with the top things to do in Granada, what will you add to your bucket list?
Author Bio: Jessica Bergin is a Barcelona-based Australian writer who's worked in the travel industry for half a decade. Her passion for adventure, travel, culture and lifestyle has helped her navigate a successful career in the writing industry.
Latest posts by Go World Travel Magazine
(see all)