Imagine spending a romantic oceanfront weekend on one of Florida's least-crowded glistening white sandy beaches, awaking to the sound of waves crashing in the distance.
As you pull open your curtains, you crawl back into bed to watch Mother Nature's early morning pageantry as the sun slowly rises over the Atlantic.
It's your first morning in Ponte Vedra Beach, where the number of yellow umbrellas standing in the powder-soft sand outnumbers the visitors sitting beneath them each day.
Ponte Vedra Beach sits amidst a dazzling stretch of Atlantic shoreline along Florida's Historic Coast, between Jacksonville and St. Augustine. Somehow, this area has remained pristine throughout the generations of vacationers who have been making memories here since 1928.
Many families that have enjoyed this area for decades now call Ponte Vedra Beach their home. We wanted to see what all the fuss was about, so we booked a stay at the Ponte Vedra Inn and Club for a romantic weekend getaway.
Arriving at The Inn and Club
What I noticed first as I arrived was the distinctive Mediterranean influence, from the red-tiled terracotta roofs to the white stucco walls with elegant details. The palm tree-lined circular entrance, graced with an enormous fountain, welcomed us before we even stepped foot inside.
Greeted by a friendly and astute doorman, we were whisked into a stunning lobby for check-in as bellhops loaded our bags onto the complimentary golf cart that would escort us to our room across the road, oceanside. It was immediately apparent that service here is a top priority.
Of the 262 rooms at Ponte Vedra Inn and Club, all but about 15 rooms are oceanfront. But you won't find towering rows of high-rises here, only quaint three-story buildings with pleasing color palettes and loads of historic charm.
There is an elegantly appointed ocean view room for almost every taste and budget, from contemporary and fresh, to historical heritage, to supreme luxury penthouse suites.
We will be staying oceanfront in a Peyton House room, and I couldn't wait to see what awaited us. Our bellhop divulged this section of the hotel had just completed extensive renovations and upgrades.
As the bellhop placed our suitcase onto the stand in our room, I stopped to take in my surroundings. On my right was an enormous bathroom, complete with a separate soaking tub.
Along the wall between the bedroom and bathroom, sliding barn doors allowed a view of the ocean from the tub. A separate tiled shower, double sinks, and a private commode room completed the space. A few steps later, I could see the Atlantic Ocean.
Sliding open the doors to our private balcony, the scent of sea air washed over me. A slight breeze swayed the palms lining the sidewalk below as I stretched past the railing to take in the view.
As far as I could see, in either direction was nothing but snowy white sand, shimmering waves, and the distinct yellow beach umbrellas awaiting beachgoers. We had arrived, and this already seemed the perfect setting for our romantic weekend.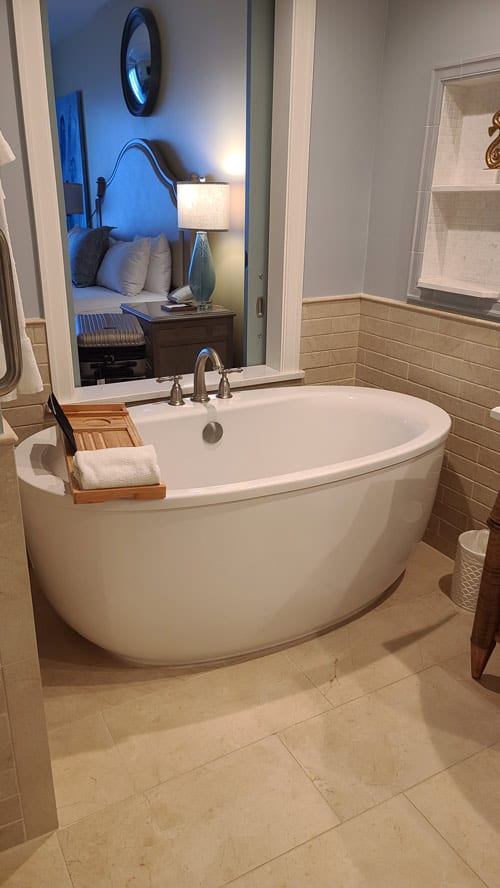 Discovering the Resort Amenities
Exploring the resort, we were pleased to find that we were only steps away from dining, an adults-only lap pool, a hot tub, and a gorgeous fully appointed oceanfront gym that almost begged me to step on a treadmill right then and there.
Instead, we opted for a cocktail at the Surf Deck Grille, located poolside. We grabbed two stools along the glistening cobalt blue-tiled bar, surrounded by a few beachgoers in a casual and cozy atmosphere.
Celebrating our arrival at our weekend paradise, we clinked our glasses together and smiled. A sense of peace and contentment washed over us that would remain for an entire weekend.
As we stepped back into our room to change for dinner, we noticed that the evening turn-down service had already arrived. This much-appreciated detail elevated the sense of belonging at Ponte Vedra Inn and Club.
A handwritten welcome note and individually wrapped chocolates lay at the foot of the bed, and pillows are fluffed in welcoming preparation. I couldn't help but smile at this little gesture of service that felt so extravagant.
Dining in Romantic Bliss
Dinner at the Seahorse Grille, steps away from our room with outstanding ocean views, was fantastic. The tables draped in royal blue linens provided a pop of color against the floor-to-ceiling windows that shone a brilliant white sandy shoreline at dusk.
The first course, a creamy tomato bisque topped with truffle oil, set the stage for the chef's showcase that would follow. A delicious beet salad atop tender greens with walnuts converted this non-beet lover into a fan.
The tenderly grilled sea bass entrée came cooked to perfection. Every single bite was glorious, and we couldn't have asked for a better setting. The spectacular service and attentiveness of the staff were impressive, and no detail was overlooked. We felt like royalty as we dined, enjoying each other's company and the impeccable surroundings.
Strolling back to our room, we glimpsed a glorious sunset dipping below the horizon. The universe provided a perfect ending to our first day in Ponte Vedra, and we were excited to see what the rest of the weekend had in store.
Watching the moon dance over the ocean waves from our balcony as we relaxed into our night was just what these two hopeless romantics imagined and much needed.
The Pampering Awaits
After witnessing a breathtaking sunrise over the ocean from the comfort of our bed, we loosely planned our day, trying to avoid packing it too full. Relaxation, along with reconnection, were top priorities this weekend.
A stroll along the beach and a dip in the pool were a given, but it was a visit to the spa that I most desired that day. Luckily, an open massage appointment was available, so I jumped at the chance.
The Spa at Ponte Vedra Inn and Club is undoubtedly a beauty. From the moment you walk through the doors and step into the marble lobby, you understand why The Spa continues to amass accolades and "best of" awards, year after year.
Service is nothing short of stellar, and with a spa menu that is several pages long, it's not difficult to find the perfect pampering style for any spa-goer. There's even a café inside the spa, as well as an outdoor pool and lounge area, making it easy to spend an entire day here if you so choose.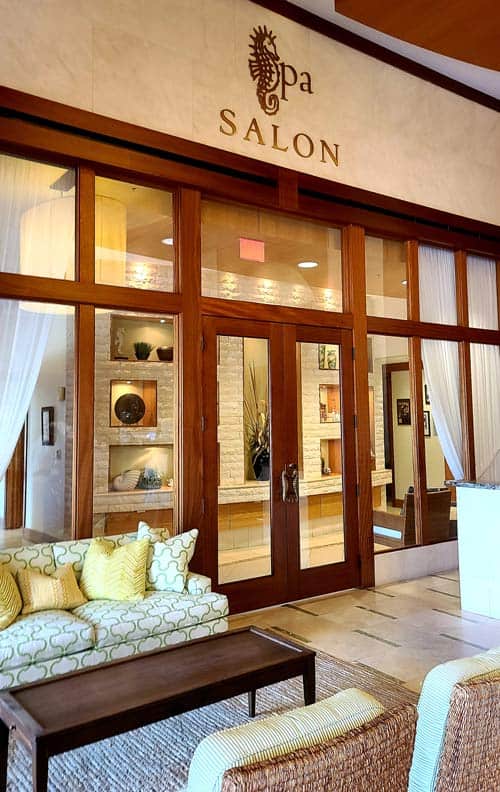 Why Ponte Vedra is Worth the Splurge
Ponte Vedra Inn and Club is perhaps the most upscale yet low-key and relaxing refuge I've experienced. The Inn and Club boast impeccable service and opulent accommodations, a picture of quiet grandeur. If there was ever a splurge-worthy destination, this is most certainly it.
With our weekend stay surpassing any ideals, we made a promise to return again and again. Who knows, maybe we will become the newest generation to call Ponte Vedra home someday.
Getting There
Ponte Vedra is a quick 20-minute drive from downtown Jacksonville. Flying into Jacksonville Airport is typically easy, as the airport serves many airlines. Car rental is available at the airport if you desire, and Uber and taxi services are also available.
In our experience, we didn't need to have a car during our stay because everything we needed was within walking distance at the resort. On-resort golf cart service is available for those with mobility issues. Contact the front desk for assistance.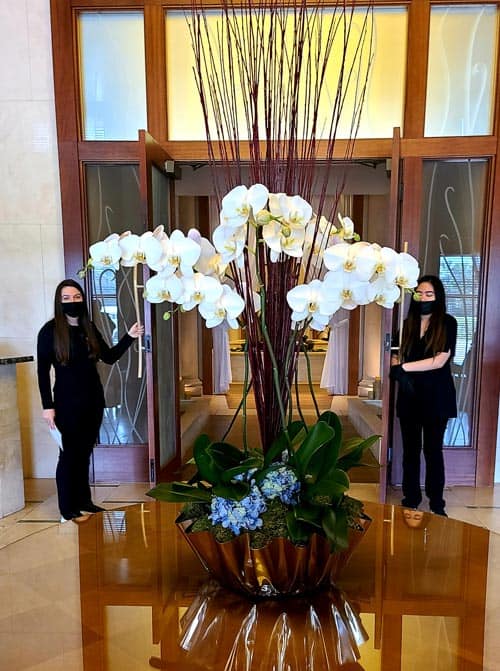 Make Reservations
Due to the generational popularity of Ponte Vedra Inn and Club, making reservations well ahead of time is highly recommended. If the Inn and Club are unavailable during your desired dates, check out their sister property, The Lodge and Club at Ponte Vedra, located just two miles south.
Both properties operate under the Ponte Vedra Club management and offer similar upscale amenities.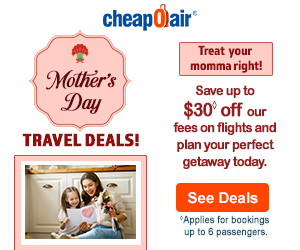 The Spa
If you know you want to include a spa treatment with your stay, call ahead to schedule as soon as you have confirmed your reservations. It is not typical to have openings, as I mentioned in my experience above.
At the time of writing this article, online spa appointments were unavailable, but you can make an appointment by calling 273-7700. Note that spa appointments are only available from 9 am to 5 pm, Monday through Friday.
Author's Bio: Colleen O'Neill Mulvihill is a freelance wellness and travel writer based in Newbury, Vermont. Her passion is inspiring holistic health through travel, vegetarian food, spas, nature, and self-care. She's the author of the Holistic Health Traveler blog. You can follow her travels on Instagram @holistichealthtraveler.