Traveling by air is convenient and allows you to arrive at your destination fast. This mode of transport saves you plenty of time, enabling you to enjoy your trip more. But although beneficial, many are still hesitant to travel by air as they fear they might go beyond their travel budget.
One of the most misconceptions travelers have is that they have to spend a lot to enjoy the benefits of air travel. However, this isn't true. You can actually travel by air even when you're on a budget. In fact, you can save money if you choose this mode of transport regularly.
Still not convinced? Follow the tips listed below so you can travel by air even on a budget.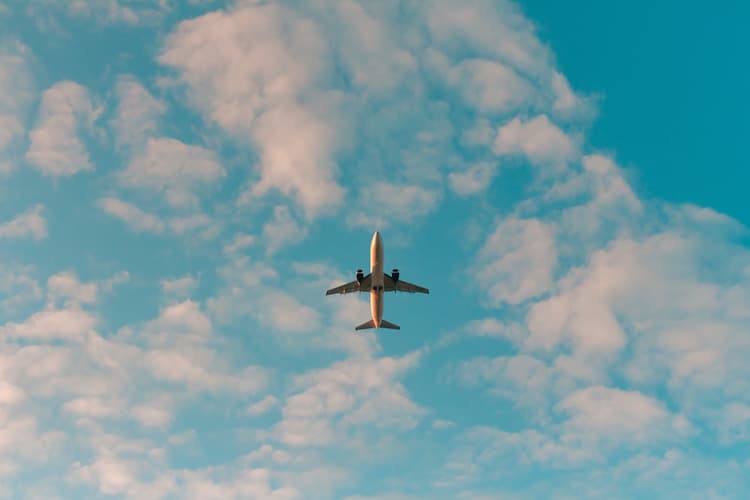 1. Learn about Flight Delay and Cancellation Compensation
Knowing that your flight has been delayed or canceled is frustrating. This situation will cause you to spend more as you need to pay for your accommodation, fare (from the airport to your hotel and vice versa), and new tickets.
Learning about the flight delay and cancellation compensation is a must if you want to travel by air on a budget. With this information, you'll know how to claim compensation when your flight is delayed or canceled.
The amount of compensation varies per airline, which is why it's important to be informed. For example, British Airways compensation can go up to €600, while Ryanair passengers receive €400 when their flights are canceled.
2. Travel during Off-Season
The schedule of your trip affects your traveling expenses. Choosing to fly during the peak season will require you to spend more because the travel industry increases prices to take advantage of the increasing number of travelers.
Another way to travel by air on a budget is to book your trip out of season. Spend time researching the off-season of your intended destination and adjust your travel dates accordingly.
For instance, if you're planning to visit Hawaii, schedule your trip from the middle of April until the middle of June. If you're going to fly to Mexico, avoid booking your trip during the holiday season, as this is the busiest period for tourists.
3. Travel in the Middle of the Week
It's common practice for people to travel during weekends or holidays. But do you know that hopping into this bandwagon will cause you to spend more?
Airfare during weekends and holidays is often more expensive because the demand is high. Work and school are closed during weekends and holidays, resulting in a significant increase in the number of travelers.
If your schedule allows, opt to book a flight in the middle of the week, preferably on Tuesdays and Wednesdays. Airfare is cheaper during these times of the week because there is less demand from both leisure and business travelers. Airlines would also offer discounts and promos to individuals flying midweek in an attempt to generate more revenue.
4. Pack Light
Aside from booking your tickets early, traveling by air will also require you to pay attention to your bags and luggage. Keep in mind that airlines will weigh whatever you bring, and going beyond their allowable weight means paying more.
For most airlines, bags weighing more than 50 pounds or 23 kilos are subject to additional fees, usually starting at $50. The heavier your bags are at the check-in counter, the more money you'll have to spend (unless you've paid for extra baggage in advance).
Avoid paying anything extra at the airport by packing light. You can easily achieve this goal by using compression packing cubes and putting on your largest wearable items (such as coats and shoes). It's also important to invest in a travel scale to ensure that your luggage doesn't exceed the allowable weight for hand-carry bags.
5. Use The Internet to Find Cheap Flights
There are plenty of airlines operating worldwide today. You can easily find one regardless of your home country or destination. But with the number of choices you have today, how can you determine which one's the cheapest?
There are now websites that enable you to compare various airlines and find the cheapest option within minutes. Flight comparison search engines are very helpful if you want to travel by air on a budget as it allows you to see the airfare offered by different airlines in one page. Using this website will save you resources as you don't have to check countless websites just to determine which airline offers the cheapest fares.
To get the most out of these websites, take note of the following hacks:
Set price alerts for upcoming trips: If your next trip is scheduled in the next three months, use the price alert feature of these websites to receive notifications whenever a particular flight enters the budget range.
Use the cheapest month trick: When searching for a flight, set the departure and return date to "whole month." The search results will display the airfare for every day of that month, making it easier for you to pick the cheapest option that suits your schedule.
Compare prices at airports: If you're willing to depart from anywhere just to save money, compare prices at nearby airports through these websites. Simply tick the "Add Nearby Airports" box before searching, so you'll know which is the cheapest airport to depart.
Improve Your Traveling Habits
Who says traveling by air has to be expensive? With the tips mentioned in this article, you can finally relax and enjoy air travel without going beyond your budget. The tips presented here are easy to follow and highly effective — so make sure to incorporate them every time you decide to travel by air!
Inspire your next adventure with our articles below:
Author Bio: Mia Clarke