Editor's Note: This post is sponsored by Allianz Global Assistance (AGA Service Company) and we have received financial compensation. However, all thoughts and opinions are our own.
Holiday travel can create memories that will last a lifetime. But this year, it's important to add a few extra steps to your holiday trip planning.

First, Do Your Research
Before you head out, take time to research local safety guidelines. Keep in mind that some locations might be temporarily closed or have reduced hours. Be sure to follow local safety guidelines.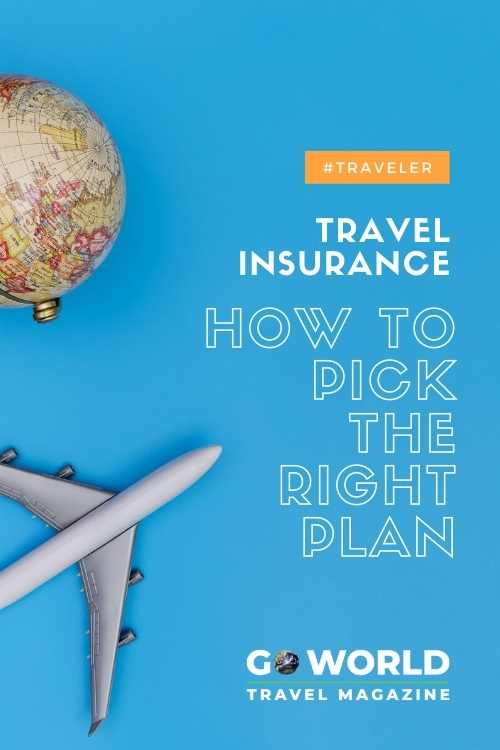 Next, Consider Travel Insurance
No matter how you're traveling or where you're staying, it's a good idea to purchase travel insurance, even when you're traveling within the United States. Travel insurance can help with those unexpected delays, interruptions, or cancellations.
Since the COVID-19 pandemic, travel insurance providers have adapted to ensure travel insurance plans fit today's needs, and they offer a buffet of choices to protect your trip. Most travel insurance policies cover unexpected trip delays, cancellation, baggage loss, illness and more.
Travel insurance companies and plans vary, so it pays to do your research.
What Does a Travel Insurance Policy Cover?
We've purchased individual trip insurance in the past, but we've bought an annual travel insurance policy from Allianz for the past three years. The annual travel insurance plan covers all our travel for the year. It came in handy two years ago when we had to cancel a planned trip to the Maldives due to illness.
Allianz offers several different annual domestic travel insurance plans, with the basic plan starting at $130. All of them offer the following:
Goes into effect 100 miles from home
Covers all your travels for a full year
Benefits for canceled or interrupted trips (including illness or death in the family)
Trip Delay Benefits (including inclement weather)
Assistance Services when things go wrong
Delayed Baggage Benefit
One popular travel insurance plan is the AllTrips Premier Plan, which covers everyone in your household for the whole year.
What Does an Annual Travel Insurance Plan Cover?
Medical Expenses and Emergencies
If you get sick while traveling or have a medical emergency, it helps to have a travel insurance plan in place.
Anyone who has ever gone on a ski vacation or any trip involving winter sports knows the likelihood of someone returning with a torn ACL, a twisted ankle or a snapped wrist.
Allianz not only provides help in covering those expenses but can also help you locate a doctor or medical facility through their 24-hour hotline assistance.
Trip Cancellation
Allianz Travel Insurance's Annual Policy includes cancellation coverage in the event that your trip must be canceled due to illness, with minimal caveats such as high-risk "fun," including skydiving, caving, or mountain climbing.
Also, your plan may include coverage for a pre-existing medical condition. Read your plan coverage for details.
COVID Travel Insurance Coverage
Allianz has recently upgraded its annual policies in light of the recent pandemic. Their newly filed policies now include permanent accommodations for epidemics, not only the current COVID-19 but others that may form in the years ahead. Learn more on this special coverage here.
Flight Delays
Flying comes with the ease of not spending hours on the road, arriving at your destination the fastest way possible and the opportunity to doze off while someone else takes the wheel.
Flying also comes with the risk of delayed flights and lost hours that could eat up your time and maybe even a whole day. Covered travel expenses, including meals and hotel, if required, are covered up to the daily limit.
Baggage Loss or Delay
Speaking of lost time, what about what happens when your luggage is lost or delayed? No one wants to be without a dress for a special event or a suit for business or swimming.
Allianz travel insurance annual policies cover delayed or lost baggage.
Ensuring Your Vacation Weathers the Storm
Traveling during the hurricane season or winter storms can sometimes be a challenge. Not only can the weather put a damper on plans, but it could put the brakes on your holiday travel altogether.
Allianz Travel Insurance's Annual Policy covers trip cancellations due to unforeseen weather stoppages as part of its Trip Delay Benefits.
If you've never considered a travel insurance policy for a domestic trip, coverage is more critical than ever. Plan ahead and put your mind at ease.