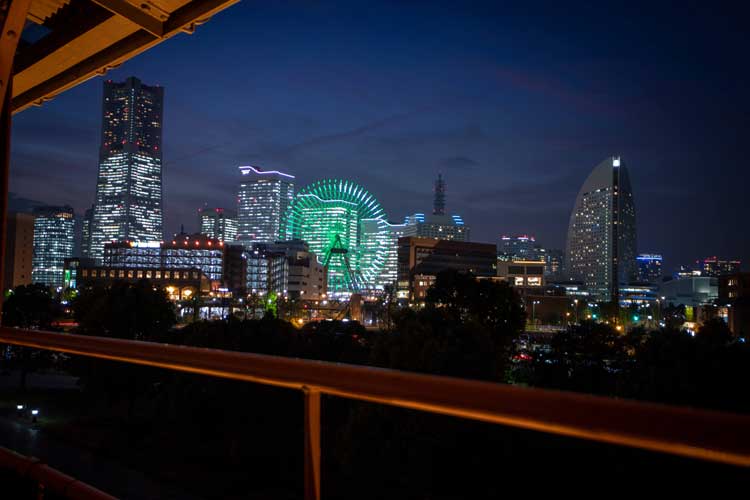 Yokohama, once a small fishery port south of Tokyo, opened to world foreign trade in 1859 and is now the most developed harbor in Japan and a gateway to Tokyo.
Tokyo, Japan's most populous city, is an exciting place for travelers to ramble through the "jungle" of skyscrapers, but Yokohama, despite also being urban, can offer one more different taste to your trip in Japan.
Being a seaport, Yokohama offers the open sky, sea breezes, and a sylvan townscape. Downtown Yokohama is surrounded by hilly sections, and most places are good spots that offer views of Yokohama Port.
Even in the downtown area, where your sight is blocked by tall buildings, you can always feel a sense of the sea breeze and the odor of a calm sea. Street plants are rich, and various scales of green spaces and cultural buildings dot the downtown and hilly sections.
Yamashita Park Recreational Area
In particular, Yamashita Park, along the waterfront, is the perfect place of relief for international travelers. After the Great Kanto earthquake, which devastated Tokyo and Yokohama in 1923 with a magnitude of 7.9, the coastline of Yokohama was reclaimed, using a huge amount of debris in 1930 to make this recreation area a symbol of reconstruction.
On the east side of coastal defense of the park, retired ocean liner Hikawa Maru, now a museum, is moored as a symbol of the park; on the other side, you can have a grandstand view of ships docked at the international cruise ship terminal.
There are various ways to enjoy the park, and you can spend a relaxing time on the benches or lawn, or book a short cruise and see the park and skyscrapers from the sea.
Depending on the time even in a single day, the colors of the sky, sea and townscape will change dramatically.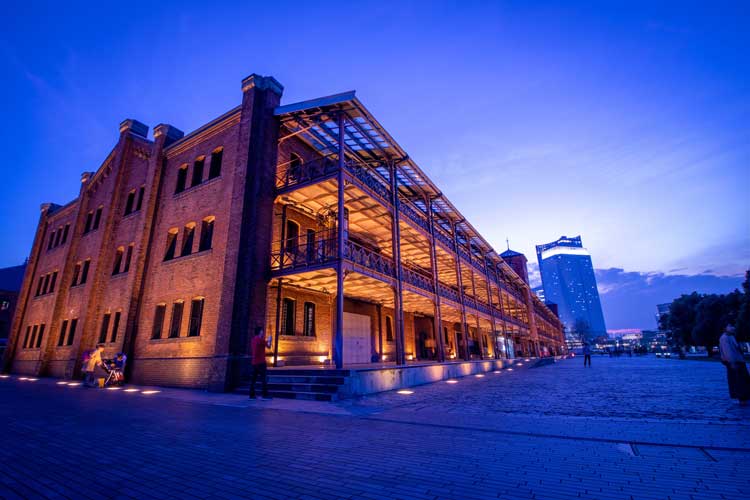 Yokohama Red Brick Warehouse
After taking a walk or a rest in the park, visit the Yokohama Red Brick Warehouse next to the park. It is in an area between Yamashita Park and the skyscraper district called Minato Mirai, meaning the future of the port.
The brick warehouses, built nearly 100 years ago, were used in the export trade business and now have been converted to restaurants, shops, bars and other businesses. At night, enjoy live performances at Motion Blue, a sister jazz bar of the prestigious Blue Note Tokyo.
The night view of Yokohama is also an enormous appeal here. After immersing yourself in jazz, sit down on the sofa seats in the veranda and look at town lights. This will become the highlight of your trip in Yokohama.
The giant Cosmo Clock 21 Ferris wheel adds unique color to the night views. It may be interesting to get in the Ferris wheel after drinking at Motion Blue and admire the panorama of Yokohama Port from windows of a Ferris wheel cargo.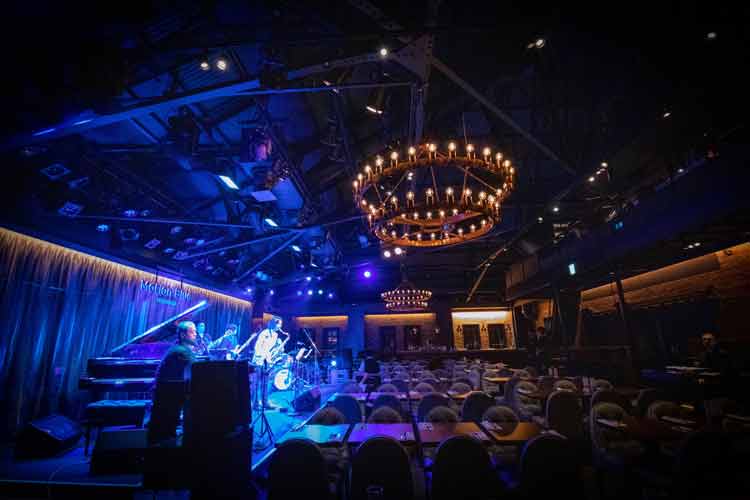 If You Go
Yokohama is not Tokyo. International travelers sometimes confuse Yokohama with Tokyo. A professional guide in Yokohama asked me to write this fact with emphasis, so allow me to say it again: Yokohama is not Tokyo. However, it is very close to central Tokyo. A 30-minute train ride will take you to JR Yokohama Station or Sakuragi-cho Station from Tokyo Station.
After arriving at Yokohama, you have various transportation options, such as a round tour bus called Akai Kutsu. This bus will start from Sakuragi-cho Station and take you to major sightseeing spots including the Yamashita Park and Red Brick Warehouse. A one-day ticket on the bus is just 500 yen (about $4.50) per adult.
Author Bio: Masayoshi Sakamoto(坂本正敬)is a Japanese writer and translator based in Toyama, Japan. He writes news and columns for a number of publications and web magazines. He's also in preparation for contributing to a new local magazine, HokuRoku as the editor-in-chief.