Bordeaux is the most famous and well-known wine region in France. It's located in southwestern France, on the Atlantic coast. Bordeaux wines are known for their complexity, elegance, and class. It's a large region which is linked to other regions by rivers.
Here are some facts that you may not know about this beautiful French wine region.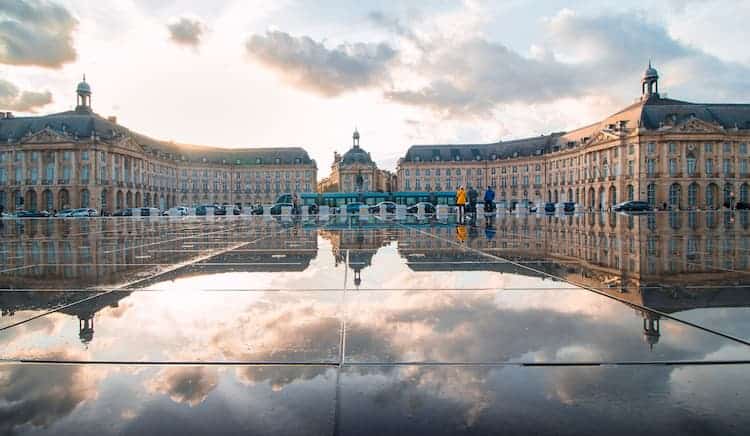 1. The Oldest Vines Planted in Bordeaux are At Least 200 Years Old!
The vines are said to have been planted just after the French Revolution.
2. Most of the Vines in Bordeaux are Planted on Clay and Limestone Soil
This is the soil content of the region. And it is great for growing grapes.
3. The City of Bordeaux is a UNESCO World Heritage Site
You'll see more than just vineyards in Bordeaux. There are also lots of historic buildings and sites.
4. Bordeaux is an AOC (Appellation d'Origine Contrôlée).
This means that in order to be labeled as a "Bordeaux" wine, it must come from this specific area of France.
5. Bordeaux is France's Largest Appellation
Producing well upwards of 500,000 bottles annually Bordeaux is the largest producer of high-end wines.
6. The Majority of Bordeaux Wines are Red
Merlot and Cabernet Sauvignon make up the majority of plantings.
But you knew this already. Varieties are also frequently blended to create more complex flavors.
7. It Takes About 4 years for a Cabernet Sauvignon Vine to Produce Enough Grapes to Make One Bottle of Wine
Grapevines take a while to get established. Once they are established, they can produce fruit for years.
Read our articles about other destinations here:
Author Bio: Sandy Page is a life-long adventurer. In her free time, she reads and consumes copious amounts of hot beverages.