My daughter had never been to the Atlantic Ocean before. Sure, she has been to the Middle East, sampled the best juices of Sonoma County, California.
But the Atlantic had alluded her at five years of age, a tough situation.
For Dora's 6th celebration, I allowed her to tag along on a conference I attended in Charleston, South Carolina.
We opted to fly in a night early to let Dora sample the Atlantic Ocean.
Getting to the Wild Dunes Resort
After an easy exchange at Charleston International Airport, we hailed a taxi and were in route to the Isle of Palms, South Caralina, about a half-hour from historic downtown Charleston.
We were headed to the Lowcountry, a geographic and cultural region along South Carolina's coast.
Long ago, the region was known for its slave-based agricultural wealth in rice and indigo.
Today, this part of South Carolina is best known for its historic cities, unique food and cultural heritage.
Charleston's tourism boom is in full swing. Charleston is routinely on some of the best cities to visit in the United States for its dining, museums, and historical tours.
But we had other business to take care of—destination Wild Dunes Resort on Isle of Palms.
I had researched the easiest, most carefree and accessible, approach to a mother-and-daughter beach trip.
No place had more accolades, positive social media reviews and fabulous pictures than the award-winning Wild Dunes Resort.
We had one night, two days to get the task done, and this place solidified its standing as an Atlantic Virgin's premier spot.
The expansive, 1,600-acre community checked off all the boxes—ocean access, various pools, five restaurant options, grocery (and alcohol) onsite at Hudson's Market, golf courses (36 holes of championship golf), nationally-ranked tennis, spa services and luxurious accommodations.
She was turning six for goodness sake. For her 5th birthday, we had spent the night under a canopy bed in princess castle, so the bar was set pretty high.
The cab pulled into the valet; we unloaded and checked into the Boardwalk Inn. The namesake is pretty descriptive.
Wild Dunes Resort
There is a boardwalk with hotel, retail, food and beverage on either side of a walkway.
The Wild Dunes Resort offers a variety of accommodations. We checked into a spacious one-bedroom suite and headed for the ocean- located a mere 150 yards away.
There are hundreds of other options for lodging, from vacation homes and condos to extended beach rentals to guestrooms, suites and penthouses at The Village at Wild Dunes.
The Beautiful Oceanfront Near Wild Dunes Resort
We walked a short distance to another boardwalk that dropped us at the sea. We found an endless oceanfront paradise in which to frolic.
Come dusk, the beach was serene with games of Frisbee and football. Dora had the ocean to herself as the others played in the sand. She was in heaven.
I nearly had to drag her out of the water to grab a quick pizza and nosh from the grocery and head upstairs to get her into the bath.
I knew she would be up by dawn's light for another chance at the ocean.
At 8 am, we logged another couple hours on Wild Dunes private beach. I convinced her we could grab a quick breakfast from Hudson's Market again and visit the pool.
Pools at Wild Dunes Resort
While the resort is home to five pools; we choose the child-friendly Palm Cove pool. She immediately jumped in the deep end and found some new friends.
By the time her fingers were more wrinkled than a Shar-Pei and she had snacked at the poolside bar, we took a tour of the property.
From the Sand & Sea Day Spa to golf to bike rentals to nature excursions, boating and tennis, Wild Dunes Resort went on for acres.
Dora and I plotted a three-week trip that would hopefully cover all the things we would want to accomplish on our next visit to Wild Dunes.
Families looking for a reunion destination, last-minute holiday vacation or affordable Lowcountry adventure should head to Wild Dunes Resort.
It's the ideal destination, especially for the Atlantic Virgin who can dip their feet in the water year-round.
If You Go to the Wild Dunes Resort:
Don't miss Wild Dunes Resort's "Hot Dates", with special nightly rates in the AAA Four Diamond rated Boardwalk Inn and the Village at Wild Dunes guestrooms and suites over select dates this fall and winter, beginning at $139 per night.
Low season will mean lower rates, and weekday stays can be an even better deal. (https://www.wilddunes.com)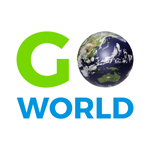 Latest posts by Go World Travel Magazine
(see all)