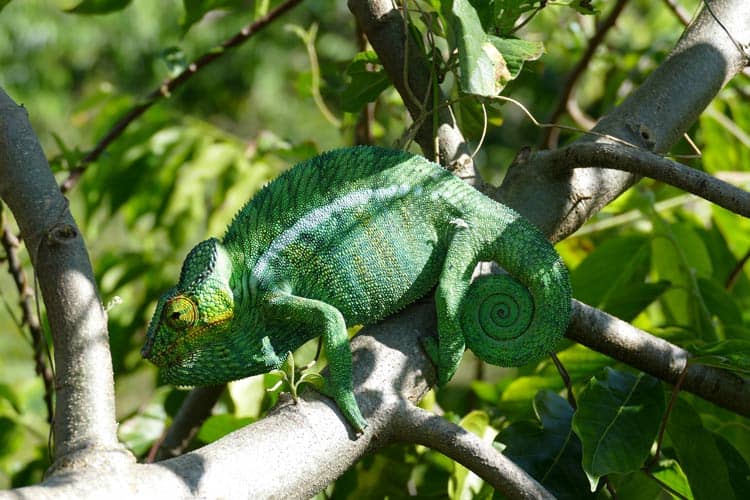 There are so many reasons to visit Nosy Be (which means Big Island and is pronounced "Nosy Bay), 5 miles off Madagascar's northwestern coast. The island is home to lemurs, of course, and many other endemic or unusual species of flora and fauna, too. In fact, 90 percent of the species in Madagascar are found nowhere else on earth.
Nosy Be in Madagascar
Nosy Be is different than other Indian Ocean destinations, such as La Réunion, Mauritius, Zanzibar, islands off the Mozambique coastline and Seychelles, although I have not seen all of the Seychelles islands, which are scattered across an immense area).
Nosy Be, which includes 15 surrounding satellite islands, is more densely forested, jungly, wilder and, more exotic. Only a few of the 15 islands are inhabited. Poverty is evident but not abject. Delicious and varied produce and, of course, seafood, is abundant.
"Nosy Manitra" (the perfumed island) is one nickname for Nosy Be, and ylang ylang, coffee, cacao, vanilla and sugar cane plantations release a deliciously balmy fragrance in the warm air. People are laid back. Shouting and gesticulating are not their way -– and even are taboo (fady).
For instance, it is not permitted to point your finger at people. There are many fadys and they vary from community to community, so be sure to ask (quietly). This, and a few Malagasy words or phrases, will go a long way in making your visit more enjoyable.
Obtain ariary, the local currency, at an ATM in Hell-Ville, as money–changers will maximize their profits at your expense. You will get better prices from traders if you use ariary, but U.S. dollars and euros are widely accepted.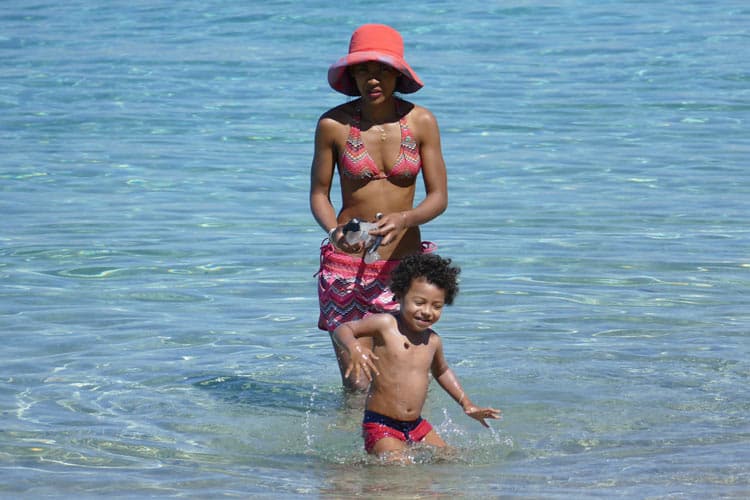 Nosy Be Nature
Diving is the top draw in Nosy Be, but there is plenty of fishing, swimming, snorkeling and sailing if you prefer to stay close to the surface. Every lodge or resort will arrange activities. Alternatively, MadagasCaT Charters and Travel have liveaboard boat packages.
Wherever you explore, be it by boat, foot, quad bike or mountain bike, be courteous. The Malagasy people are generally reserved but open up if you engage with them. They are genuinely friendly, not just because you are a paying customer. I like that and was touched by several people as I toured.
Claudio Harrys, my Be Welcome guide, was one. A gentle soul, Claudio first took me, paddling in a pirogue (dugout), alongside a steeply rising, forested stretch of Nosy Be to Ampasipohy Community Reserve (Lokobe National Park). Here, Anwar Alle guided us through the muddy paths in the dappled light of the humid forest. 
On hundreds of African game- viewing excursions, I've always been amazed at guides' spotting abilities, but Anwar takes the cake. The giant leaf-tailed gecko may be huge, but it's incredibly well-camouflaged. The large spiders and boa constrictors not so much (happily, no venomous types in Nosy Be). The mostly nocturnal lemurs, some the size of mice and endemic to Nosy Be, like many of the trees and flowers, can be hard to spot in the dense foliage.
Panther chameleons, with males reaching over 17 inches, are a doddle, but Madagascar also has the world's smallest chameleons, the size of a pinkie fingertip, which take some finding.
We also saw frogs, bats, trees, flowers and much more. Then it was back to the little village's lunch spot above the stunning bay for another delightful lunch in yet another beautiful setting, accompanied by colorful song and dance from the women.
If you are visiting Nosy Be, this is a must-do.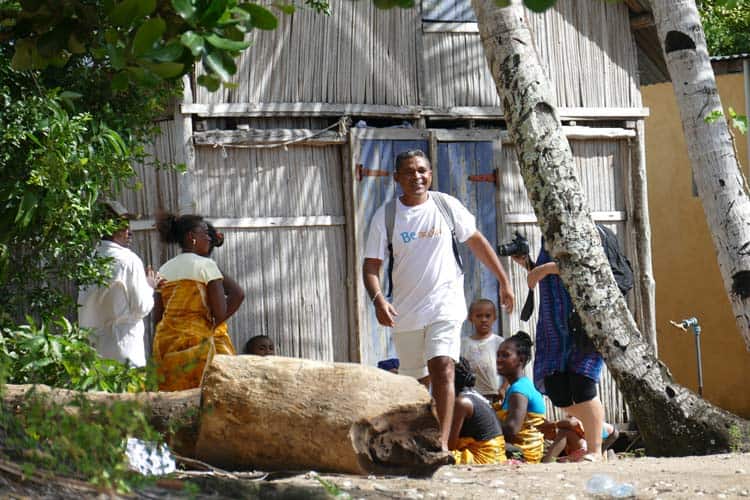 Touring The Town
I was reunited with Claudio on a full day's visit to Tanikely Marine Reserve, on and around a small, uninhabited island a little way off from Nosy Be.
The snorkeling at Tanikely was superb, and swimming with green and hawksbill turtles in the clear, warm water was a real treat.
Much of the coral was bleached a couple of years ago, but the sea life is abundant with rays, eels and fish of every color, ranging from shimmering shoals of tiny types to giant pufferfish and large groupers.
Huge sea urchins and giant clams, nudibranchs, octopuses and unusual sea cucumbers are just some of the sights around the reef, which is only about 30 yards from shore.
You can find a delicious lunch everywhere (rice, veggies, seafood and, zebu, the local cattle) and have it seated on a log rectangle at a table of piled up and flattened sand bedecked with a colorful cloth, under the shade of trees fringing the forest.
Entering the forest, one goes up, with many stops for pictures of lemurs, crabs, bats and more, to an interpretive center and the now-defunct lighthouse that affords great views.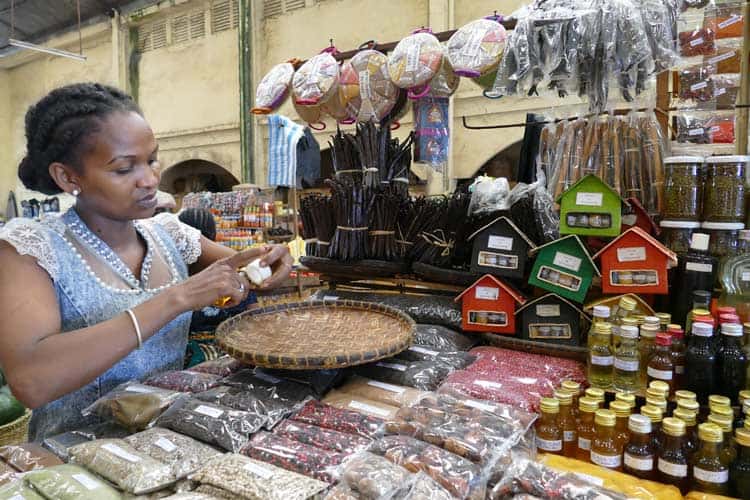 Claudio also showed me Hell-Ville (named after a person, so never fear), the colorful and, somewhat chaotic and Cubanesque capital. The bustling produce market is worth a visit for a look-see and to find vanilla, fragrances and spices.
Finely crafted jewelry from shops on the main road is worth considering, and I came home with lots of fine Madagascan chocolate.
Heading out of town, we lingered at the site of a humungous, sacred banyan tree (Malagasy beliefs are largely a blend of Catholicism and Animism). Our guide and the posing lemurs were enchanting, the banyan truly impressive, the little museum rather interesting and the rhum arrangé and coffee, looking out to sea, most welcome.
Rhum arrange is ubiquitous on Indian Ocean islands -– it smells and tastes like a liqueur, but is full-strength rum, so approach with caution.
Mostly Muslim Marodoka was another stop. The ninth-century village of Swahili (East Africa) origin, which attracted Indians and Arabs, was the first in Nosy Be. Madagascar's first mosque is here and the Indian cemetery, dating from the 17th century, was one of many sights that made me wish I was a film director.
Unplug, observe and immerse yourself in the Nosy Be experience. "Mora Mora" (relax, it will happen – it just takes time) as the Malagasy say.
Getting There, Getting About
MadagasCaT Charters and Travel arranged my seamless itinerary. MadagasCaT is a member of the Nosy Be Tourism Board and the private partner behind Airlink's direct flight to Nosy Be.
MadagasCaT is the main contributor for the Nosy Be chapter in the Bradt Guide to Madagascar. Visit www.madagascat.co.za
Nosy Be Airport, also known as Fascene Airport, has non-stop passenger flights scheduled to 11 destinations in seven countries. The longest flight from Nosy Be is a 4,761- mile non-stop route to Milan (Malpensa) MXP.
Where To Stay
Covid-19 suspended my plans for a live-aboard boat experience, which MadagasCaT Charters and Travel provides. My good friend Shelley, who suffers from all kinds of motion sickness and has the coordination of a drunk, claimed it was her best holiday ever.
There are many resorts. If you speak Italian (there are loads of Italians because of the direct flight to Milan), Palm Beach and Andilana on the main island have plenty options, from Club Med- type activities to more refined offerings.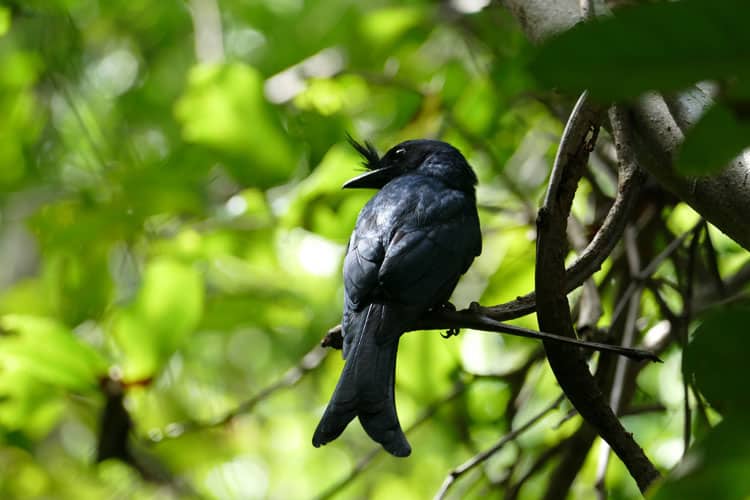 293 on Komba Guest House on Nosy Komba is charming and reasonable if you are on a budget, with great food and good views. Marcine Featherstone-Cooper, is a delight. 293 On Komba has just four rooms. Marcine has cleverly combined an almost rudimentary simplicity with elegance and luxury in this eco-friendly hideaway, perched on the steep little hillside above a beautiful bay.
Nosy Komba means "Island of Makis" (lemurs) and is home to many lemurs, in particular a variety called Macaco. There are two ways of getting about – by boat or by foot.
Sakatia Lodge on Nosy Sakatia has 33 rooms, beautiful gardens that strike a nice balance between manicured and au naturel, two spacious beachfront villas with airy dining and lounging areas.
I was there mainly for the diving, but could just as easily have sat in a deck chair, admired the view across the water and enjoyed the friendly atmosphere.
Owner Jose Vieira is passionate about diving and conservation. The lodge offers every sort of dive course. A highlight is night-time fluo (fluorescent) diving – the only fluo diving available in Madagascar.
Reefs in superb condition are close by, the nearest within 100 meters (328 feet) of the beachfront lodge.
Constance Tsarabanjina is on a small, otherwise uninhabited island, about an hour by boat north of Nosy Be. It's one of the best places I've experienced. It's exclusive, but so relaxed – barefoot only allowed in the bar.
Constance Tsarabanjina has 25 beachfront thatched villas along the south and north-facing beaches. The island was small enough for me to swim around (I'm an experienced swimmer), the diving and, snorkeling all superb, and the service and staff equally so.https://www.constancehotels.com/en/hotels-resorts/madagascar/tsarabanjina/
Author Bio: For the better part of a decade, Adrian Rorvik has traveled hard and fast, continuously-chasing deadlines for weekly travel features linked to prizes that he arranges as Travel and Leisure Coordinator for Independent Newspapers, South Africa. He now manages Travelogue.tv and Travelogue.africa and still gets about. Not being quite a tourist, or on holiday, affords a different perspective, as does "speed dating" with owners and staff. Like in movies, associations and relationships are accelerated and, in most cases, he gets a peek behind the scenes of the many wonder-filled places he has been.