Her voice was dark, flowing with the fluidity of the Guadalquivir River. Her eyes were nearly closed, as if recalling a poignant memory.
She sang with intensity and strength, the sound resonating, penetrating the tablao, the flamenco show.
The emotional, cultural, artistic and financial center of southern Spain's province Andalusia, Seville's voice is as provocative as the flamenco song.
You are compelled to stick around … to meander through her cobbled streets, narrow alleyways and medieval lanes … to linger in her romantic hidden plazas, glistening with the warmth of the midday sun and soaked in the scent of orange blossoms.
So you Stay
Your days take on a soothing rhythm as you settle into your newfound Andalusian lifestyle, which has redefined joie de vivre and washed away former stresses of the modern world.
You rise late in the morning and slip into the neighborhood bar around the corner for breakfast: freshly squeezed orange juice, café con leche and a toasted baguette with a sumptuous paste of tomatoes.
Afterward, you slip out of the café and into the shadow of La Giralda, the lofty bell tower of the magnificent Cathedral of Seville, constructed in several distinct parts from different cultures.
La Giralda's Islamic Core
It is the oldest, an ancient minaret from the Almohad mosque of Seville.
When completed in 1198, the minaret was the tallest tower in the world, at 320 feet (97.5 m). With its grandiose presence and ostentatious play of arabesque arches, it is the perfect display of Seville's excessive nature.
The cathedral is an outstanding example of the gothic and baroque architectural styles, and is a UNESCO World Heritage site.
As one wanders through the cathedral and up the winding ramps to the top of La Giralda, the sheer immensity of the city below and beyond is breathtaking.
More than 2,000 years old, Seville's architectural landscape is as complex as she is: Roman, Islamic, gothic, renaissance and baroque.
The Alcázar
This feeling of awe continues upon entering the Alcázar, which faces the cathedral.
The Alcázar is one of Europe's oldest palaces, developed from the city's ancient Moorish Palace, whose construction first began in 1181. Building continued for more than 500 years.
The Alcázar is still used as a private residence for Spanish royalty. Its Moorish architecture and lush, century-old gardens serve as an ideal setting for the many matrimonial ceremonies that are performed here daily.
From the Alcázar, you make your way along the Guadalquivir, strolling through Parque Maria Luisa, a paradisiacal half-mile (805 m) of palms, orange trees, monuments and museums that was laid out for the 1929 Ibero-Americana World's Fair.
Settling into a picnic of pan de campo (simple country bread), manchego cheese (from sheep's milk), a few succulent slices of cured ham and a small bottle of sherry, you take in the gardens and the intoxicating scent of jasmine, and allow the lull of birdsong to sing you to sleep.
The Beautiful City: Seville
Seville (Spanish: Sevilla) is alive in the spring, and her people are preparing for their beloved Semana Santa, Easter's holy week.
Every town and village in the country will play host to processions and gatherings, but some of the most impressive will take place in Seville. People from all over Spain and around the globe will make their Easter pilgrimage here.
At night, Seville is a city of extroverts; it's open and convivial, with good food, drink and flamenco.
On this particular night you find yourself at La Carbonería, a converted coalyard in Barrio Santa Cruz, which promises live flamenco performances nightly.
Flamenco, which originated in Andalusia, epitomizes the complex soul of Seville, with its native Andalusian, Islamic, gypsy and Jewish influences mingling to produce an extraordinary sound.
Which, in its most raw, authentic state, is a spontaneous outburst late at night in a backstreet bar.
There are many speculations about the origins of the word "flamenco," some suggesting that the name derived from Hispano-Arabic "fellahmengu," meaning "peasants without land," and thus referring to gypsies.
Other hypotheses associate "flamenco" with meaning "Fleming, native of Flanders" and also "Flamingo."
Spain ruled Flanders for many years, and King Carlos I (1500-1558), who actually was born in Ghent, brought a whole Flemish court with him to Madrid.
People have supposedly cried ¡Báilale al flamenco!" or "Dance to honor the Fleming!" during dance and festivities surrounding Carlos' coronation date.
El baile flamenco is a highly-expressive solo dance, a combination of mesmerizing footwork and lovely floreo, or basic flamenco hand movements.
Its toque (flamenco guitar) sound contains ancestral footprints of Indian, Jewish, Arabic, ancient Andalucian and gypsy sounds, blended together in a bittersweet combination of strings, falsetas and phrygian scales.
Its cante (song), the heart of the flamenco, following strict musical and poetic rules, is superb poetry.
Tonight the singer treats his audience to a cante jondo, or "deep song," the most serious and moving variety of flamenco or Spanish Gypsy song.
He sings of abandoned ruins and olive groves, taking us to places where the past and present coexist, where gypsies dance and sing of the sufferings, joys and defiance of their lives.
Lament and laughter flow into the same mold. You realize it is this flickering ambiguity that defines Seville. She is flamenco, harsh and tender, free and confined.
Like the fine wine born of the fertile lands around her, she will tempt you with one taste and keep you coming back for more.
If You Go
Sevilla Convention Bureau
Spain Tourism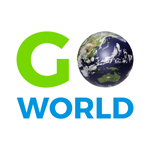 Latest posts by Go World Travel Magazine
(see all)