Go World Travel is reader-supported and may earn a commission from purchases made through links in this piece.
"Croeso i Cymru."Without warning, the English on the road signs along M4, one of the UK's main motorways, became the secondary language. Coincidentally (or not), it also started raining the first time I crossed the England/Wales border.
The misty rain transformed the dreary English countryside into a mythical Welsh wonderland filled with mountains and sheep, accompanied by an incomprehensible language intended to guide drivers through a new territory.
Welcome to Wales
The translation of "Croeso i Cymru" is "Welcome to Wales," written in one of the oldest surviving languages in Europe.
From a single road sign, it is evident there is a strong sense of "hireath" and "hwyl," Welsh words for longing, passion and pride for one's country. As I stroll along Queen Street, Cardiff's pedestrian shopping center, there is an undeniable buzz in the air.
Just last year, the city celebrated its 50th birthday as Wales' capital, and its centenary year as a city. The construction of modern high-rise buildings distracts me as I try to savor the white marble façade of Cardiff's traditional architecture.
Youthful moms and trendy teens hunt for the latest London fashions at Top Shop and H&M. Tourists flock to the legendary Cardiff Castle for a dose of Welsh history and culture, while rugby enthusiasts pour out of the pub, stumbling toward the Jetsons-inspired Millennium Stadium.
Huddled in the corners are buskers and street musicians, aspiring to become the next Manic Street Preachers, Stereophonics and Goldie Lookin' Chain — Welsh rockers and rappers who are defining the "Cool Cymru" movement.
Amid the chatter on Queen Street, I eavesdrop on conversations in English, Arabic and, increasingly, Welsh.
During centuries of British occupation in Wales, the use of the Welsh language was quelled, because it undermined the legitimacy of the British Empire. Recorded history shows the Welsh always felt they were different from their English brethren. In fact, the word "Cymry" denotes the Welsh as "foreign."
Nevertheless, the Welsh language refused to die. The 17th century first standard Welsh Bible "saved" the language from possible extinction, while the coal-mining industry helped the Welsh language flourish and expand across the countryside during the Industrial Revolution. Welsh visionaries created the Plaid Cymru movement in 1925, thus creating the inaugural Welsh National Party to preserve a sense of "Welshness."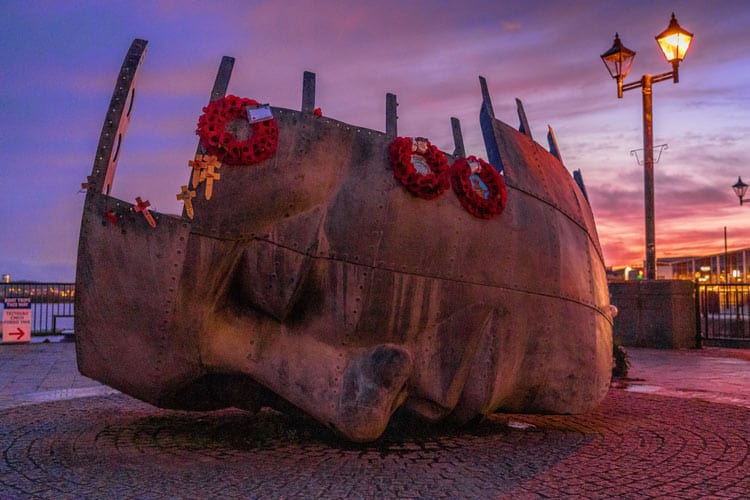 Welsh Language
Presently, activists are working to bring the language back to life. Several bilingual publications are in circulation throughout Wales, and S4C, Wales' BBC affiliate, televises soap operas, newscasts and comedy programs in Welsh, sparking a renewed interest in preserving the Welsh language.
"The day S4C began broadcasting, back in 1982, was a historical and happy day for the Welsh language and its speakers," says Nia Parry, a popular television presenter of S4C's "Welsh in a Week" and "cariad@iaith" ("Love for the Language"). "It gave the language status and opened the door to normalizing its use across all domains."
Currently, a new generation of children can read, speak and write in Welsh, and have obtained a higher level of fluency than their parents.
As a Welsh tutor for adults, Parry has played an integral role in this shift. She is currently a member of the Welsh Language Board, established in December 1993 under the jurisdiction of the Welsh Language Act.
"[The Welsh Language Board]'s main function is to promote and facilitate the use of the Welsh language," Parry says. "The Board's main aim is to make it easier for everyone to use Welsh in all walks of life, to increase people's confidence in their ability to use the language, to encourage more people to speak, read or write it in new situations, and to pass on the language to their children."
Cardiff Region
The popularity of Welsh has expanded beyond its traditional region of North Wales, with the Cardiff region gaining more and more Welsh speakers, as evident on Queen Street on a bustling Saturday afternoon.
"To me personally, the Welsh language is about my past, my present and my future," Parry says. "It's about identity and pride; it's about belonging and having a sense of who we are. It's about emotion and 'calon' (heart, love and affection)."
The growth of the Cardiff region is exploding beyond the downtown area. Cardiff Bay is reinventing itself as Wales's political and cultural epicenter.
The futuristic architectural style of the Welsh Assembly Building is redefining the landscape along the waterfront, juxtaposed against the Pierhead Building, a traditional, red brick neo-gothic structure.
Completed in 2004, the Wales Millennium Centre is Cardiff's answer to the Sydney Opera House. Cultural enthusiasts are awed by its stunning space, while residents lovingly refer to it as the "armadillo."
Viewing itself as the gateway to Wales, Cardiff aspires to be its engine of growth. With a population of about 305,000, Cardiff is by far Wales's largest city. Cardiff University attracts a diverse, international student body, including myself; I lived in Cardiff while writing a dissertation for my master's degree.
Cardiff University
Although my Welsh is limited to "Iechyd da," (Cheers!) — which comes in handy at the pub — I had my fair share of Welsh culture during the time I lived there. As I wrote my dissertation, I snacked on Welsh cakes — a sweet and hearty snack filled with raisins, sprinkled with sugar and served with jam. Over the years, Welsh cakes filled up both coal miners and procrastinating graduate students alike.
Libraries gave us power. Then work came and made us free. What price now for a shallow piece of dignity.
The lyrics of the Manic Street Preachers' epic anthem A Design for Life echoed through the corridors at Cardiff University's graduation, along with a smattering of English and Welsh spoken all around me.
After the ceremony — half-conducted in Welsh, I may add — my friends and I basked in the sunshine at the Strawberries and Cream reception.
"Isn't this ironic," I commented to my friend Alice, who was born and raised in England, but has strong Welsh ties.
"What, the sunshine?" she replied sardonically. On average, it seems to rain in Wales about 300 days a year.
"Well, that … and the fact that we're partaking in a British tradition," I said, with a smile. "Isn't this an act of treason? Eating strawberries and cream at a Welsh ceremony?"
In essence, my graduation ceremony from Cardiff University is like a microcosm of the modern-day Wales — cherishing a sense of decorum and tradition, while looking forward to the future with renewed optimism and a sense of cultural pride.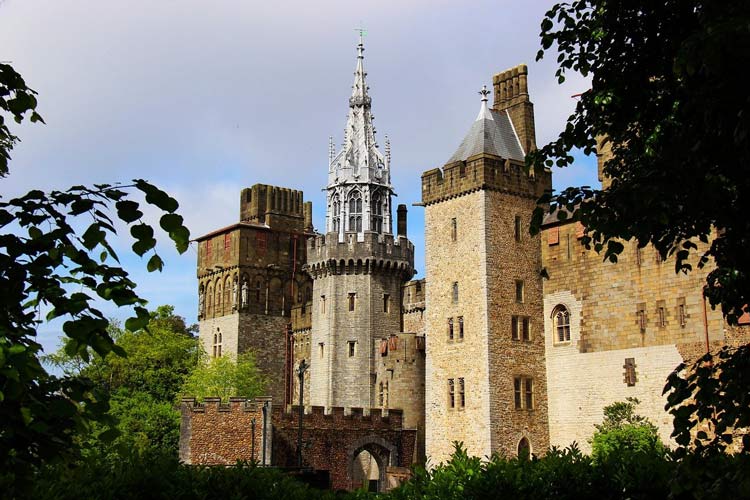 If You Go