I stand transfixed. A frost-white horse bearing a man garbed in white prances through a lively village square beneath a full moon. Fiddlers and guitarists provide accompaniment as ladies with braids, swirling skirts and shawls carry baskets laden with flowers, bread and fruit. I swear I hear a faint sound of strings as the village dancers twirl. Birds chirping in the open-air courtyard of the Governor's Palace draw me back to the present. I am standing in front of a massive mural by one of Mexico's foremost artists, Alfredo Zalce, that is so real I long to join in the joyful festivities.
My reverie is broken by my husband, Eric, calling to me from across the stone arcade. He has found a more sobering scene in another of Zalce's mural, in a stairwell: a battle scene in which the victors stand atop stone slabs with the opposition crushed beneath. We stand for a few moments in mute testimony to the victims in Mexico's early 19th century struggle for independence, then descend the stairs and exit the building into bright sunlight and the warm banter of sidewalk strollers, who nod and smile as we pass by.
History and art, Spanish Renaissance and Mesoamerican culture come together seamlessly in Mexico's charming colonial city of Morelia, the capital of Michoacán, situated halfway between Mexico City and Guadalajara.
Built in the 16th century, the city of one million residents takes its name from local hero José María Morelos y Pavón, one of the leaders in Mexico's battle for independence from Spain, who was born here in 1765.
Morelia is renowned for its beauty. Its more than 200 historic rose-colored Spanish colonial-style stone buildings helped gain it a spot as a UNESCO World Heritage site. Numerous historical and art museums are housed within these blushing beauties, which are surrounded by shady parks and sparkling fountains. The residents of this charming colonial city are justifiably proud, as we could see by their ready hospitality.
It's dinnertime, and we take an outdoor table at Arte y Cultura Café, one of a string of charming eateries beneath an arched portico on the north side of the town square, or zócalo. As we dine on white fish blanketed with avocado sauce and almonds, Chicken Morelia, topped with spicy sausage and a cheese sauce, and roast pumpkin, a stream of people meander by in the evening's balmy air.
Opposite, families stroll through the tree-rimmed zócalo with children in tow, ice-cream cones in hand. And, in the center of the square, like a wise old grandmother watching over all, the twin-steepled Morelia Cathedral rises more than 200 feet (61 m ) skyward, lit with blue and green floodlights.
We are drawn to the stately grace of the Baroque cathedral — one of the largest in Latin America — and step inside its doors to an unexpected sight. A golden glow is cast over the vaultlike space, where hundreds of enraptured concertgoers are gathered, listening to the swelling strains and chest-thudding bass of a massive, 4,600-pipe organ.
The organist, perched high on a balcony, plays Bach's Jesu, Joy of Man's Desiring. The music sweeps over us in waves as we take in the ornate silver baptismal font in which José María Morelos was baptized, the intricate side chapels, the high, blue-and-yellow-tiled dome … and the remarkable stillness of such a large audience. Even a pair of sparkly-eyed toddler girls in ruffly dresses sit back-to-back, arms linked, playful, yet reverent.
After enjoying several stirring classical pieces, we walk across the street to our hotel, Los Juaninos, a beautifully remodeled former convent that is one of the city's most appealing accommodations. We drift off to sleep to the drone of a ceiling fan in our second-floor aerie mere yards from the cathedral.
The day dawns, and I step onto the balcony to see the city awakening, pedestrians hurrying to work. Our hotel is perfectly situated for exploring; nearly anything one could want can be found within a six-block radius of the zócalo. We have no plan in mind, just the serendipitous joys of discovery.
The tidy streets are a shopper's dream, with numerous boutiques filled with everything from modern fashions and shoes to leather goods and sundries. I pause at a wedding shop. Eric and I are still newlyweds, and I eye the gowns. The price tags for the hand-embroidered and embellished confections are very reasonable: US$ 300 on average.
"Whoa! We could have flown down here and bought you a dress, plus had vacation time for the cost of the dress we bought you!" Eric says. I shrug and laugh. Too late. We're doing that vacation now.
My eyes widen as we find a bakery. One of my life goals is to try out pastries from as many bakeries as possible; here's my chance! In this typical Mexican bakery, customers serve themselves from racks of tempting treats. We take a round tin tray from a stack and a pair of tongs, then hover in front of the inscrutable array of pastries.
Smiling, the baker patiently answers our questions about the types of pastries. Among our selections is a scrumptious bear-clawlike pineapple pastry.
Moments later we find ourselves faced with yet more sweets at the Mercado de Dulces y Artes, a rabbit's warren of alleyways filled chockablock with high stalls of homemade candy featuring ingredients such as mango and chiles.
This is Eric's turf. He has an exotic palate that is seldom satisfied in white-bread America. The aproned shopkeeper generously offers samples of the various treats before my husband chooses fresh caramel-coconut haystacks and sugared tamarind balls. At the market's crafts stalls we find a candy-pink tiered skirt for my daughter and a handsome muslin shirt for Eric.
While I typically prefer to ferret out arts and crafts where they are made, even if it means traveling down dusty roads to nowhere, the extensive collection of Michoacán crafts at the nearby Casa de Las Artesaníasis stunning, and prices appear to be reasonable. Not only are there literally thousands of crafts here, ranging from bright, tropical-theme wooden objects to handwoven tablecloths, embroidered clothing to painted pottery, they appear to be of exceptional quality — collectors' items.
Nearly every block, in every direction, seems to contain a cultural or historic site. Within the space of an hour we come across the Museum of Contemporary Art, filled with ultra-modern photographs and contemporary paintings; the birthplace of Morelos, a simple home built around a serene courtyard with historical displays; the Museo Casa de Morelos, a museum honoring Morelia's most famous son; and numerous stone churches with bell towers.
We rest in the lacey shade of trees at one of the city's many plazas, where schoolchildren are taking a midday break. Several boys fill their water bottles at a fountain then chase each other; the less fleet get squirted. Two girls in blue jumpers and white blouses scoop the water with their hands, then, laughing, bound over a low border into a grassy triangle, which becomes their private play space.
"Did you notice …" I mention, "everyone we've met here seems so happy." Even the simple act of walking down the sidewalk here leads me to feel unusually bold; everyone we pass smiles at us, and I return their smiles, feeling like a long-lost family member.
For our last night in Morelia, we settle into Villa Montaña Hotel & Spa, a luxurious hilltop hideaway with a newly opened spa and spectacular city views; we quickly pick out the cathedral in the distance. Our ivy-cloaked casita features antique colonial furniture, a comfortable sitting room and a cozy fireplace in the bedroom. The dome-shaped brick ceiling in the bedroom is a mystery of mastery; Eric and I ponder how it was constructed.
Outside, we explore the sculpture-filled terraces, one of which holds a swimming pool at the brink of the hill, the city spread before us as far as the eye can see. The day is glorious, as it always seems to be here, and we trade shorts for swimsuits, take a lemon-fresh dip in the pool and lie on chaise longues, savoring the Latin-spice sun of this friendly and beautiful colonial city.
If You Go
Morelia Travel Website: www.mexconnect.com/mex_/michoacan/ moreliasectur.html
Hotel Los Juaninos: www.mexonline.com/hoteljuaninos.htm
Villa Montaña Hotel & Spa: www.villamontana.com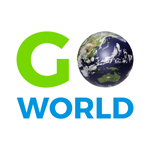 Latest posts by Go World Travel Magazine
(see all)