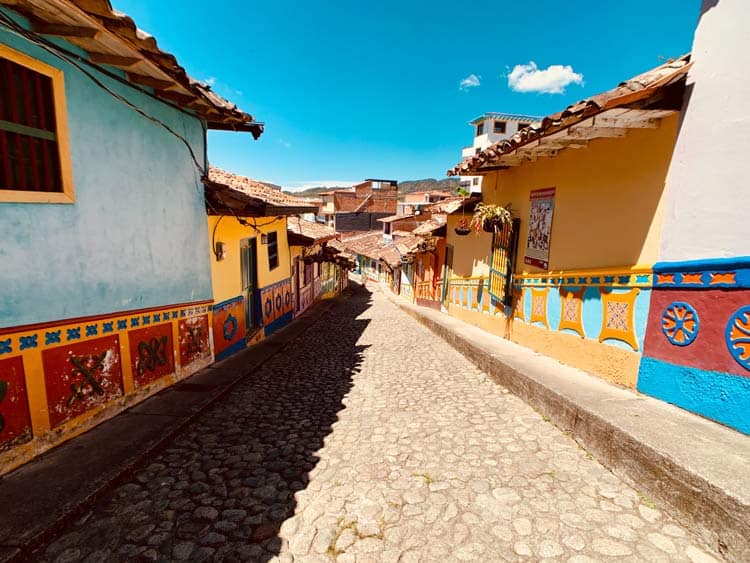 The night before our trip to Colombia, my daughter and I were sprawled on our beds in a hotel by the airport when the phone rang. It was my husband, calling from the emergency room.
He hadn't been feeling well. (This was months before the pandemic.) That afternoon, the chest pains and shortness of breath suddenly got much worse, so he had driven himself to the hospital.
The doctor wanted to do some tests the next day. Jeff assured me he'd most likely be fine and told me not to cancel our trip, but simply put it off for a day just in case. I called the airline and changed our tickets, not worrying about the penalty change fee. It was a small price to pay for peace of mind.
The next morning, a heart surgeon performed an angiogram and found a major blockage in one of his coronary arteries. Fortunately, they were able to stent it, and he was going to be fine, but our trip was over.
I'd prepared, as I always did before international trips — checked online for a cheap flight, made sure my passport and vaccinations were up to date and bought travel insurance. This time, I was glad I had.
When I was in my 20s, although I backpacked for months at a time all over the world, I never bothered with travel insurance. I would rather use what money I had for airplane tickets, youth hostel accommodations and beer.
But then, I wasn't the most responsible young adult: I also ignored my 401K and flossing my teeth.
Purchasing Travel Insurance
Then I read a terrifying story in the news about a tourist who needed to be airlifted to a hospital during a trip gone horribly wrong.
After that, I made sure to purchase travel insurance right after booking my trips. This way, if I ever took a tumble off a trail while hiking in Sumatra and needed to be airlifted to a hospital in Jakarta, I wouldn't be hundreds of thousands of dollars in debt. Other reasons for buying a policy never occurred to me.
Until this trip, I had never canceled a vacation before and was unsure what to do next. Would we lose what we'd spent on airfare? We had saved and budgeted for this trip. I called the airline and was told to fill out a form online and submit a note from the hospital.
How Travel Insurance Works
Then I remembered our travel insurance. I opened the policy and read it, something I generally don't do. Sure enough, our flight and change-of-flight fees were covered.
I called the insurance company and the helpful and empathetic representative told me I would most likely be reimbursed. He walked me through the documents I needed to upload to the company's website.
I was glad I'd kept records of credit card receipts and e-mails from our e-itinerary from the airline, and I do so online so that even if I'm overseas and lose my phone or computer, I can access them.
The hospital gave me a note that I uploaded with the other required documents. Less than three weeks later, our claims were approved. Even better than the refunds — my husband was on his way to recovery.
What I learned from all this: It's important to read the fine print to know what the policy covers. When I finally did this, I discovered I could have filed a claim years earlier when we took a family vacation to Bali and one of our backpacks temporarily took a slightly different trip.
The policy covered lost luggage, delayed luggage and many other travel-related annoyances, both large and small. For health claims, sometimes pre-existing conditions require a waiting period, like pre-ACA health insurance.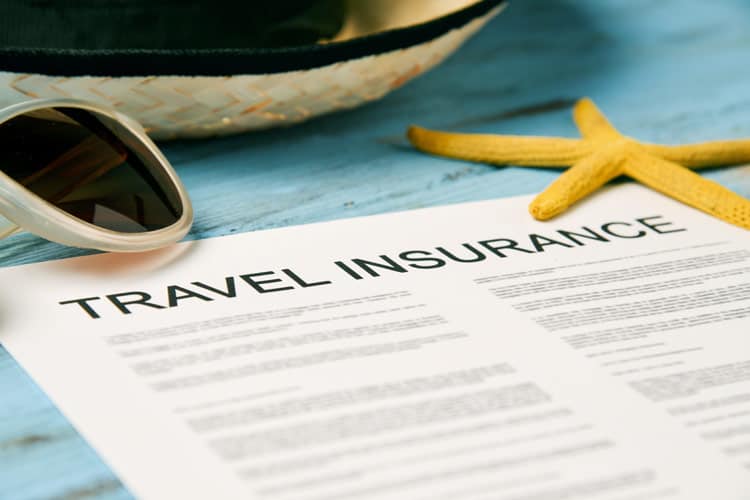 Now, with COVID-19, it's even more important to have travel insurance — and to learn what the policy will and will not cover.
For example, according to New York State's Coronavirus and Travel Insurance website, most standard travel insurance policies purchased today are unlikely to cover trip cancellation or trip interruption coverage related to COVID-19, but many are likely to cover trips that have to be canceled if a traveler contracts COVID-19 before traveling.
The policy for a week-long trip for my daughter and me cost $99. A policy's cost depends on customer's age, countries visited and length of trip.
There are a few websites that compare policy coverage and cost, like travelinsurance.com, insuremytrip and squaremouth. You may not end up using travel insurance on this trip or the next, but there may be a time when you do and, like me, you'll be glad you have it.
Insurance may not stent an artery, but it will help relieve the heartache of a trip gone wrong. And, one of these days, when we're finally able to travel again, we'll make it to Colombia.
Author Bio: Sue Sanders' essays have been published in the New York Times, The Washington Post, the Los Angeles Times, Real Simple, Vox, Islands and other publications.