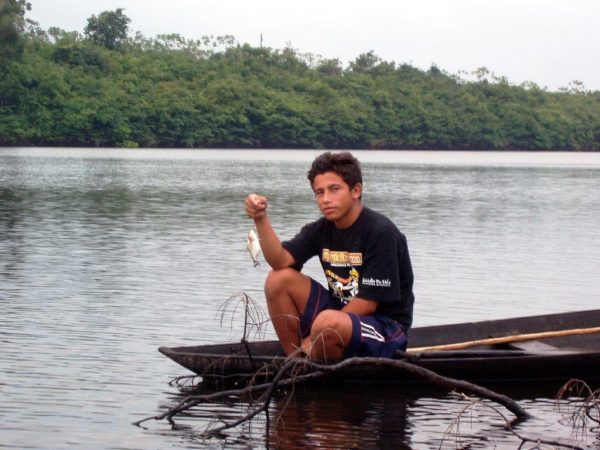 When I first met Railson, he seemed similar to many other 17-year-old boys. He told me that he liked to fish, said he helped his mother with household chores and above all, he enjoyed hanging out with friends. But there were differences.
For starters, Railson's usual catch is piranha, the feared razor-toothed residents of South American rivers that can strip the flesh off a large animal in minutes. The house he helps to clean is a tiny wooden hut built on stilts. And Railson and his buddies live in a tiny village in one of the most remote regions of the world — the Amazon basin of Brazil, hours by boat from the nearest town or city.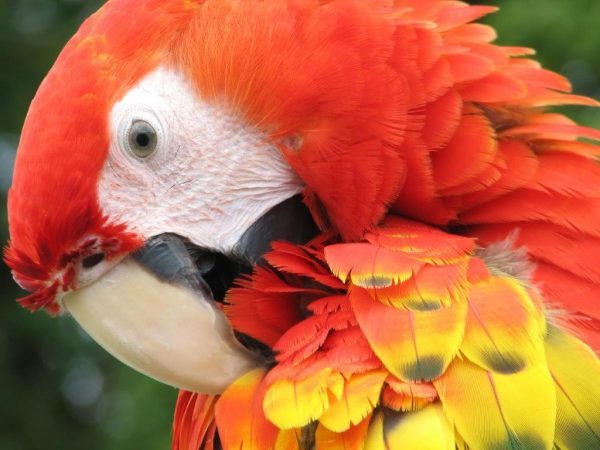 Travel in the Amazon
I met Railson during a visit to Amazonia, the massive rainforest that extends into nine countries, sprawling over an area about the size of India.
The jungle there is so dense that large tracts of forest beneath the tree canopy through which I walked never see sunlight. Much of the ground is blanketed by plants which have adapted to life in deep shadow.
Peering up into the highest tree branches, I made out a tangle of vines that I was certain could prompt Tarzan to howl with delight. The treetops themselves were alive with colorful flowers that bloom from seeds dropped by careless birds.
Before embarking on this remote jungle experience, I had studied statistics that put in perspective the extraordinary size and impact of the Amazonian ecosystem. It contains one-tenth of the earth's vegetation and animal species, and one-fifth of its fresh water. The 4,000-mile Amazon River is the second longest in the world, surpassed only by the Nile, and 17 of its 1,000-plus tributaries are over 1,000 miles long.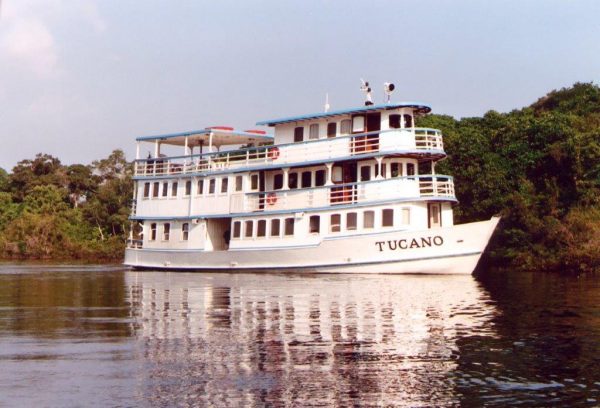 Cruise in the Amazon
Most of my eight-day voyage aboard the Motor Yacht Tucano was on the Rio Negro, a tributary that anywhere else would be considered a major river. The Rio Negro (pronounced NAY-grow) is nearly 18 miles across at its widest point, and it passes through one of the least developed areas of the Amazon basin, which encompasses huge tracts of unexplored primary forest.
Continued on next page