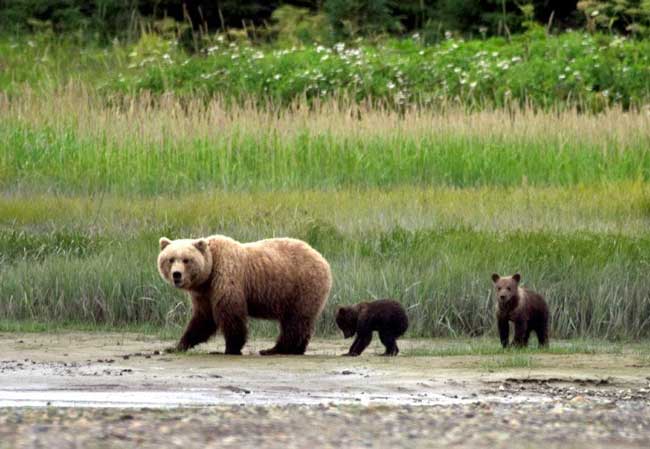 When I began planning a vacation in Alaska, three words came to mind – big (which many things in the 49th state are), scenery and wildlife, which the state has in abundance.
It didn't take long for me to experience all three of those observations. Alaska is big. It's twice as large as Texas, with a coastline longer than all of the other states combined.
Mount McKinley is the tallest peak in North America, Denali National Park is larger than Massachusetts, and the state contains more than two-thirds of the country's total national park acreage. Travel in Alaska means landscapes on a whole new scale.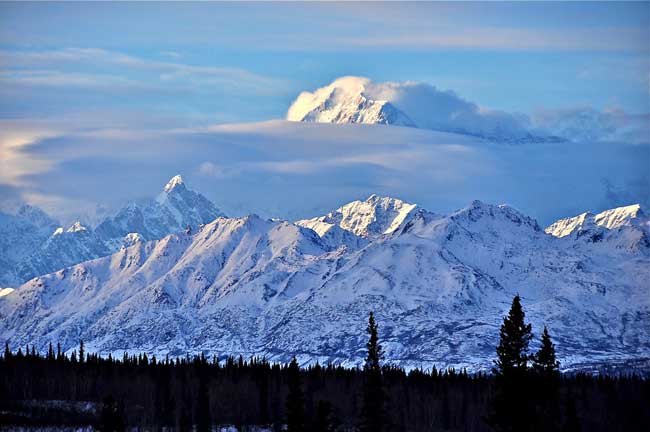 Alaska Travel
Not surprisingly, it was the breathtaking scenery which first caught my eye. Row after row of snow-covered mountain peaks stretch to the horizon, including 17 of the 20 highest peaks in the county. Rivers meander through deep valleys that were gouged out eons ago by advancing glaciers.
I discovered a number of ways to enjoy one of Mother Nature's most splendid settings. Whether flying over, driving through, walking in or viewing from the deck of a ship, I found it challenging to find words that adequately describe the sheer drama of the scenery.
Opportunities to observe wildlife in its natural setting, often close at hand, are everywhere. My itinerary included exploration of Denali National Park and Preserve, a world of Arctic tundra and soaring mountains.
While keeping my eyes peeled for sightings of the "Big Five" Alaska mammals – grizzly bear, caribou, moose, wolves and Dall sheep – this vast wilderness also is home to a menagerie of other creatures.
Those who don't make it to Denali need not despair. Towns in Alaska are never far from the wilderness, and in many places they overlap. Parks often begin within city limits and extend to nearby back country landscapes. Moose, bear and other critters looking for food sometimes wander into urban settings, eliciting little surprise from two-legged residents who are used to such intrusions.
For example, the Far North Bicentennial Park at the eastern edge of Anchorage provides inviting habitat for bears and moose. I joined several people along a river bank there to watch the spring-to-summer spawning run of salmon. As they uncannily return to their birthplace after spending several years at sea, the fish battle their way up rushing water, leaping over low falls along the way. Another obstacle is a phalanx of hungry bears that congregated to gorge on their favorite food.
Continued on next page