Some destinations are thrilling. Some educational. Some might even make you cry.
Falling into the latter category are some striking museums and memorials related to the American Civil Rights Movement.
In the 1950s and '60s, African-Americans pushed for an end to racial discrimination through a series of non-violent protests and marches. The movement culminated with the passage of the Civil Rights Act of 1964, federal laws banning discrimination in voting, employment, housing and other sectors of American society.
A focal point of the Civil Rights Movement was the American state of Alabama. Several sites throughout the state offer key insight into those turbulent but important times some 50 years ago.
Depending on your age, you may or may not remember the names that echo in America's sometimes shameful past: Montgomery. Selma. Birmingham.
If you're old enough, those names might conjure images of snarling German shepherds being sent on black protestors. Men, women and teens slammed with jets of water from fire hoses, and the passionate speeches of the civil rights leader, Dr. Martin Luther King Jr.
All those images are perfectly preserved at the Civil Rights Institute in Birmingham – a site worth visiting if only to remind America and the world of how far we have come.
The architecturally striking museum is located right across the street from the 16th Street Baptist Church, where four little African-American girls were killed in a hate bombing.
Inside the 51,000-square-foot Civil Rights Institute, visitors begin with an eight-minute film that sets the stage for what they are about to see in the exhibits. Birmingham is an especially appropriate place for this, because it had one of the largest Ku Klux Klan groups in the South, and segregation was fiercely enforced by law, according to the film.
At the end of the film, the screen rises and visitors may walk through to the exhibit space. It begins with memorabilia from the pre-civil rights era – signs that say "colored only" or "whites only" and mock-ups of buses with signs segregating passengers. There were separate waiting rooms for whites and blacks at bus stations, separate public water fountains and restrooms.
You'll also see how the black community dealt with this – forming their own neighborhoods and opening their own restaurants, boarding houses and nightclubs. These were clubs where the likes of Louis Armstrong and Cab Calloway got their start.
Inequality reigned in the American justice system, too.
There are photos of public lynchings of black men. Audio stops allow guests to hear quotes featuring racial slurs and other verbal bigotry. The words are too awful to repeat.
The 1950s brought unrest. A Supreme Court ruling (Brown vs. Board of Education) attempted to desegregate schools. A quiet petite black woman refused to give up her seat to a white person on a public bus. Rosa Parks' memory is revered in a museum named for her in Montgomery, Ala., where the incident happened.
In the 1960s, things exploded. College students – black and white – got involved in the protests for this unfair treatment. In 1961, the Freedom Riders gained national attention when they were severely beaten by police upon their arrival in Montgomery. The bus also was firebombed at one point and met by angry mobs. When they arrived in Jackson, Miss., they were all arrested.
Birmingham, then the largest city in Alabama, became the epicenter of the Civil Rights movement. The Rev. King preached equality at the 16th Street Baptist Church and was arrested during demonstrations that followed. It was in this racially torn city where he wrote his famous "Letter from Birmingham Jail."
As visitors – more white than black on most days – wander the exhibits, the audio in the next exhibit begins to penetrate their consciousness. It's the resonant voice of King, delivering his "I Have a Dream" speech, which runs continuously in a room set aside just for that.
"Let freedom ring!" he pleads. "From every mountain, let freedom ring!"
And when he gets to the "Free at last … thank God Almighty we're free at last" part, many visitors are visibly moved. One older couple visiting that day stood there, holding hands, and listened to it several times over before moving on in silence.
Events fast-forward from here.
In August of 1963, a quarter of a million civil rights supporters marched on Washington. In September, the bombing of the church that killed those little girls caught the world's attention in a way nothing else had.
In 1964, President Lyndon B. Johnson signed what is commonly referred to as the Civil Rights Act. Title VII, its official name, prohibited employment discrimination based on race, sex, national origin or religion. It prohibited public access discrimination, and later led to the federal fair housing law.
In 1965, Johnson signed the Voting Rights Act, which prohibited states from imposing voting practices that would deny a U.S. citizen the right to vote because of race or color. The U.S. Supreme Court, however, recently deemed parts of that law no longer necessary.
"The institution doesn't have a position on (the recent ruling), but we've been very concerned about any attempt to disenfranchise voters or that limits people's access to voting," says Priscilla Hancock Cooper, vice president of institutional program for the Birmingham Civil Rights Institute.
For visitors of a certain age, the museum's exhibits, photos, videos and recordings will revive memories of a time they might want to forget – but maybe shouldn't. For those who are younger, it clearly and unequivocally lays out the issues and actions of the times in an easy-to-follow, chronological order.
From its roots in slavery, to the election of America's first African-American president, the museum "is a story of tragedy, but also of triumph," Cooper says. "It shows how ordinary people, with conviction and commitment, can change the world."
At the end of this illustrated timeline, an exhibit  celebrates the fact that in 1979 Birmingham elected its first black mayor – who went on to serve five terms. There's a room where guests can hear the recorded recollections of people who marched for equality. Finally, visitors can record their own memories or reflections for posterity.
Civil Rights Memorial in Montgomery
A visit to Montgomery, Ala., several hours away, will solidify this experience. Here is home base for the Southern Poverty Law Center, which to this day fights for civil rights for all. Across the street from its headquarters is the Civil Rights Memorial, a center commemorating the lives of those who died during the peak of the civil rights movement. It covers the era from 1954 (Brown vs. Board of Education) to 1968 (the assassination of King).
Outside the 5,000-square-foot center is a striking fountain. Designed by Maya Lin, the same artist who created the Vietnam Memorial, it features a flat black granite disc or table engraved with dozens of names around the perimeter. Water rises from the center of the disc and flows over their names, then cascades like so many tears over the edge to a catch basin below.
Inside the Civil Rights Memorial Center, guests go through security similar to that of airports (the center receives threats of violence even today). In the main room, there are portraits of those who died from hate crimes. Each one's story is told below their photo, sometimes including the hate-filled words of their killers. Many are black. Some are white. Some are gay.
It's a heart-breaking litany. Have some tissues handy, because if this exhibit leaves you dry-eyed, you may want to consider therapy.
"When we opened the memorial, we were unprepared for the emotional reaction we got" from visitors, says director Lecia Brooks.
The photos line a long curved hallway leading to a large room. Here, in a dark space, the only light is the Wall of Tolerance, an enormous, multi-story screen. Rolling down its face are 600,000 names of people who have pledged to support civil rights. It's a thrill to see your name on it, and you can add it while you're there.
"It makes people feel very engaged," Brooks says. "They can say, 'I'm part of it.'"
The memorial is around the corner from the Dexter Street Baptist Church, where
King was pastor during the Montgomery Bus Boycott of 1955 and '56, and not far from the capitol steps where the 1965 Selma-to-Montgomery voting rights march ended.
Also in Montgomery are the Rosa Parks Museum, the Greyhound bus station where the Freedom Riders were beaten, and other significant civil rights sites.
Visiting these places may make you uncomfortable. Or indignant. Or just incredibly sad. In any case, it'll be memorable.
Author Bio:  Linda DuVal is a former travel editor for The Gazette, a freelance writer and co-author of "Insider's Guide to Colorado Springs."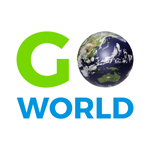 Latest posts by Go World Travel Magazine
(see all)