The changing of seasons is a beautiful time of year. The leaves on the trees begin to turn yellow and orange before falling off, making their way to the forest floor below. In Autumn, visitors can witness the beauty of European cities in a new light — as they transition from hot summer to a cool fall.
To get you even more excited about the fall foliage, we've compiled a list of our top European destinations that are prime for an autumn visit.
Whether you have your sights set on exploring old cathedrals or hiking among red leaves in the forest — you'll find plenty of inspiration here.
Read further for details on where to go and what to see this fall in Europe.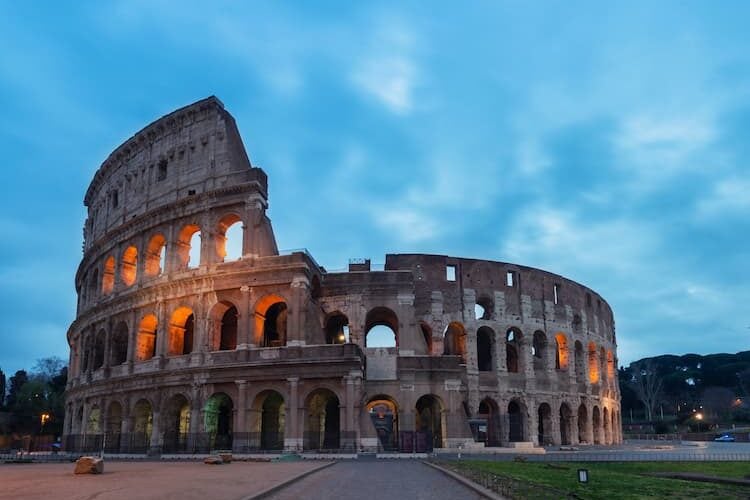 Rome
Rome's warm weather and mild temperatures make 2022 a perfect year for an autumn trip. With the leaves turning red and gold and temperatures hovering between 60-70 degrees, expect plenty of sunshine and mild weather.
Be sure to check the opening hours of the Vatican and Colosseum; they close earlier than usual in the fall. The best time to visit is between October and December.
As the weather cools down, you'll find many outdoor events and festivals that are popular in the fall, including the Rome Food and Wine Festival.
Best Tips & Tools to Plan Your Trip
London For A European Fall Visit
As soon as the leaves start to turn, it's time to get out and explore. Whether you want to go on a walking tour of London or see the changing leaves in Hyde Park, there are plenty of things to do in London in autumn.
Whichever you choose, be sure to bring layers so that you can adjust your clothing as the temperature changes throughout the day. And remember to wear comfortable shoes so that you're able to walk for more than just a few minutes at a time.
With all this in mind, it's easy to see why London is one of the best places for autumn. From changing leaves in Hyde Park to seeing them in Trafalgar Square and St Paul's Cathedral, there's no shortage of ways to enjoy this beautiful season in London.
Barcelona
Barcelona's mild temperatures make it a perfect place to visit in autumn. The city is known for its vibrant, artistic culture and charming cobblestone streets.
With the average temperature in the low 60s and plenty of rain, you may want to consider bringing an umbrella as you walk around the city.
The best time to visit is from September to November when the weather is mild and the crowds are smaller.
Paris For A European Fall Visit
Paris, France is a city best seen in all seasons, but autumn may be its most beautiful time. You'll find the city bright and colorful leading up to Christmas.
If you're visiting in October, you may want to check the opening hours of the Louvre and Musée d'Orsay as they close earlier than usual. The best time to visit is from October to December when the weather is mild and you'll find the city lit up for Christmas.
Venice
You may think of Venice Italy as a place for romance and romance only, but it is also a great destination to visit in the fall as the days get shorter and temperatures drop.
While there are plenty of romantic spots in Venice, you can also enjoy the sights and scenery during the colder months.
In addition to the city's historic landmarks, there are plenty of museums and art exhibits that you can visit. You can even take part in one of Venice's festivals.
With fall comes cooler temperatures, and this means that there will be fewer crowds and more opportunities to explore the city at your own pace.
If you're looking for an adventure-filled trip with lots of history, then you should definitely consider visiting Venice Italy in the fall.
Frankfurt For A European Fall Visit
If you're looking to visit Frankfurt, Germany in the fall, there are several reasons why it's a great choice. First of all, the weather in Frankfurt is usually pretty good.
One of the best things about visiting in the fall is that there aren't as many tourists as you would find at other times of the year. So, you'll probably have a lot more peace and quiet when you visit.
And finally, visiting Germany in the fall gives you an opportunity to experience German cuisine at its best – especially since most restaurants will be offering food specialties like apple strudel and potato leek soup.
Hamburg
Autumn brings with it much more than fewer leaves on the trees. Hamburg is one of Europe's most beautiful cities, and it's also a great place to visit in autumn. There are plenty of autumn festivals to attend, such as the Autumn Festival.
A trip to Hamburg's botanical gardens is also a great way to spend some time outdoors in autumn. The nature trails are especially beautiful in this season, as they feature bright autumn colors like yellow and orange.
Fall also means cooler temperatures, which means that you can enjoy visits to museums and other sites without having to worry about overheating.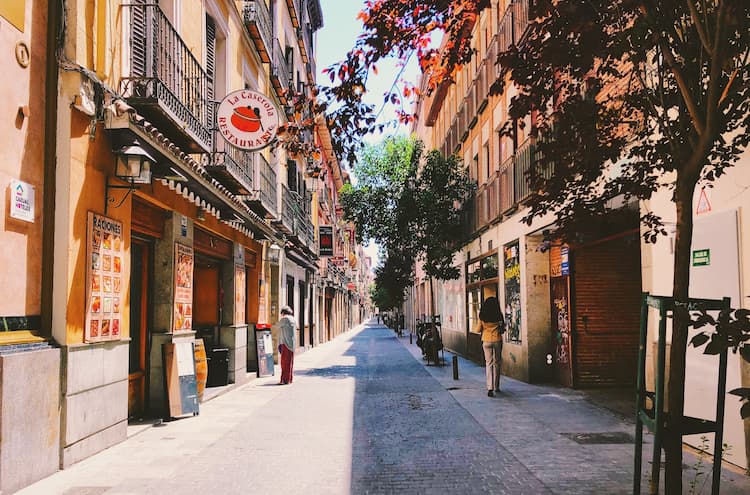 Madrid For A European Fall Visit
Madrid is a perfect destination for autumn. Autumn in Madrid is also great for cultural activities and sightseeing.
Visit the Museo del Prado, which has one of the world's best collections of Spanish art, or visit the National Museum of Natural Sciences. The city is full of things to do this time of year.
From vibrant cities to enchanting forests, Europe has something special for every season. For fall, the colorful leaves and mild temperatures make it a must-see. With so much to explore, there's no better time to visit.
Inspire your next adventure with our articles below:
Author Bio: Sandy Page is a life-long adventurer. In her free time, she reads and consumes copious amounts of hot beverages.