EDITOR'S NOTE: WE ONLY SHARE PLACES, PRODUCTS AND ACTIVITIES WE RECOMMEND. IF YOU MAKE A PURCHASE USING A LINK ON OUR SITE, WE MAY EARN A COMMISSION. 
North Dakota is located in the United States in the northern midwest region next to its sister state, South Dakota. The capital of North Dakota is Bismarck but it's the Badlands that keep visitors coming back to this state. 
While it's considered the 19th largest out of 50 states by area, it is one of the least- populated states. That means plenty of wide-open spaces to explore hiking trails, guided tours on the many historic sites of North Dakota, or miles of state and national parks to explore.
North Dakota boasts a legendary landscape, sacred Indian villages and outdoor beauty that is unmatched by many states.
Today, 230 million acres of public land is yours to explore including the famous Badlands.
Some of the most famous national parks, historic sites and state parks await visitors in North Dakota, including Theodore Roosevelt National Park, the Badlands, Fort Abraham Lincoln State Park and International Peace Garden, to name a few.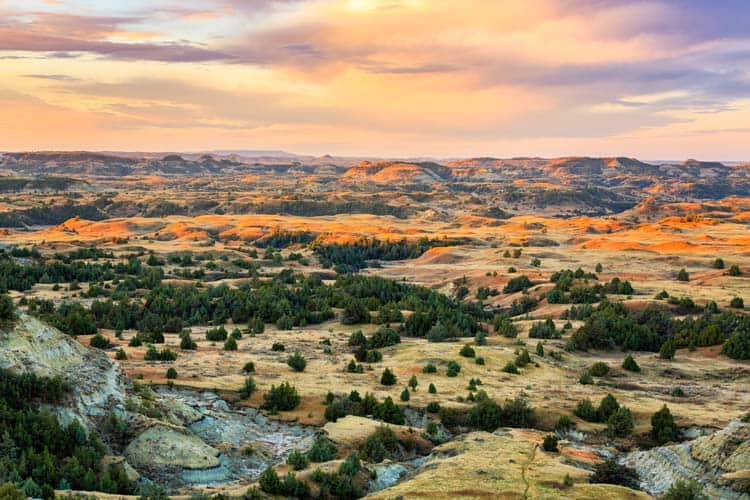 1. Theodore Roosevelt National Park
This national park is named for the 26th president of the United States, Theodore Roosevelt or Teddy Roosevelt.
Roosevelt was a hunter, writer and naturalist and had discovered North Dakota's beautiful landscape after hunting bison during the late 1800s. 
Find a cabin walking distance from Theodore Roosevelt National Park in Medora here.
2. North Dakota's Jamestown
The plains of North Dakota are plentiful, especially in the small town of Jamestown, where the buffalo still roam and you can see the world's largest buffalo in the form of a bronze statue.
Jamestown offers the opportunity to connect with the true western spirit and the place that inspired the writings of none other than novelist Louis L'Amour. 
Book your stay in Jamestown here.
3. National Buffalo Museum
Visiting Jamestown also means visiting the National Buffalo Museum, which celebrates the heritage of the buffalo in North Dakota and, in particular, the rare white buffalo.
Housed in this museum are paintings, artifacts and even the stuffed White Cloud — a white buffalo that passed away in 2016 and is in his final resting place in the National Buffalo Museum.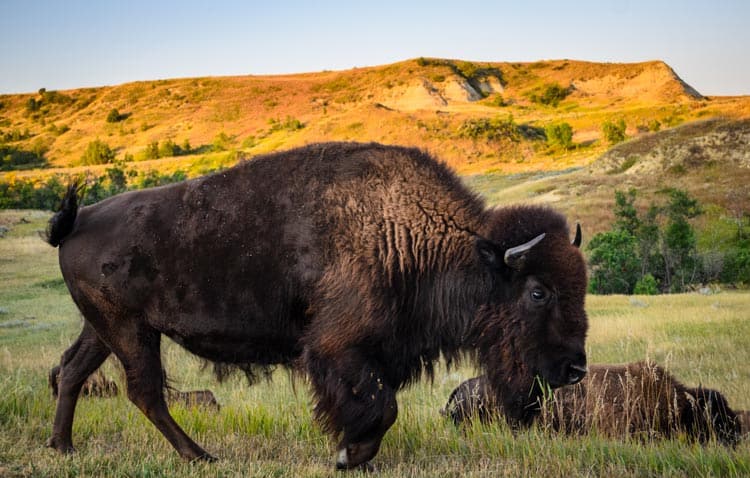 This park located in Minor, N.D., pays homage to Sweden, Norway, Denmark, Iceland and Finland. This unique museum chronicles and celebrates Scandinavian history with replicas, historical references and remembrances.
5. Mandan
North Dakota not only has a Scandinavian history but a rich Native American one as well.
The town Mandan is named for the Native American tribe that has inhabited the lands of North Dakota for centuries.
It has been a home for a Mandan tribe, a fort, and a railroad town. Today, it invites visitors from across the United States to enjoy the small-town charm and acts as the center for prairie farmers and ranchers.
6. Fort Abraham Lincoln State Park
Fort Abraham Lincoln State Park is located 7 miles from Mandan, and has reconstructed historic replicas of the Custer House and the Mandan On-A-Slant Indian Village.

7. Bismarck
Bismarck is the state capital of North Dakota and is second to Fargo in population.
Bismarck is packed- full of family-friendly activities and attractions, including the Dakota Zoo, Gateway to Science Museum, Keelboat Park and the historic site of the Governors' Mansion. 
8. Badlands
One of the most famous attractions in North Dakota and the United States is the Badlands.
These unique formations were discovered by Theodore Roosevelt after he went to North Dakota to hunt buffalo following the death of his wife and mother. 
These magnificent rock formations centuries in the making are located in the Theodore Roosevelt National Park. 
9. Fargo
Fargo, the most populated city in the state, is not the state capital of North Dakota but it might be a bit more famous than Bismarck because of a movie and TV series by the same name.
There is no shortage of activities and museums in Fargo. Make a day of it at the Red River Zoo, celebrate baseball at the Roger Maris Museum, or spend time in a former grain elevator that is now the Fargo-Moorhead Visitors Center. 
Book your stay in Fargo here.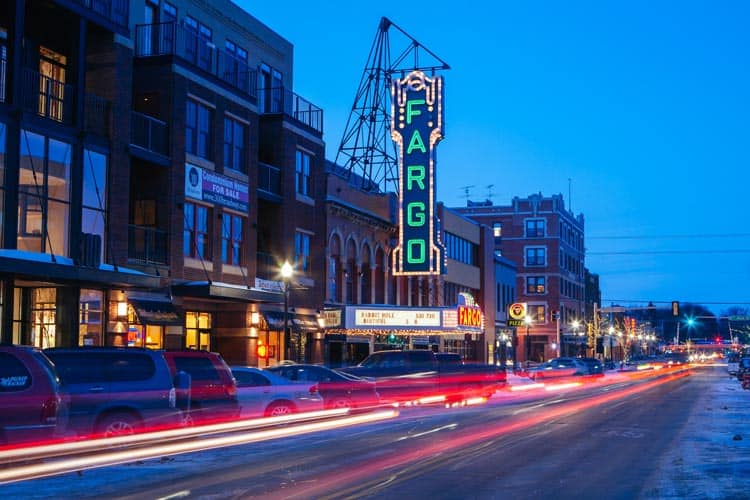 10. Missouri River
The Missouri River is 560 miles long and flows starting from northeastern Wyoming, southeastern Montana, South Dakota and through North Dakota.
The best way to experience the Missouri River is on the Lewis and Clark Riverboat, which offers daily excursions or nightly dinner cruises stretching from Bismarck to Mandan.
Other sites that are worth the visit along the Missouri River include Double Ditch Indian Village, Huff Indian Village, Fort Stevenson State Park and Fort Abraham/On-a-Slant Village
Author bio: Angie Cavallari, a lifestyle and pop culture expert, is the author of "Trailer Trash: an '80s Memoir." Her blogs and articles have been featured in Huffington Post, The Reset and Go World Travel, among others. When she is not traveling, she is spending time with her kids and her precocious pug, JJ.