I thought that football would dominate the top 10 things to do in Green Bay – Go Packers, Go! – but this town of 107,000 in northeastern Wisconsin has plenty of unique points of interest for the whole family, even for the football-averse. Are you ready to get out of your comfort zone and tackle some new adventures? (Cue foghorn and cheering crowd noises.)
Wisconsin has been overlooked as a food and drink destination – but that's about to change. It's the location of the upcoming season of the popular TV culinary competition, Top Chef. A Top Chef staff member was overheard saying at Green Bay's Cedar and Sage Grill House, "This is the best stuffed french toast I've ever had."
Traditional and Innovative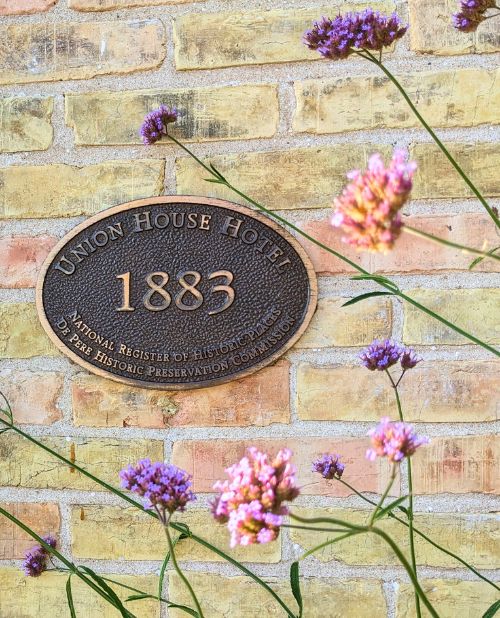 1. Union Hotel & Supper Club
Supper clubs are seeing a resurgence in Wisconsin. Of the two types – woodsy with a log cabin feel and in-town with linen tablecloths and napkins – Union Hotel is the latter style. Union Hotel dates back to 1883 and has been owned and run by the Maternowski family since 1918.
The following year, it was the site of the Green Bay Packers founding. Today, the fifth generation of Maternowskis host Green Bay coaches and players as well as the general public in its Art Deco-style bar and supper club.
Best Tips & Tools to Plan Your Trip
I started my supper with a "proper" old-fashioned (Maker's Mark Bourbon, Angostura Bitters, simple syrup), followed by the quintessential relish tray with fresh vegetables, ham spread, liver pate, and cheese spread, homemade dinner rolls on the side. I chose pan-fried walleye for an entree. And dessert? Schaum torte, a Wisconsin specialty: meringue, ice cream, and berries. Yum!
2. The Cannery
A former vegetable canning factory, The Cannery is an incubator and test kitchen for multiple new restaurant concepts in a food hall setting, the first of its kind. The restaurateurs receive mentoring on the business side of running a restaurant in preparation for owning and operating their own successful brick-and-mortar spots.
Open to the public, menu choices include Jamaican, Columbian, Italian favorites, and brews from the Titletown Brewery. I loved the jerk chicken, cooling cabbage slaw, and coconut-flavored rice and pigeon peas.
Read More: Milwaukee Revisited: What to See and Do
Brews, Brews, and More Brews
Green Bay's brewery scene is thriving, each with its own twist.
3. Cycling Brews
Cycling Brews, near the Fox River trail, is a taproom with bike decor that offers craft beer in a former church, and before that, a bowling alley (which may explain the spacious game room with cornhole, that bean bag toss game aiming for a hole on a wooden board.) This great brewery highlights local beers and 'cycles' through what's on tap so that there are always new brews to try.

4. Stillmank Brewery Company
Purple beer, anyone? At Stillmank Brewery Company, I found a rainbow of local brews including Wisco Hard Seltzer, which achieves its unique purple color with a soak in Thai butterfly teaberry flowers. I found the taste fruity and refreshing.
5. Cocoon Brewing
A definition of cocoon as a verb: "retreat from the stressful conditions of public life into a cozy private world." This aptly describes Cocoon Brewing, which features a large patio and games lawn as well as individually themed outdoor cabin-style hang-outs to relax, chat, spin records, and imbibe. I almost felt like I was in summer camp but with IPAs instead of bug juice.

Will Top Chef contestants have to produce a fine dining version of Midwest favorites like the fish boil, cheese curds, or hotdish? A modern transformation of traditional supper club fare? In the meantime, beat the crowds and enjoy both traditional and adventurous eating and drinking in Green Bay.
Things To Do Besides Football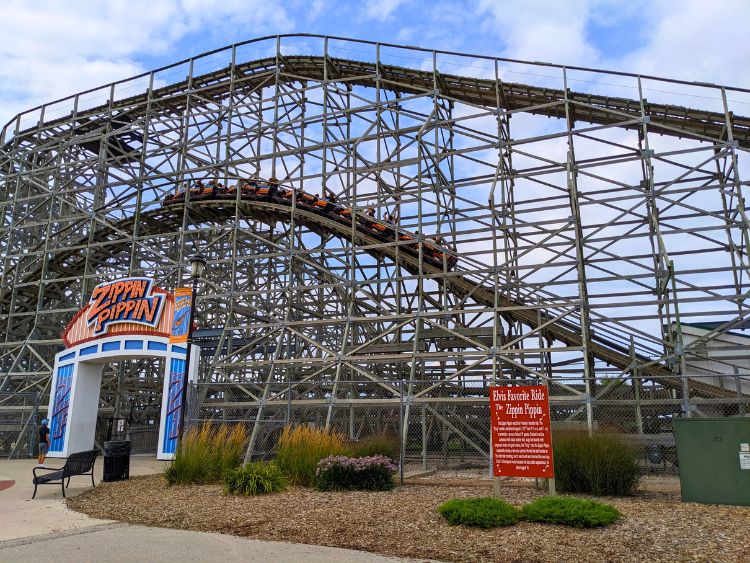 6. Bay Beach Amusement Park
As I stood in line, I was handed a long red curl of tickets from a woman pushing a stroller. "Enjoy!" she said over her shoulder as she crossed to the parking lot. I didn't understand this friendly gesture until later.
With both historic and updated rides, the most eye-catching at Bay Beach Amusement Park is the Zippin' Pippin', a wooden roller coaster with a legacy that includes Elvis. That's right, while Elvis might not have ridden here, the Zippin' Pippin' is a replica of his favorite roller coaster. You could say that the riders' screams as the cars hit the peaks and ascend the steep hills echo the screams for the King himself.
As one of the oldest amusement parks (1892) in the U.S., it may have the lowest prices as well. It's free to enter and tickets are only a quarter each. Rides typically cost 2-4 tickets. A tradition is buying more tickets than you can possibly use and handing them off to people entering the park. As I exited, I happily turned over my extras and got a high five in return.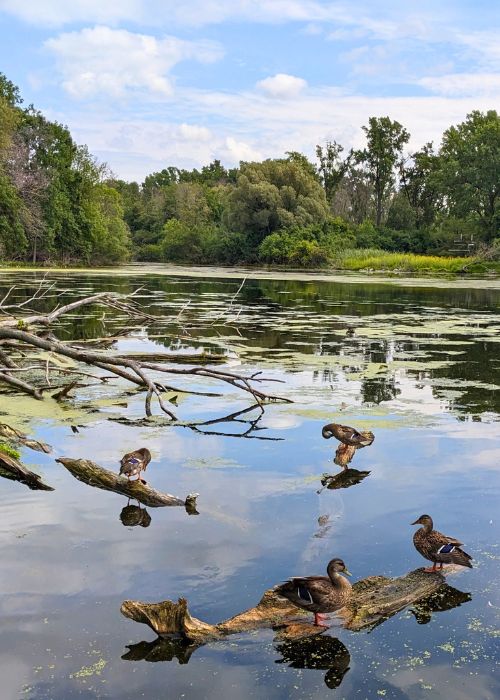 7. Bay Beach Wildlife Sanctuary
Less than a mile from Bay Beach Amusement Park, I wandered some of the five-and-a-half miles of walking trails in the Bay Beach Wildlife Rehab and Release sanctuary.
Green Bay is located on one of the largest natural estuaries in the world, and the sanctuary is a halfway house for Spring and Fall bird migration. Ducks, geese, pelicans, cormorants, herons, eagles, cranes, owls, and many more species can be sighted on the trails.
At moments, it felt like I was walking inside an aviary. Exhibits are set up by habitats, including rescue animals and their backstories, which gave me a deeper appreciation for the sanctuary's important work. It was a welcome respite from the hubbub of the urban/suburban surroundings.
Read More: Enjoying the Wonderland of Winter in Door Country, Wisconsin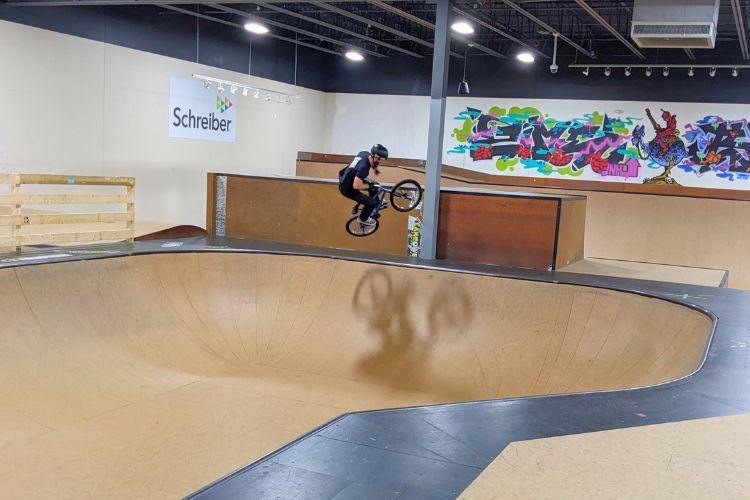 8. GBASO Skatepark
There were no skateparks when I was growing up. On my skateboard, I imagined I was a sidewalk surfer riding a wave on Northern Boulevard en route to middle school. But these days, wheels are more than a means of avoiding the school bus.
The largest skatepark in the Midwest, GBASO Skatepark (Green Bay Action Sports Organization), is a 22,000-square-foot inclusive "no skater left behind" indoor space where folks of all ages on wheels without motors are welcome to practice and learn tricks: boards, bikes, inline skates, scooters. Walk in and rent a board and safety gear.
A day pass is just $15. A beginners area with male and female coaches will greet newbies and more seasoned skaters can practice on the great variety of ramps, rails, and bowls. Whether you've never been on a board before and are learning how to push off or are working on your powerslide, GBASO will welcome you into the fold. No one minded that I cheered from the sidelines.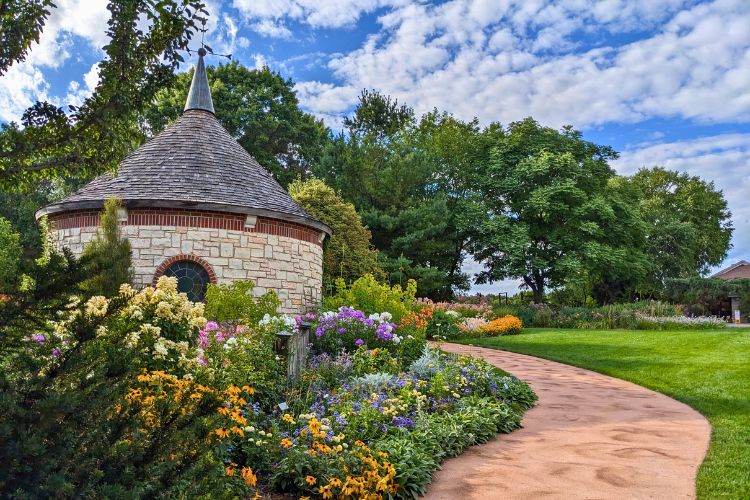 9. Green Bay Botanical Gardens
This Botanical Garden will spark your imagination and soothe your soul even if you're not a gardener. As I walked the quiet paths and observed the color explosion on either side of me, I couldn't help but stop for moments in awe of the spectacularly designed displays.
Packers Country
With the Green Bay Packers celebrating their 104th anniversary, the yellow and green team colors are everywhere, from football-shaped popcorn containers to banners hanging on backyard fences. The enthusiasm is palpable in a town that prides itself on having the only community-supported, publicly owned non-profit team with a record-breaking 13 world championships including four Lombardi trophies. Every game has been sold out since 1960. I was open to learning more than I had garnered on the sidelines of my family's undying loyalty to the NY Jets.
Buy your Packers tickets here.
10. Lambeau Field
Lambeau Field, America's second-largest football stadium, is where the action takes place. The stadium is named for legendary team founder Curly Lambeau, a local high school football player, who returned to Green Bay after WWI, packed fish and meat at a local factory (Packers, get it?), and went on to found, quarterback, and coach for the Packers until 1949.
Take one of the three stadium tours that are offered: Classic (one hour), Champion (one and a half hours) or Legendary (two hours). My choice was the Classic, which took me 24 feet below street level right up close to the field itself.
I walked through the tunnel, just like the Packers do for every home game, and even left my voice imprint in the tunnel like the tour guide prompted: "Go Packers, Go!" From the players' locker rooms all the way up to the millionaire's suites, I learned the history while glimpsing behind the scenes. I even got a tip from the tour guide on how to find game tickets. (Hint: the NFL ticket exchange)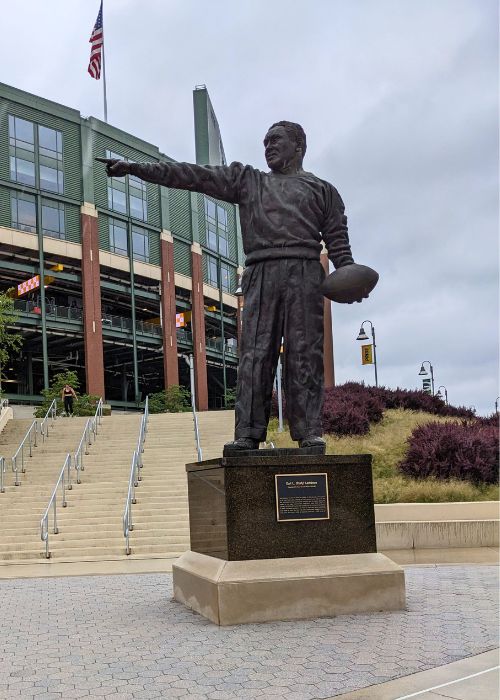 Green Bay Packers Hall of Fame
After touring the stadium, take a self-guided tour of the Hall of Fame, on the first and second floors of the stadium. Interactive exhibits will show how you measure up to the rigor of past and present Packers, learn the intricacies of weekly training camp, watch videos of famous plays, see media coverage from the team's beginnings to present day, and walk through a replica of the renowned coach Vince Lombardi's office. Even for a football novice, there was plenty to hold my interest.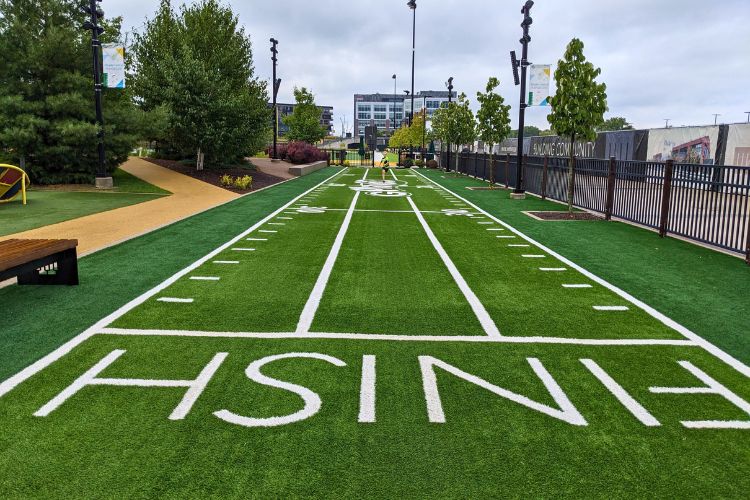 Titletown
Just a minute from Lambeau Field is Titletown, a 45-acre mixed-use development, named to honor the Packers' 13 titles. Titletown hosts a hotel, brewery, start-up businesses, a football-themed playground, free year-round events like winter skating and sledding, fitness classes, night markets and concerts. While it didn't convert me to a diehard fan, I appreciated the effort to unify the community and tourists under the Packers' banner.
Green Bay Travel Resources
Food & Drink
Activities
Football
Where to Stay
There are many chain hotels in Green Bat, but if you are traveling with the family, the best place to stay (if not the fanciest) is the Tundra Lodge, which has a three-story indoor waterpark with a lazy river. A large arcade with all the bells and whistles also features old-school Skee-Ball.
How to Get to Green Bay
Via Airport: The closest airport is Austin Straubel International Airport and it is ten minutes from Lambeau Field. It serves Atlanta, Chicago, Denver, Detroit, Ft. Meyers, Las Vegas,2goWienandmore Minneapolis, Orlando, and Phoenix airports. I flew from LaGuardia NYC to O'Hare, Chicago, and connected to Austin Straubel.
Train/Bus: Amtrak and Greyhound both have stops in Green Bay.
Car: From Chicago, IL to Green Bay, WI, it's about a three-hour drive. From Milwaukee, WI to Green Bay, WI it's about a two-hour drive.
Author Bio: Ellen Kahaner writes frequently about her travels for Goworldtravel.com
and will grab her backpack and go at the drop of a hat (or pen). She's published six books for young adults and children as well as many articles in magazines and newspapers on a wide range of topics.
Read More: