Marilau Ricaud greets my adult niece Kelly and me and invites us into her kitchen, just off a cobblestoned street in a sleepy neighborhood of San Miguel de Allende, Mexico.
We have signed up for a three-hour class with Marilau's Mexican Ancestry Cooking School to learn how to make tamales. We're also eager to know more about Mexican traditions and why these wrapped creations of wonder are such an important part of the culture, especially around the holidays.
For more than three decades, Marilau has taught people from around the globe how to create the traditional flavors of Mexico in San Miguel de Allende. One step inside her kitchen and I sense the love she has for her craft and her heritage.
A Day Without Chile
Copper pots, strings of chiles, and ceramic bowls claim every inch of wall space, from counter surface to ceiling, and the essence of fresh produce saturates the air. A plaque near the stove reads, "Un dia sin chile es como un dia sin sol." A day without chile is like a day without sun.
Familiar aromas and the tidy workspace take me back to the kitchen of my childhood home in a small western Kansas town. Here, my mom spent much of her day baking, frying, and canning. Even though there are differences between our two cultures, many things—family, cooking, home—are the same.
Marilau gestures to a pitcher and two ceramic brown cups and says to help ourselves to agua de jamaica (hibiscus tea) which tastes fruity with a kiss of cinnamon. She brushes away a strand of short salt-and-pepper hair with the back of her hand, gives a quick tug to straighten her apron, and in perfect English, announces, "Okay, let's get started."
Making Tamales Together
We jump right in and begin with the dough to make the tamales. Kelly and I take turns adding lard, ("always lard, never olive oil") salt, baking powder, corn flour and chicken broth into a Kitchen Aid mixer as Marilau lends a watchful eye.
"Tamales are basic to Mexican life," she says, as we manage the mixing. "People eat them for breakfast, lunch or dinner, every day."
She explains that in her culture, people eat tamales the most during Fiestas Padres in September, a celebration of Mexican independence, and the ten days before Christmas. Many families make tamales together as part of an annual tradition before the holiday season.
When it's time to squeeze the water from the husks, which have been soaking in cold water, Marilau demonstrates and says, "It's like doing laundry. You have to wring out the water."
Focusing on the Tamales
Soup is also on the menu today (prior to class, students select what they want to make) although Kelly and I both agree it's all about the tamales.
As we slice the ends from the zucchini, Marilau says, "Soup is easy. But be careful. The knives are sharp."
Kelly frantically takes notes to capture Marilau's every word. Truth be told, Kelly is the cook in the family. When we gather for dinner, my assignments are to bring the wine, set the table, and manage cleanup.
Occasionally, I get to mash potatoes. Still, I love being in the kitchen with my sister, niece, and great-niece, amidst the lovely ruckus that comes with preparing Christmas dinner.
And today, I want to absorb a fraction of Marilau's skill and every morsel of her stories.
Marilau: Entrepreneur and Instructor
This remarkable woman and entrepreneur has taught thousands of people since 1989, including chefs, people in the business of cooking, groups and families.
Most of her students are from the U.S. or Canada, but she has also instructed people from Japan, Korea, Australia, and New Zealand. She has even traveled to Dallas to teach a more extensive class.
"I want to communicate to the rest of the world that our culture and cuisine are ancient and unique," she says. "I want people to be able to get the flavor of Mexico in their own home. And to come away with a new appreciation of our culture."
All the Types of Chiles
Next, it's time to make two types of sauce: red and green. Marilau talks about various kinds of chiles: serrano, poblano, jalapeño, habanero, and points to them on a chart.
"You have to respect the flavor of the chile," she says. "Never make a sauce with two types of fresh chiles. For example, don't mix poblano and jalapeño."
For the green sauce, we chop and slice cilantro, tomatillos, serrano chiles, and onion, which we drop straight into the blender, then pour the mixture into a pan on the stove. We repeat the process for red sauce, using tomatoes in place of tomatillos.
"Okay, now here comes the important part," Marilau instructs.
Wrapping the Tamales
Marilau shows us how to wrap ingredients in the husk, using about a third of a cup of dough, followed by a small portion of chicken, which she cooked before we arrived, and sauce.
"Mexican culture is based on corn," she says. "It's not about the protein. You need to add a lot of dough and a small amount of chicken. People may not always have chicken but there is always corn."
Stuffing and swaddling these little beauties is not as easy as it sounds and requires another demonstration. Our patient teacher shows us again. "You must be gentle," she says, holding the tamale tenderly. Kelly gets the nod of approval, then looks at me and says, "Okay, Auntie. Your turn."
Between us, we wrap some two dozen tamales, which will steam for 45 minutes. More time is okay, but not less, Marilau advises. She suggests we take a break while the tamales steam.
If the Pots and Pans Could Talk
Kelly asks about the tools of the trade on the walls.
"Oh, if these walls could talk," Marilau answers with a chuckle. "And if the pots and pans could talk, we would really hear some stories!"
A couple of the pots are blackened on the bottom, she explains because her mother or grandmother cooked with them on an open fire. Her ancestors have also passed down cherished recipes, a love for Mexican cooking, and respect for the culture.
Power of the Tamale Taste
Marilau doesn't publish a cookbook because she says it's not about the recipes, but the technique. She shares a story that a couple of students had tears running down their cheeks when they had tasted what they made.
"They are people from this country who have moved away," Marilau adds, "but, they miss the flavor of food made by their grandmother, who has passed away, or an aunt who used to cook for them."
We could listen to her stories all day, but three hours have nearly evaporated and it's time to taste the fruits of our labor (well…the fruits of Kelly and Marilau's efforts, but I did stir the soup).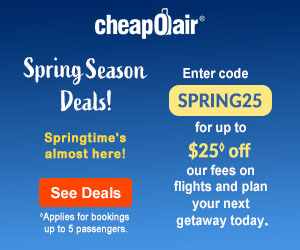 Sitting around the long wooden table and sharing a meal becomes my favorite part of the class, not because of the expectedly flavorful fare, but because of the chance to learn more about one another.
I ask what will be on the table—in addition to tamales—for her family's Christmas dinner.
"Turkey. But it's made the Mexican way," Marilau says, laughing. "With chiles!"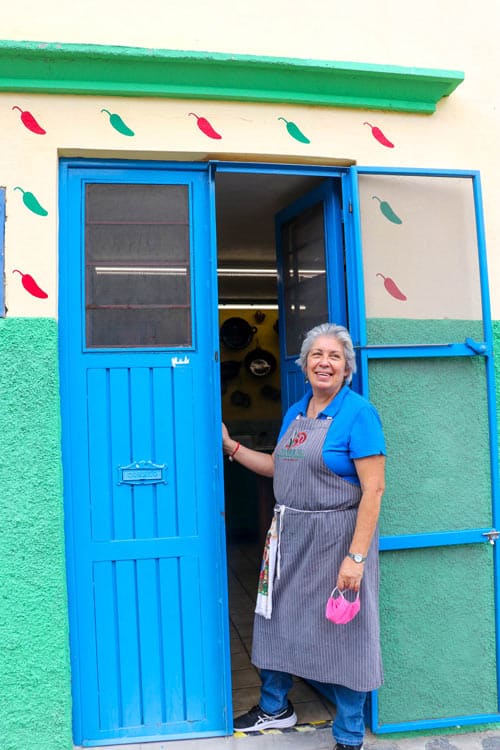 If You Go
Due to COVID-19 guidelines, Marilau holds classes only for family members or friends who know each other. To return to the U.S., travelers must provide a negative COVID test when leaving Mexico.
Visit Mexican Ancestry Cooking School to connect with Marilau. The price for a three-hour class is approximately US$ 130; Marilau accepts payment in Mexican pesos only, the day of the class.
San Miguel de Allende ranked number one on the 2021 Travel + Leisure World's Best Awards 2021 list of top cities overall.
For more information, log onto VisitMexico.
Book This Trip
Ready to plan a culinary adventure to Mexico? Start preparing with hotel and VRBO reservations, local restaurant reviews, insider tips on other fun sights to visit in San Miguel de Allende and more through TripAdvisor and Travelocity.
Find more unique activities, skip-the-line tickets and expert-led tours in San Miguel De Allende here. When you are ready to book, check out CheapOair for the ultimate flight promotions and car rental options.
Author Bio: Sherry Spitsnaugle is a Denver-based, award-winning travel writer, and a member of Society of American Travel Writers. This is her first assignment for GoWorldTravel.