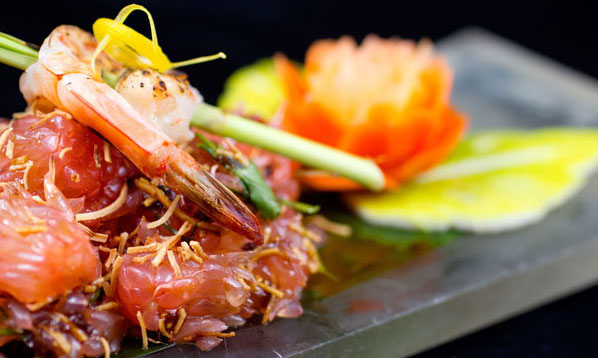 One of the many joys of travel is discovering new cuisine. It's even better when a new cuisine you've come to love becomes available in your own hometown.
Such is the case with Aloy Modern Thai in downtown Denver. Bangkok natives and sisters Bo Bean and Arisa Chanchokpong have brought their family's cooking traditions to Colorado, adding a very distinct Colorado twist that suits the new location perfectly.
Their mother, Kim, grew up as one of 10 children in Bangkok's Chinatown neighborhood. The family had a strong cooking tradition. When Kim and her daughters immigrated to the US in 2006, she brought that tradition with her. They opened their first restaurant in Boulder, Colorado (Aloy Thai Cuisine), featuring Kim's cherished and carefully guarded family recipes.
Now the sisters, along with their mother, who is the head chef, have opened Aloy Modern Thai. The restaurant offers that same authentic Thai cuisine to the Denver market, only with a hyper-local twist. Denver is well-known for its craft beer scene, and the boundary-pushing brewing community continues to grow bolstered by popular local support.
Bar manager Jordan Clark has capitalized on that craft brew tradition, bringing his finely honed expertise and training in Three Star Michelin Service to Aloy Modern Thai. He has trained his staff well, for they were able to offer pairing suggestions that suited each dish perfectly.
One of my favorite drinks was Copper Kettle Mexican Stout, a Denver-beer which was inspired by a 500-year-old Aztec recipe for Mexican hot chocolate. An unusual but tasty cocktail was the restaurant's Smokey Dreams, a mix of American whiskey, cocchi di torino, yellow chartreuse, leopold's three pins and walnut bitters. Others in our group liked the Kikushi Funaguchi Yello sake cocktail and the Schmitt Riesling Spatlese.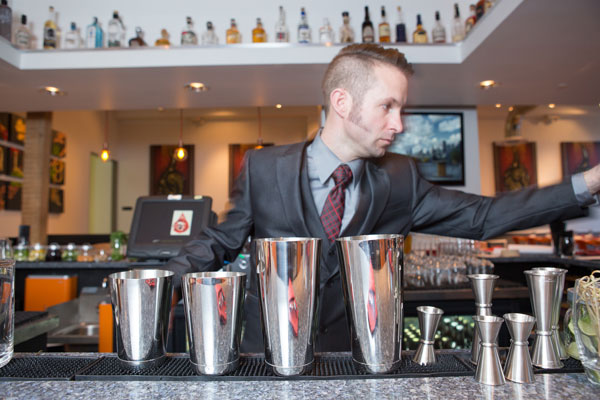 I found the drinks a perfect complement to some of the best Thai food I've ever had in the States – or maybe even in Thailand.
I could have had a second bowl of the Tom Kha soup, a delicious blend of chicken, herbs, coconut milk and chili oil, and the traditional Pad Thai was a refreshing take on the beloved dish.
Most surprising for me, though, was the Mussamun Rack of Lamb. I don't usually like lamb, but when my friend teased me to at least try the dish's mussamun sauce (a soft red curry sauce), I found myself wanting to eat the whole dish. The lamb and sweet potato dish is something I'll ask for next time I visit.
I may not get to Thailand this year, but I can certainly enjoy excellent Thai cooking right here in Colorado.
If You Go

Aloy Modern Thai
2134 Larimer Street
Denver,CO 80205
aloymodernthai.com/
Hours:
Sun-Thu 11am-10pm
Fri-Sat 11am- 11pm
Happy Hour Everyday 3-5pm
Brunch every weekend 11-3pm