Symi, Greece
As our boat docked in the deep-water port of Yialos, the morning sun rose over the rocky peaks lifting the mist to reveal pastel-colored homes dotting the craggy hillside.
Travel in Greece is full of unexpected pleasures, and today would be no exception.
Our adventure for the day was the Greek island of Symi in the Aegean Sea.
Gem-colored urns spilling bougainvillea lined the narrow cobblestone streets of the harbor. Locals were readying their working boats to head out for today's catch—sponges.
READ MORE: You don't want to miss these 15 Most Beautiful Islands In the World
The Sponge Industry in Symi
Shipbuilding and the sponge industry once drove this economy and Symi is famous for its sponge divers. Before the advent of diving equipment, men would free-dive naked more than 60 meters (196 feet) in the sea to harvest sponges by hand.
Only the largest sponges required extraction with a knife.
To reach the deepest depths, divers tied a 20-kilogram (44-pound) stone to their bodies to reach these treasures. Divers would work up and down via a line in the sea, using signals to communicate.
To earn a living, men would travel by boat to North Africa after Easter to sell their sponge crop. Ships would set sail with cured meats for the men to live on at while at sea.
The journey was long, with many not returning until November. One-fifth of them would not make it back.
Meet Mr. Dinos: Dinos Sponge Center
Fast forward to today and generations of sponge divers now dot the harbor with colorful shops, sharing the history of this way of life.
If you're fortunate, you'll learn from Dinos, a gregarious soul filled with knowledge and Greek hospitality.
At his sponge shop near the stone bridge (Dinos Sponge Center), you'll learn that there are over 2,000 species of sponges and how to properly clean them (soak in baking soda and water for a few minutes).
Sporting a nautical red-striped T-shirt and expressive gestures, Dinos carefully described that sponges are living organisms even after being plucked from the sea.
While most sponges are used for cosmetic purposes, elephant ear sponges had been valued for their medicinal ability to calm an asthma attack.
Our lesson taught us about the attributes of the best sponges. We had the opportunity to feel velvet and wool-like sponges in our hands. Dinos also highlighted the value of a natural sponge and demonstrated how white sponges are damaged during bleaching with potassium permanganate, reducing their durability.
After our training, Dino and his daughter helped the shoppers in the group pick out the best sponges to take home as gifts.
Beyond Sponges
Beyond shopping for sponges, Symi offers upscale shopping and seaside cafes where you can share a plate with a view of turquoise water.
You could also spend the day wandering tiny alleys observing the colorful neoclassical architecture with buildings dressed in shades of yellow, blue and orange.
It's also worth the trek up hundreds of stairs, 500 to be exact, that winds up the hillside for a view of the harbor.
Monastery of Archangel Michael
If you have time, the Monastery of Archangel Michael in Panormitis, on the southwestern side of Symi, features the largest baroque-style bell tower in the world.
The monastery attracts visitors from all over, mostly arriving via ferry from nearby Rhodes to pray to Archangel Michael. The seaside monastery also features two museums and a library with Byzantine manuscripts.
Meet the Locals in Symi, Greece
As we strolled along the harbor, we stumbled into a conversation with an elderly gentleman readying his boat to head out for the day. Animated and eager to share his insights on Symi, he also keenly inquired about the travels that brought us here.
While this conversation was emblematic of the kindness of the locals, it was also a reminder of you never know who you'll meet. It turns out our impromptu Symi ambassador was the mayor's father.
In the spirit of true Greek hospitality, we were invited for coffee at home with a local family. As you might imagine, the coffee was strong and viscous, but the homemade semolina-based dessert balanced the brew.
We discussed the issues that Symi faces, from economic challenges that lead many of the younger generations to leave Greece, to the boats of refugees that reach these islands' shores seeking a better life and the struggle to house them.
Faith and family bonds were evident throughout our evening chat. And it was clear that true love and respect for Symi kept this family grounded.
We traveled to Symi for its history and scenery. As with most travel experiences, you realize it's the people that make a place truly memorable.
Beneath the beauty, life is complex on this little island. However, it was the people that revealed the true beauty of Symi.
Getting to Yialos
Yialos can be reached via boat or a 1.5-hour ferry ride from Rhodes. There is no airport on the island. Panormitis is approximately a 1-hour picturesque drive from Symi. It can also be reached via boat tours from Yialos or a ferry from Rhodes.
Author bio: When not mentoring scientists, speaking at conferences or sunning herself at the beach, published author and photographer Julie D. Suman can be found traveling the world and capturing those moments through her lens. Follow her on Instagram @seebyjuliedee. (www.seebyjuliedee.com)
Read More: Top 10 Things to Do in Greece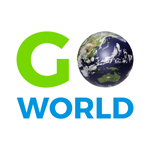 Latest posts by Go World Travel Magazine
(see all)