Three inhabited islands of the archipelago of Malta have supported civilization since 5900 B.C.
Located in the middle of the Mediterranean, south of Sicily, and north of Libya, many empires, among them – Phoenicians, Carthaginians, Greeks, Romans, Arabs, French, and the British, have claimed these lands.
Each has left indelible cultural, architectural, and political marks on the terrain and its people.
A web search of "Malta" bombards the seeker with an onslaught of World Heritage Sites, ancient temples, beaches for swimming and diving, walled cities, cathedrals with naves etched in gold, remnants of 150 years of British occupation, and spoken English to boot.
So many activities are crammed into such a small landmass that it makes a traveler's head spin. It's an escape to faraway places with strange-sounding names, like Willie Nelson's tune.
My husband and I joined the frenzy on a recent visit to Malta in October 2021, during 'the time of COVID,' starting with activities, billed as 'not to be missed.'
True, they are not to be missed, but I felt a lingering tug away from the bucket list.
At the UNESCO World Heritage Sites of Hagar Qim and Mingdra, where ancient free-standing temples date back to 3600 B.C., we marveled at the world's largest 20-ton megaliths, but I winced at the row of tourist buses waiting to unload the hordes.
Valletta
Across from the seaside port of entry, we took the elevator up to the cliff's mesa where flowering plants, tall palms, and comfortable benches in the High Barrakka Gardens offer a respite before entering the capital city of Valletta; but no time to relax, too much to see.
I politely pushed my way into a spot along the jammed stone retaining wall to gaze upon the beautiful Grand Harbor below.
The original 1566 city gate into the smallest national capital in the European Union opened onto pedestrian streets that swelled with crowds. Trendy shops, cafes, and restaurants, tucked into Neo-Classical and Baroque style buildings, bulged with tourists, eager to unleash their pent-up hunger for travel experiences.
Our mission in Valletta: to visit the ornately gilded St John's Co-Cathedral, #1 on the' not to be missed list.'
The chivalric Order of the Knights Hospitallers of St. John had founded and protected this city over 500 years ago, and the eight-pointed Maltese-Cross emblem flag, adopted here in 1126, waved in the breeze from every light post.
At the Cathedral, the line of tourists waiting for entry streamed out the door. With an admission fee of 15 euros, and a requirement to dig out my vaccination card, I simply mouthed, "No, I'm not doing this."
From that moment on, I threw the bucket list away and allowed the subtle secrets of Malta to sink in.
I strolled through centuries of quaint alleyways, studied clothing styles from laundry hanging outside terrace windows, and observed which shops the locals used.
My eyes, ears, and taste buds would do the exploring.
Daphne Caruana Galiza
As an alternative to the opulent Cathedral, we searched for the memorial to Maltese investigative journalist and anti-corruption activist, Daphne Caruana Galiza, who was assassinated by a car bomb on October 16, 2017.
At the Great Siege Monument, across from the Law Courts of Valletta, I spied her picture on a simple, commemorative altar.
Through her blog, Running Commentary, and extensive reporting in the Sunday Times of Malta, Daphne single-handedly exposed government corruption, money laundering schemes by organized crime, bribery of top officials, and the Panama Papers Scandal.
Every country has its dirty secrets. Daphne Galiza revealed many of Malta's by exposing unethical politicians.
Daily death threats, her house set on fire, and finally her murder silenced this brave woman's words and the truth. That same government declared a National Day of Mourning on the date of her funeral.
At a local bakery, we grabbed two, 'must-have' Maltese pastizzos, which turned out to be rich, flaky croissants filled with repulsive puréed peas. We shared the open space of St. George's Square with locals who munched on identical pastries.
They licked their lips with each bite and contentedly swooned as if these were the most delicious late morning snack. It has to be an acquired taste, I decided, like scotch, and it has to be British.
Mdina and Vittoriosa
Two ancient, pedestrian-only, walled neighborhoods across the harbor from Valletta captured the feeling of a virtual history lesson.
My favorite, Mdina, the old capital of Malta, today is a well-preserved, impeccably maintained medieval town with a thousand years of stories to tell but only 300 current residents.
Known as the 'Silent City,' I tried to imagine the chaos that intruded on its quiet winding alleys when film crews arrived to shoot scenes for The Game of Thrones, Gladiator, and Troy.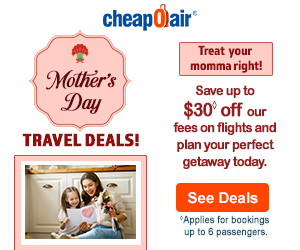 The other, Vittoriosa, one of the Three Cities enclosed within the largest walled fortification is much bigger than Mdina, older than Valletta, and served as the original location that the Knights of St. John selected to govern the island.
The city also overcame the attempted invasion of the Ottoman Turks in 1565 during the Great Siege of Malta.
In both of these neighborhoods, unique architectural enhancements to the drab limestone buildings made the doorways, windows, and balconies pop with color and imagination.
I couldn't believe how fascinated I became with the history behind elaborate door knockers, latticed half-gates, rounded window grills, and enclosed wooden balconies.
Wandering through each town's center, we found beautifully decorated narrow streets and architectural gems.
Door Knockers, Pregnant Window Grills and Maltese Gallarya (enclosed balconies)
Distinctive door knockers, called il-habbata in Maltese, remain an iconic feature of residential front doors.
Two identical door knockers, cast in bronze or brass, and positioned on opposite sides of colorfully painted, double wooden doors made each entryway a work of art.
The size of the knocker plus the elegant motifs of lion's heads, women, nautical themes, or family crests symbolizes the homeowner's social status and wealth.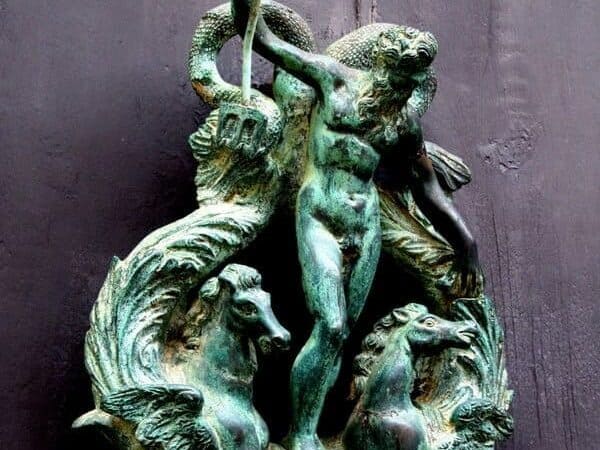 In front of each door, a latticed wrought-iron half-gate with intricate cut-out designs compliments the striking entrance.
This additional partial barrier allows the main door to remain open so light and cool breezes can flow through. In ancient times, these gates were installed to prevent goats from entering.
Milkmen of yore used to meander through the alleys with their herd of goats, milking one on the spot to fill the order of the home's mistress.
The architectural addition of an enclosed, wooden second-floor balcony with either glass or mesh panes and fronting the street is considered a national symbol of Malta.
The gallarya, which evolved during the occupation by the Arabs, had been introduced to provide Muslim women discretion when sitting on the terrace, without being viewed by passersby.
Now this architecturally rich adornment remains a 'must have' for any homeowner.
Second-floor full-length windows with bulging curved wrought-iron grills mounted to protect the openings are known as 'pregnant' guards. There are '9-month, 6-month, even 'ready to have twins' grills depending on the degree of bulge at the bottom of the rounded area.
Ancient invaders used to hide beneath open windows and grab the feet of residents who stood in the openings, and drag the victims off to use them as slaves.
The grills provided protection for residents from this fate and later became a regular window security feature.
A Dghaysa Boat Ride
I longed to do one more thing before leaving Malta. We had circumvented the Grand Harbor for days but had not boated across it. As if the Gods were listening, as we exited Vittoriosa at the waterfront, a captain and his traditional water-taxi seemed to be waiting for us.
Originating in the 17th Century, this type of boat, called a dghaysa in Maltese and cousin to the Venetian gondola has traded in oars for a small outboard motor.
But no matter, the thrill of seeing Valletta from the Grand Harbor, of passing by the ancient towns we had visited, of waving to boaters moored in the marina, with a brisk Mediterranean breeze blowing through my hair, I loved it.
Salisbury English Pub
On our last evening, the hotel's concierge advised, "You must have dinner on the waterfront." We passed a quaint and cozy English Pub just one block away but continued walking down to the harbor.
There, every restaurant was noisy and crowded with half-hour wait times. We headed back up the hill to the Salisbury Pub, a friendly place, filling up with locals.
A plate of crispy fish n' chips, a pint of Maltese craft beer, and laughter coming from the booths brought back comfortable memories of pubbing in London and relief that we had rejected one last 'must do' in Malta. 
Book This Trip
Start planning your unique vacation to Malta today. Get prepared with knowledge on how to get around, hotel and VRBO options, local restaurant reviews and more through TripAdvisor and Travelocity.
Plan more unique fun by book activities in Malta, expert-led tours and skip-the-line tickets through GetYourGuide. Find more information and book your dates in advance here.
Read about other exciting destinations in our articles below:
Author Bio: Carol L. Bowman