Native American history, healing waters and show biz are ingredients for an intriguing story about Truth or Consequences. A unique town in the American Southwest. Located along the banks of the Rio Grande in the high desert of southern New Mexico, it's a magnet for retirees.
This is mainly due to its dry, sunny climate and livability factors. Its 6,000 or so residents appreciate the community's slower pace of life and rural feel and are proud of its heritage.
A Unique History For a Unique Town
Truth or Consequences, which was originally called Hot Springs, has a colorful past that can be traced to prehistoric peoples. They came to the area and built early pit houses and pueblo-like dwellings along the canyons emptying into the river.
Best Tips & Tools to Plan Your Trip
For hundreds of years, Native Americans met at the hot mineral springs that flowed from the ground where the town is now located. They bathed, socialized and cared for their wounds and ailments, discovering that the waters had inherent healing properties.
It is believed that the famous Apache warrior, Geronimo, soaked in these springs. In the late 16th century, the Spanish arrived. In time, white settlers began moving in to ranch and mine.
Game Show Connection
Hot Springs underwent a name change with the help of Hollywood. Ralph Edwards, host of the popular radio and later, T.V. show, "Truth or Consequences," made an announcement in 1949 that he was seeking a U.S. city to rename itself in honor of the program's 10th anniversary.
The idea was meant to be a stunt to commemorate this occasion. Edwards promised that the milestone segment would be broadcast from the chosen town. Also, the national press corps would cover the name change, thus giving the city nationwide publicity.
Hot Springs, New Mexico
Several towns sent letters indicating their desire to participate; the most interesting one came from Hot Springs, New Mexico. Leaders of the community saw the opportunity as a chance to advertise their city and its resources free of charge. Better still, it would help to set the town apart from others with the same name and thus minimize confusion.
The show's producer, Ed Bailey, traveled to Hot Springs and interviewed the people and elected officials. New Mexico State Senator Burton Roach put his two cents in.
He told Bailey and Edwards that the town centered around the hot mineral baths, which benefitted thousands of sufferers from rheumatism and arthritis. Further, he explained, how the waters helped rehab kids with disabilities from all over the state at the local Carrie Tingley orthopedic hospital.
Truth or Consequences is Born
The final decision was left to the residents of Hot Springs. They subsequently voted on the name change on March 31, 1950. The next day, which was ironically April Fool's Day, the first Truth or Consequences Fiesta was staged in town. The radio show was broadcast over NBC to the entire country.
A large parade was held and Edwards was front and center of all the festivities. This was the beginning of the special relationship between a man and a town. Even though the agreement was only supposed to be for one year, Edwards faithfully made the trip each year for the next fifty. Always at Fiesta time.
Today, Truth or Consequences, or T or C as it is commonly referred to by those in the know, continues to celebrate the occasion. There is the Ralph Edwards Appreciation Dinner, Miss Fiesta contest, golf tournament and other activities.
This all leads up to the parade, show and rodeo that marks the name and the changes that came to the town through the friendship of Ralph Edwards.
Explore Geronimo Springs Museum
Visitors to T or C can learn all about the city's rich history at the Geronimo Springs Museum. Highlights include examples of Native American pottery, a life-size wax statue of Geronimo, mammoth and mastodon skulls found in the area and a replication of a complete ranch setting.
Also, an authentic miner's log cabin and Hispanic Heritage displays. Plus, of course, the Ralph Edwards Room. This is full of photos and memorabilia dedicated to the man, his show and the story of the name change.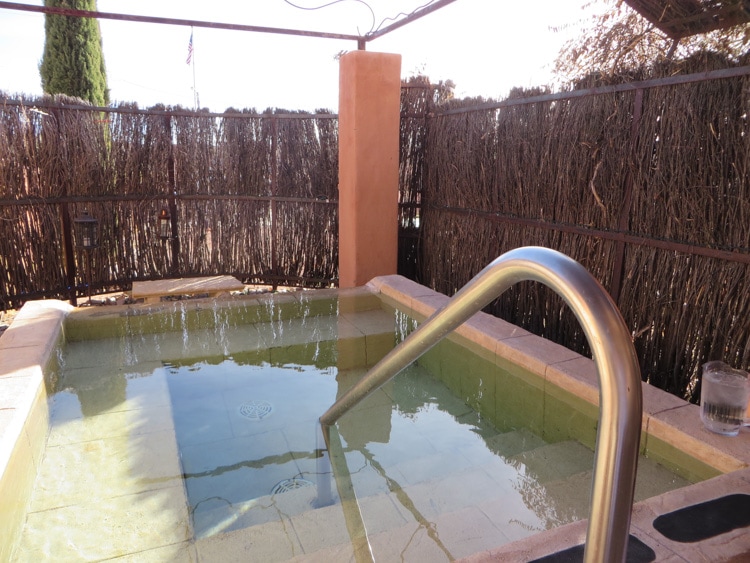 Las Palomas Plaza and the 'Cure'
Next to the museum is Las Palomas Plaza, the site of the original hot mineral springs where the Apache bathed. Hot mineral water flows directly from underground, cascading down artist-sculpted ceramic mountains and flowing along canals and benches.
The water is geothermally heated with temps ranging from 95- 117 degrees Fahrenheit. Surprisingly there is no unpleasant odor or taste. Its high mineral content is said to have great restorative and therapeutic properties. This is what spurred the creation of the town's bathhouse scene.
By the 1930s and 40s, T or C was known as a healing center. People came in droves to take the waters for the "cure." The "21-day soak" regimen was particularly popular. It involved soaking once daily for 21 days at around the same time each day, followed by a rest period.
Soak to Your Heart's Content
Today, there are nearly a dozen bathhouses offering private soaking tubs or natural pebble bottom pools. Some allow day use, while others reserve their mineral waters for their overnight guests. Several of them offer spa treatments, too, such as massage, reflexology, Reiki and more.
Most of the places have been restored in quaint and eye-catching styles. There's scenic Riverbend Hot Springs, for example, where you'll soak with a view on the banks of the Rio Grande. Blackstone is a resort created inside a 1930s restored motor court. It has indoor and outdoor communal tubs and a hot springs steam room with massaging waterfall. Artsy Fire Water Lodge is also a restored vintage motor court.
Pelican Spa, is a boutique hotel and spa featuring Japanese-style indoor tubs. Historic Charles Motel, boasting original medical-style bathhouse and rooftop tubs. La Paloma Too, which has the oldest baths in town. And the no-frills, rustic Indian Springs.
In a class itself is the upscale Sierra Grande Lodge & Spa. It's an iconic hotel built in 1929 and now under the ownership of mogul Ted Turner. The property is a lovely sanctuary for body, mind and spirit, offering an array of holistic spa treatments. There are both indoor and outdoor private mineral bath facilities. Rooms are tastefully decorated with furnishings that reflect the distinctive qualities of this diverse region.
Shop for Art and Antiques
Although T or C is a small town, with a population under 7,000, its quirky vibe attracts curious visitors from around the country. It's a place where folks can recapture the feeling of bygone days and step back in time.
Downtown is dotted with historic buildings dating back to the 1920s. Many are on the State and National Historical Registry. These remain the same as they were when the town was a thriving health mecca.
Several artists make their home in T or C and their work is on display at several eclectic galleries. And if you're into retro and antiques, you'll be in seventh heaven with all the vintage and secondhand stores that are chock-full of treasures from eras past.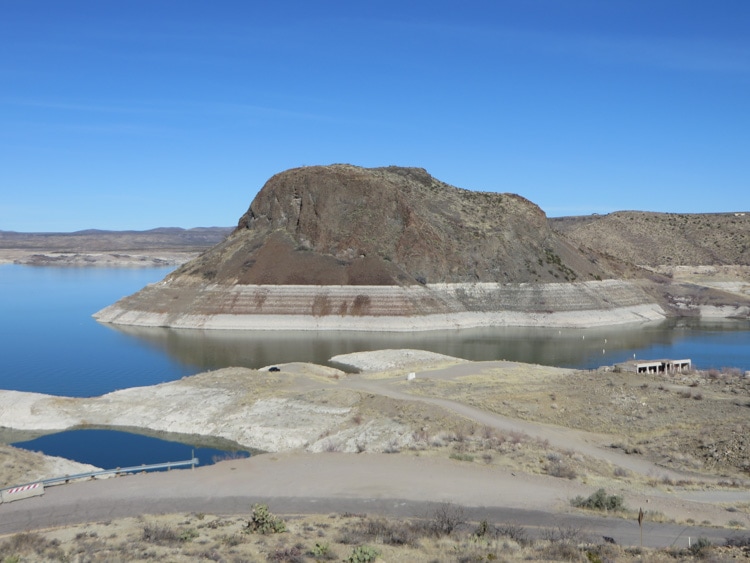 Outdoor Activities Abound
Outdoor lovers will appreciate the 350 days of sunshine and mild temps that make the area a great escape from the cold weather of the northern climes. There are plenty of recreation options, including golf, swimming, hiking and boating. Nearby, Elephant Butte Dam and Lake is the state's largest and most popular state park.
The lake takes its name from a rocky island northeast of the dam. It bears an uncanny resemblance to an enormous elephant head and torso rising from the water. The dam, which was completed in 1916, was once the largest of its kind in the country.
For information about Truth or Consequences and the surrounding area: www.sierracountynewmexico.info
Author Bio: Debbie Stone is an established travel writer and columnist, who crosses the globe in search of unique destinations and experiences to share with her readers and listeners. She's an avid explorer who welcomes new opportunities to increase awareness and enthusiasm for places, culture, food, history, nature, outdoor adventure, wellness and more. Her travels have taken her to nearly 100 countries spanning all seven continents, and her stories appear in numerous print and digital publications.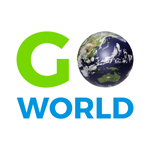 Latest posts by Go World Travel Magazine
(see all)