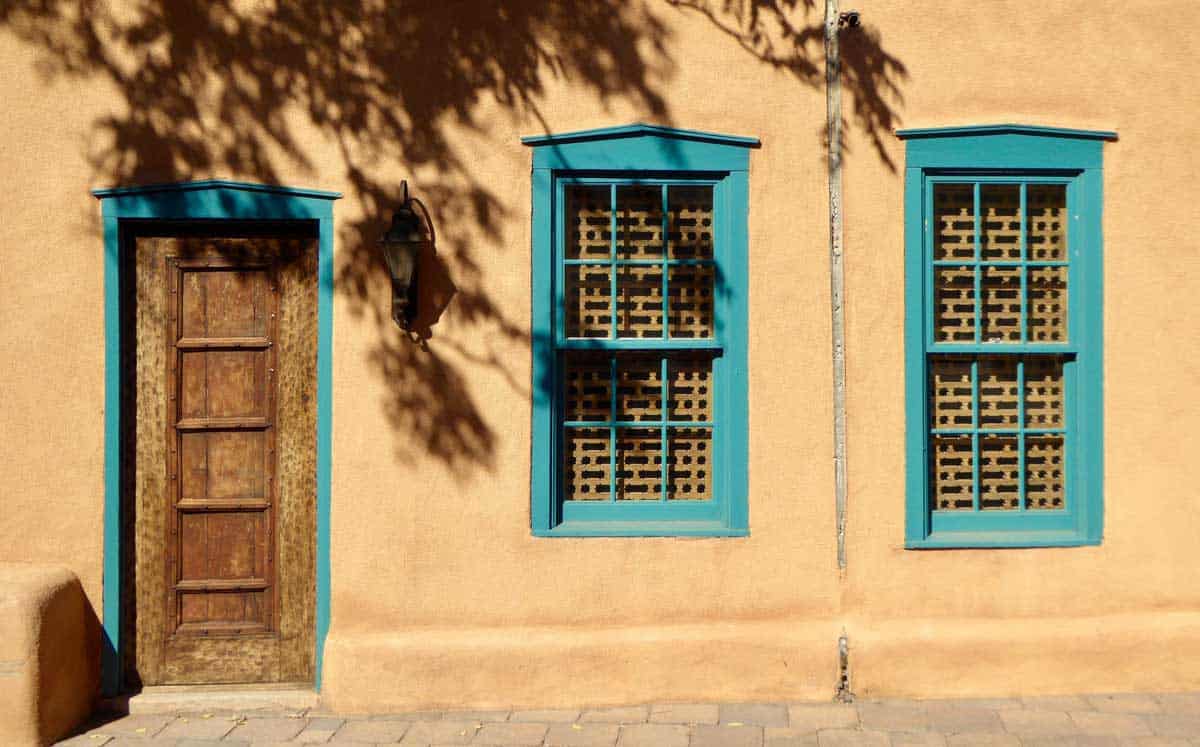 Santa Fe, New Mexico has always marched to its own drum. From the town's architecture to its art to its 400-year-old history, everything about Santa Fe is unique.
The "City Different" – as the New Mexico Capital is known – is well worth exploring. It enjoys more than 300 days of sunshine a year and is set at 7,000 feet surrounded by gorgeous mountain views.
A blend of Native American, Spanish and Anglo cultures, Santa Fe has its own style and cultural history. While there is more than enough to keep any visitor busy, we've collected our top 10 favorite things to do in Santa Fe.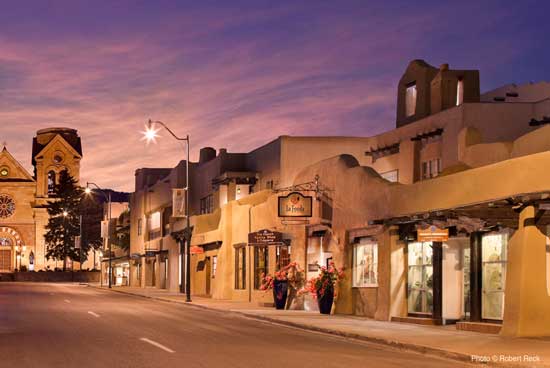 Where to Stay in Santa Fe

La Fonda on the Plaza is a historic hotel is located right in the heart of Santa Fe on the town's plaza, so it's the perfect base for your stay. A beautiful example of Pueblo Revival architecture, the landmark hotel has been a favorite for many early-20th-century writers, artists and dignitaries.
La Fonda on the Plaza has been beautifully renovated and every room is different, with hand-crafted fixtures, art pieces and locally-painted headboards.
The art collection at La Fonda alone is as comprehensive as at many museums. If you can't stay at La Fonda, at least stop in for a scrumptious meal at La Plazuela or listen to a local band at La Fiesta Lounge.
Where to Eat in Santa Fe

In Santa Fe, good food is a passion. There are more than 250 restaurants in this town of 68k, and chances are you'll find cuisine that will make you want to come back again and again. New Mexican cuisine is different from anywhere else in the world, as its draws on Native American, Mexican and Anglo traditions.
Chili reigns supreme in New Mexico, and there are many different varieties. Your waiter is likely to ask you "Red, green or Christmas?" when it comes to your chili. Try "Christmas" if you'd like to sample both red and green.
Because New Mexico doesn't have humidity or mosquitos, patio dining is popular. Some of our favorite places to eat or drink?
Go for drinks at sunset at the Bell Tower at La Fonda on the Plaza, have breakfast at The Pantry, lunch at The Compound on Canyon Road and dinner at The Shed. But don't just take our word – go explore for yourself. In this food lover's town, it's easy to find a good meal.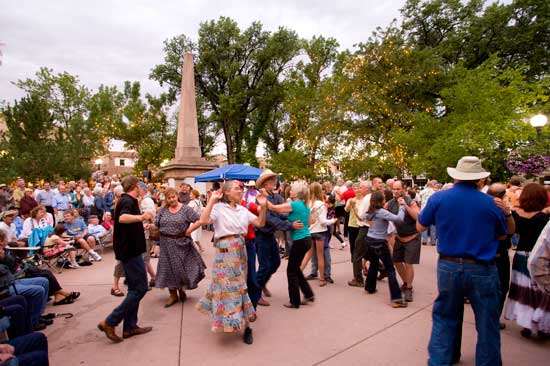 Take a Stroll through the Plaza

The Plaza has been the heart of Santa Fe for more than 400 years. Established back in 1610 as a fort, it had a defensive wall that surrounded the governor's house, a prison and many houses.
Today, the plaza is surrounded by vibrant restaurants, shops, museums and hotels. There's often something going on in the Plaza, from festivals to the Native American Art Market held each day at the Palace of the Governors. The plaza is also a great place to sit, relax and people watch.
Visit the Museums in Santa Fe

Santa Fe is blessed with 14 major museums. The New Mexico History Museum near the Plaza does a fantastic job of covering the state's prehistory to today, while the nearby Palace of the Governors, the oldest continuously occupied government building in the country has collections, exhibitions and artifacts.
Just a short drive from downtown is Museum Hill, home to several world-class museums and some of the top collections of Native American art and artifacts.
Make a day of it and explore the Museum of Indian Arts & Culture, the Wheelwright Museum of the American Indian, the Museum of Spanish Colonial Art and the Museum of International Folk Art.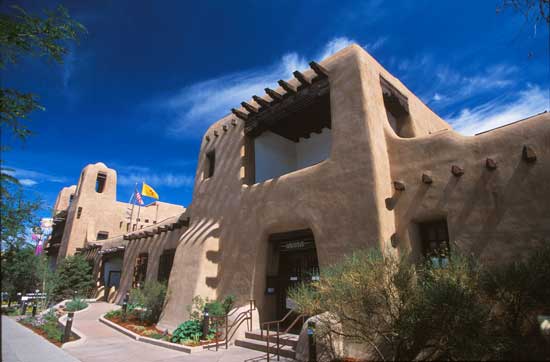 Shop for Art on Canyon Road

Art is a huge part of life in Santa Fe and it is everywhere, from tiny galleries tucked alongside streets to Canyon Road, which is a destination in itself. For decades, artists have been drawn to Santa Fe. Some say it's the region's pure light; others say it's the clear air.
Whatever it is that encourages creativity, it must work. If you'd like to tap into your own creative juices, take one of the 300 art classes on offer or visit a local art studio to watch the artist work.
Plan to spend at least half a day at Canyon Road, which is an art lover's mecca. The blocks-long street is home to hundreds of top galleries. Art buyers come from all over the world to purchase art that can run into the thousands – and even more. But don't let that sticker shock scare you off. Take time to browse and you'll find art in all price ranges.
Take a Walking Tour

Once called the "Dancing Ground of the Sun" by early Native Americans, Santa Fe looks like no other city in the world. Take time to wander its streets and soak in the architecture. This is a town where art and expression are revered, and that carries over into local homes.
Just walking the streets is an art experience in itself, since the eclectic nature of Santa Fe provides eye candy around every corner. The city sits at 7,000 feet above sea level, and just beyond the city, the Rocky Mountains provide their own natural beauty.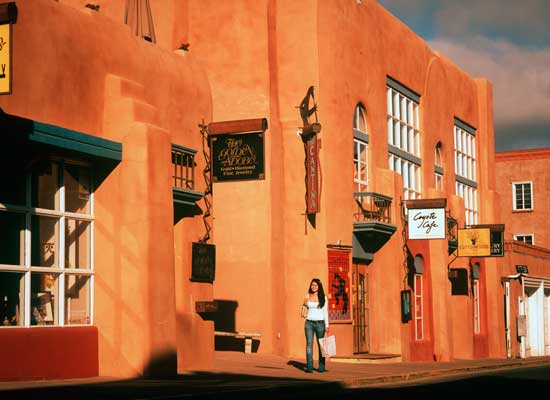 Go Shopping in Santa Fe

No matter what your taste, you're likely to find something perfect to take home. You might find too much, in fact. From local street vendors selling from simple tables to art markets and high-end stores, shopping in Santa Fe is a popular pastime. You won't find many big chain stores here, so shopping is a unique experience. Independent boutiques and shops thrive.
The daily Native American market in front of the Palace of the Governor's is one of the best places to find something small and unique to take home. Local Native American artists sell their hand-made jewelry and art pieces and prices are often quite reasonable.
Talk to the Locals
People here are open and warm. Ask them about their own Santa Fe experience. Chances are, they have a good story that they're happy to tell. Many of them will have a favorite restaurant, music venue or hike that they're willing to share with you. If you're lucky, you might be in Santa Fe for one of its 40 unique festivals.
The week after Labor Day, for example, Santa Feans annually purge themselves of their worries with the public burning of Zozobra (Old Man Gloom). Zozobra is a 50-foot marionette that moans and thrashes while the locals happily envision their troubles going up in flames with him.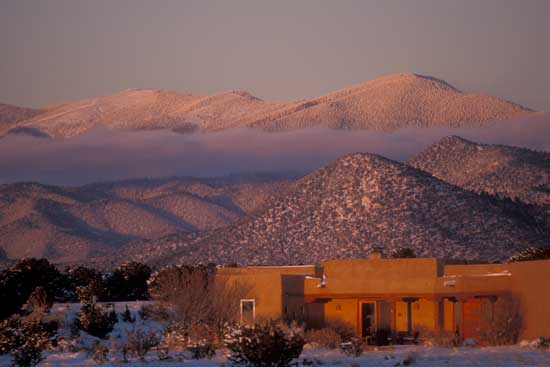 Take a Hike near Santa Fe

Get outside and enjoy Mother Nature. There are many good hikes to choose from just a few minutes' drive from Santa Fe. The walking trails at the Nature Conservancy's Santa Fe Canyon Preserve are a favorite with birders. Those seeking a bigger challenge can head to the Sangre de Cristo Mountains to hike the Dale Ball trail system or Atalaya Mountain, a seven-mile-round-trip trek that offers some beautiful views.
Relax at a Spa in Santa Fe

Just like everything else in Santa Fe, the spa experience here is influenced by a blend of cultures. Enjoy treatments from Native American to Japanese to Indonesian influences at one of the city's many spas and resorts.
One of our favorites is Ten Thousand Waves, a Japanese-inspired spa in Santa Fe where you can ease away your worries in their natural healing hot springs.
If You Go

Santa Fe Tourism
santafe.org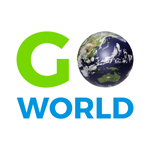 Latest posts by Go World Travel Magazine
(see all)