When my boyfriend, Ron, and I visit Sheldon National Wildlife Refuge – one of the most remote parks in the United States – to observe wildlife, I can't help but question our reasoning. We find immense tabletop rock formations, narrow canyons, dry lake beds, primitive camping, and next to no one and nothing.
Located in the Northwestern corner of Nevada by the Oregon border, the park appears lunar and sterile, yet conceals many surprises: bubbling freshwater springs, reservoirs humming with songbirds and waterfowl, and breathtaking big game herds. Its treasures are many, but require a discerning gaze.
Day One:
Like so many high desert landscapes, signs of life are easily overlooked in the Sheldon National Wildlife Refuge. After a five-and-a-half-hour drive from Reno, Nevada, I have missed just about every single one.
The place is bleak, arid and meager. I can't imagine how anything might survive here except range cattle and horseflies. What should be God's country looks more like a godforsaken country, making it ironic that my boyfriend, Ron, and I are here to observe wildlife.
In fact, between 15,000 and 20,000 visitors from all over the world flock to the refuge annually. Why? To find this mythic wildlife while hunting, fishing, birdwatching, and scouting. Maybe I need to get my eyes checked.
"We may have trouble with rabbits from here on out," Ron says, as we drive towards Fish Springs, our campsite for the night.
Trouble with rabbits?
Suddenly, I make out a flicker of motion, then another, and another, backlighted by crepuscular day-glow. Soon, the headlights of our Ford F-250 shine light on jackrabbits and pygmy rabbits launching headlong towards our vehicle. Ron carefully maneuvers through them, but there are so many. Every corner we turn reveals ten, 15, and then 20.
"Oh no!" I reflexively exclaim, hands half covering my mouth and eyes. "Don't do it! Don't run out!"
Ron's driving remains skillfully meticulous and, sometimes, downright miraculous. We've landed in an all-terrain mashup of the arcade game, Crossy Road, yet only three unfortunates perish.
Day 2:
We move north from Fish Springs to Catnip Reservoir to make camp, and the ample water supply means a distinct surge in vegetation and observable wildlife. Marshy lakes, like Catnip, provide seasonal fishing for two species of native chub and non-native Lahontan cutthroat trout. A hunt-free zone for water fowl, the reservoir hums with the chatter of coots, mallards, and Canada geese.
In the sweltering afternoon heat, I seek shade to read up on the refuge and its best wildlife viewing spots. Dedicated in 1931 to protect and promote pronghorn populations, it sits atop 900 square miles of rugged terrain complemented by a challenging high desert climate and some of the most pristine sagebrush-steppe ecosystems in the Great Basin. Although water sources are scarce, with annual rainfall measuring a handful of inches, reservoirs, tiny creeks, and hidden springs support over 270 species: pygmy rabbits, western rattle snakes, greater sage-grouse, California bighorn sheep, and pronghorn antelope, to name a few.
Swooping songbirds favor the evening for impressive feats of flight in pursuit of whiskery caddis flies. Birds of prey and bats whisper by in the first glimmers of moonshine. The surrounding mountains cradle smoldering desert sunrises and sunsets. South of the reservoir, Catnip Mountain looms 7,290 feet and boasts some of the best big game hunting in the area. At this point, between the rabbits and birds, I've seen a few of the refuge's residents, but I've yet to be convinced about the rest.
Day 3:
Ron slams on the brakes and unceremoniously slaps the truck into park, mumbling under his breath, "I can't believe we've found them."
We've stopped in the middle of the road in mid-afternoon, but we have yet to see another car. Safe to say, no traffic jam forms. Ron fumbles for his binoculars and jumps out of the truck bidding me follow.
"There are at least 50 of them, no maybe 60 or a hundred, or hold on, let me count," Ron says. He's whispering digits now, peering off across distant oceans of sage and nut grass punctuated by dusty alkali, like desiccated sea foam. The air is dry and heavy with the musk of co-mingled sage perfume and powdered dust.
A slight breeze lilts across the lonely plains, the only audible feature for miles. I'm squinting, and all I can see are faint smatterings of brown across the greener parts of the pastel prairie.
"Take a look at them," he says. "There are at least 200, but I've lost count."
Grabbing the binoculars, I adjust the focus toward smudgy dark green lines. There they are! Hundreds of them. A glorious grouping of pronghorns grazing the muddy memory of Swan Lake Reservoir for yellow primrose and black-emerald grasses.
Thanks to Ron's fine-tuned gaze as a seasoned bowhunter, our journey takes on a surreal "Out of Africa" quality as time and again he pulls over to point out tiny blips on the expansive amber, taupe and sienna landscape: herds of feral burros, wild horses, mule deer, and countless antelope.
A few miles down the road from our first look at pronghorns, near the marshy remnants of Hobble Reservoir, we see the incomparable image of a tan, white, and black mass of about twenty bodies running in synch at breakneck speed. The sight is exhilarating, electric. In this moment, I realize an adventure to Nevada's Serengeti yields many hidden treasures for those willing to take a deeper look.
If You Go:
Boating, camping, fishing, hiking, horseback riding, hunting, rock hounding, exploring prehistoric/historic sites, photography, opal mining, swimming, and wildlife observation are among the many recreational activities the refuge offers. Bring binoculars or a spotting scope, hiking boots, off-road capable vehicles, food and water, sunscreen, insect repellant, first aid supplies, camping gear, and layers of clothing. Temperatures can fluctuate sharply depending on the day and season. Photographers should bring a tripod, extra SD cards, and fully charged batteries. There is no cellphone service here, so plan accordingly.
Sheldon National Wildlife Refuge is accessible via Highway 140 north from Winnemucca, Nevada, or I-395 north from Reno, Nevada. Come prepared to camp at one of the designated sites and pack out your garbage. For more information: https://www.fws.gov/refuge/sheldon/.
Author Bio: Engrid Barnett a musician, geographer, writer, and photographer with a serious passion for travel. She lives in what some might call the "Wild West," complete with Cowboy Poetry contests, cattle roundups, shoot outs, rodeos, and ghost towns. She has also found the West to be a great place for hiking, off-roading, rock crawling, photography, wildlife observation, zip lining and a million other adventures. To keep up on her adventures past and present, visit her blog: www.westerngirltravel.com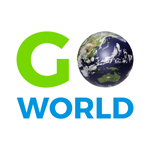 Latest posts by Go World Travel Magazine
(see all)