With limestone cliffs rising out of the ocean and beautiful picturesque white sand beaches, surrounded by jungle and mountains, Railay is as stunning as it is surreal and is an often overlooked gem.
For most travellers, Railay is either a small part of their guided tour or a nice single day break from Ao Nang. Yet there is so much more to this idyllic corner of Thailand that deserves more time to be fully appreciated. Railay is meant to be savoured and enjoyed, not rushed.
Best Tips & Tools to Plan Your Trip
While small, it is well worth spending a couple of days here.
I was fortunate enough to find work in Railay and for seven months I called this beautiful part of the world home.
Down to Earth
Unlike its nearby neighbour Ao Nang, Railay hasn't been as commercialized. This is in sheer part due to its small size and location. There are no big western food chains nor a 7-11. All of the shops and restaurants are in part local owned and this gives Railay a sense of tropical remoteness.
There are no cars and very few bikes, it is far quieter and less hectic than the mainland. This in itself should attract the weary traveller as it's the perfect spot to relax and enjoy being away from the hustle and bustle of Ao Nang and Krabi town.
However, the sense of tropical remoteness does come at tropical remoteness prices. The restaurants and shops are more expensive than on the mainland. The reason being that everything has to be brought across on the Long tail boats and this adds extra cost.
Despite this, Railay is only a 15 minute boat ride from Ao Nang so one can easily stock up on supplies.
My parents were avid backpackers back in the 90s and 2000s and I grew up on stories from my them about the tropical isolation and simplistic beauty of this part of the world. While not completely the same, coming to Railay gave me an insight into this era of Thailand that my parents experienced.
I found a tropical remoteness with such beauty, invoking feelings of peace and serenity, something that is hard to find in our fast paced world.
A Relaxing Day
Railay is a place to relax. Go to Phra Nang beach and explore the caves on its eastern edge. Savour the sun and go for a swim in a sea which is warm enough to invoke a feeling of being in a giant open air bath. Find some shade under the protruding limestone cliffs and watch the rock climbers make their way up their runs.
Head over to walking street on Railay's west side for some food. There is a wide selection of places to try, offering Thai, western and Indian food.  A walk to West beach will give you the opportunity to witness a sunset that will live long in the memory.
Watching the sun set over the Andaman Sea and witnessing the shades of red that are cast over the surfaces of the limestone cliffs that surround the beach is a sight to behold.
I spent many a lazy day following this formula, just be aware of the troublesome monkeys that prowl some of Railay's small lanes. They like plastic bags which they believe to be full of food. They aren't dangerous just cheeky and seem to take pleasure in parting visitors from their takeaway food. They got me a few times and I still haven't forgiven them.
The Climbing
Railay is world famous for its rock climbing for which there are numerous different places to test one's climbing abilities. Phra Nang and east side have climbs for both experienced climbers and beginners alike. The more adventurous should head to Tonsai for multi pitches and more technical climbs.
I had never rock climbed before I arrived In Railay and had an intense fear of heights. At the insistence of my experienced rock climbing girlfriend and a friend from New Zealand, I agreed to do it.
It was terrifying at first and it quickly became one of the best experiences of my entire trip. I'm now hooked on it and cannot wait for the next climbing challenge.
During my time in Railay, I got to know many of the instructors for Tex Rock climbing shop and I cannot recommend them enough. They speak very good English and are incredibly friendly as most Thai's are. They are brilliant guides and will give you plenty of advice.
There are many climbing shops scattered across Railay who offer half-day and full day tours as well as multiple day courses for those wanting to increase their rock climbing skills and learn the intricacies.
It is an unforgettable experience that I would highly recommend.
The Viewpoint, Lagoon and Bat Cave
The first of these three locations are often advertised as a hike and this isn't necessarily accurate, it's a climb. On the way to Phra Nang beach there is a sign labelled Viewpoint and lagoon. Follow the rope up and begin the accent up the mountain. This part of the climb is the easiest in comparison to what awaits.
Once you reach the top, a small walk through the jungle will lead you to the viewpoint. A scenic look out which gives a picture perfect view over of Railay west and east, as well as the mountains that overlook Railay and separates it from the mainland.
Heading back through the jungle you'll find the beginning of the decent down to the lagoon. While starting as a relatively steep slope, it will soon become an exercise in free climbing as you'll scale down the rock face. There are ropes but they act more as a guide and can be quite muddy so exercise caution on you way down.
While slightly terrifying, the reward is well worth it. (Once again speaking as someone with a fear of heights).
Once you are down the narrowness of the canyon you have just negotiated descending, it opens up and the cliffs wrap themselves in a circular ridge around a body of water. This place is film worthy and would fit right into a scene out of Tomb Raider or other tropical adventure movie. It is an awe-inspiring sight and only available to those who are brave enough to attempt the climb.
Be advised the climb is muddy so I wouldn't recommend wearing your best clothes or shoes. Might go without saying but don't wear anything white, I've seen too many people set off in pristine white tops return looking like they had been at the bottom of a Rugby ruck.
Also the lagoon is best experienced at high tide, this way you can actually swim from one side to the other and get a truly immersive experience. So do check the times a day before you plan to attempt this activity.
Bat Cave is less challenging and provides access to one of Railay's best viewpoints.
Located on the Western edge of Phra Nang Beach, this cave is massive and visible from the beach, however the path leading to it can be slightly difficult to find. Proceed to the very end of the beach and make a right, duck under the tree branches and a well walked path will appear, follow that to the entrance.
Climbing up into the cave is relatively easy, however a flashlight or head torch will come in very handy. There are openings in the cave that afford scenic views of Phra Nang beach and a climb to the top of the cave will reward you with a beautiful overlook of West beach. Both viewpoints are amazing photo opportunities.
Nightlife
Walking street is home to quite a few different bars, some of which offer live music on certain nights. I would recommend Skunk bar in this regard but there are plenty to choose from. The night life does have a bedtime however and most places on west side close around 11:30pm. So for those wanting a longer night out are advised to head to East Railay where the bars are open much later and each offers a different vibe.
Start your evening at Why Not Bar with a few chill cocktails, head down to the Last Bar for a dance and then make your way to Junction Bar, where you can catch up on some sports or request a song from the bartender and see where the evening takes you as I often did.
Accommodation
There are accommodation options for travellers on either end of the financial spectrum. High end resorts dot West Railay, while most backpacker friendly accommodation are found in Railay East. Prices vary from season to season and especially in regards to backpacker accommodation, month to month.
Generally speaking hostel prices lower during the full moon as many travellers flock to Koh Phangan for the infamous full moon parties.
Rapala and Viewpoint offer reasonably priced private rooms while Blanco Hideout and Social Quarters are Railay's only Hostel offerings.
If you go:
Important travel information.
-Railay is only accessible by Long tail boat found at Ao Nang beach and Ao Nam Mao Pier.
-Longtails run from 7:30am to 6:30pm, though it is possible to get them outside of these hours the price does rise considerably.
– A one way trip should cost about 100 baht, though boats will wait to fill up with people, usually about six to eight people before they set off.
-Most places in Railay only accept cash and there are several ATMs scattered around the Peninsula and there are a few Money Exchanges on West Side.
Useful links:
https://www.tripadvisor.com/Attraction_Review-g1597036-d627649-Reviews-Railay_Beach-Railay_Beach_Krabi_Town_Krabi_Province.html
https://www.tripadvisor.com/Attraction_Review-g1597036-d14000920-Reviews-Tex_Rock_Climbing-Railay_Beach_Krabi_Town_Krabi_Province.html
Inspire your next adventure with our articles below:
Author Bio: Ben Hallam is from New Zealand and currently based in Bali, Indonesia. He is an experienced backpacker and adventure motorcyclist awaiting his next adventure.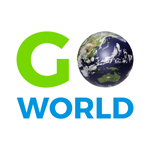 Latest posts by Go World Travel Magazine
(see all)