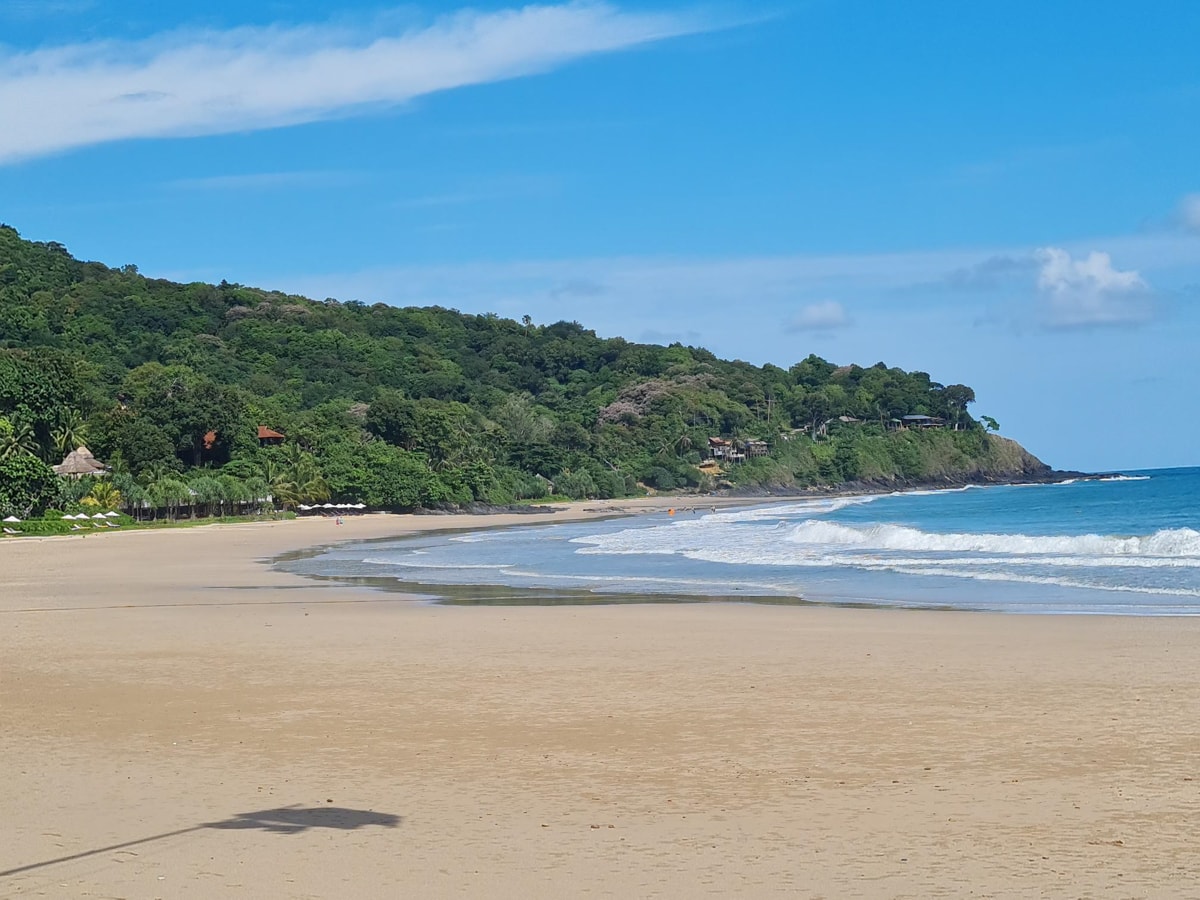 There aren't too many places in the world where the air exudes peace and serenity. Where the troubles and worry just fade into the background.
A place where, at least for a time, life becomes beautifully simple to the extent that the days-to-do list can be calculated on one hand.
For me, that place was Koh Lanta in southern Thailand.
An island with beautiful jungle-covered mountains, scenic bays, a jade-green ocean and pure white sand. An island with tasty local food and steeped in simple, people-oriented history.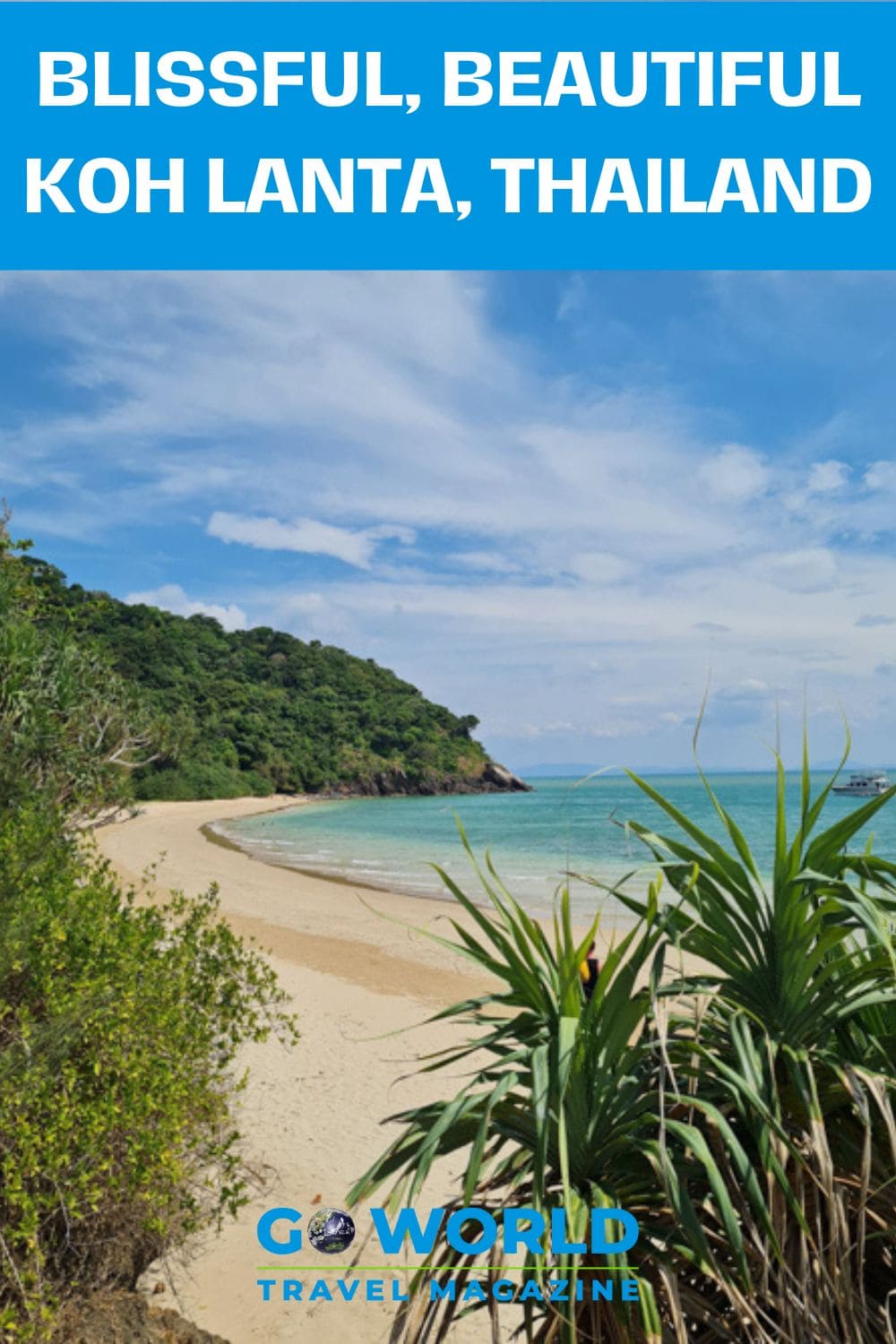 I had heard the story many times growing up about how my family had spent New Year's 2000 on a beach in Koh Lanta. A time when people were, as they always seem to be, terrified at the end of the world as they knew it.
Best Tips & Tools to Plan Your Trip
Back then, the concern was that with the jump into the new millennium, the planet's computer systems would break down and humanity would be cast back into the Stone Age.
My family couldn't have cared less; they were perfectly content with the tranquil serenity that they had found on this island.
I wondered if I too would be able to find that feeling, if it still existed, and planned to spend around five days in Koh Lanta. It turns out I would spend nearly a month.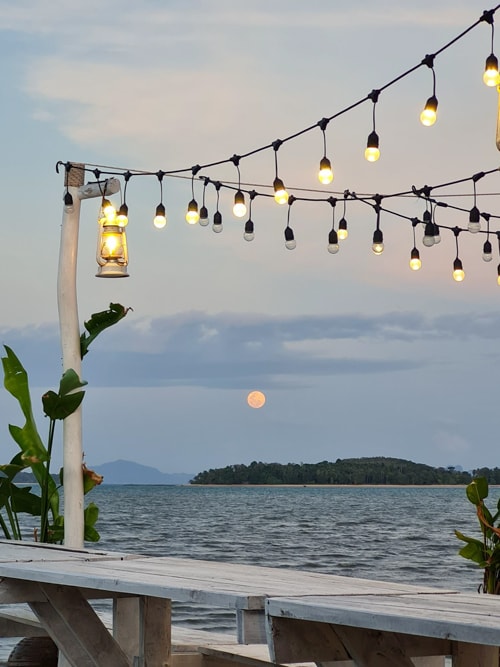 The Quiet South
While the main town is in the north, I personally preferred the south, as its sleepy fishing villages are less built up and retain a more local quality. It is quieter, there is less traffic and it is still quite convenient.
Accommodation catering to various budgets is plentiful here. Plus, beaches are within walking distance, and there is easy access to restaurants. The best restaurants here are the local ones, and they offer a range of local Thai cuisine that stimulates the taste buds.
From masaman curries to phat kaphrao, pad Thai and the ever-sweet mango sticky rice.
For the backpacker, I would absolutely recommend AHA Lanta Cozy Hostel, which was one of my favorite hostels due to its comfort, lovely relaxed vibe, friendly staff and brilliant location.
Book your hotel on the Island of Ko Lanta here
A Glorious Beach Day
The southern end of Koh Lanta is plentiful in its beach offerings, with many sheltered bays dotted along the coast. This makes Koh Lanta a perfect place to enjoy a peaceful beach day, or, in my case, beach days. Nui Bay, Bamboo Beach, and Kantiang Bay are some of the best.
My daily routine would be based almost solely on what beach I was going to spend the day. All the beaches provided the perfect location to relax in contemplation about my trip, my future and the peculiarities of life in general.
After enjoying the breakfast provided by my hostel, I would hop on my bike and ride over to Nui Bay. There, I would spend the day relaxing on the sand, listening to the waves break on the beach and enjoying a refreshing swim in the ocean.
Before making my way back into town, I would enjoy my 100-baht phat kaphrao at a quaint local restaurant called Bilal Halal. For dinner, I would head to A La Carte for amazing local curries and BBQ before wandering down to Kantiang Bay and enjoying a few sunset beers at the Why Not Bar. The main entertainment of the night is the fire show hosted by the bar. In my experience of fire shows across Thailand, this is one of the best.
Exploring Old Town
On the eastern side of the island sits Old Town, which, as its name implies, is the oldest town on the island. It used to be a safe harbour for spice merchants as they made their way between India, Malaysia and Singapore.
While quite a small town, its architecture is a reminder of this past and is the best place to get an insight into Koh Lanta's history from a more intimately personal perspective. In addition, it happens to have the best home-backed goods.
Grandma's house has a very interesting backstory that can be enjoyed over a nice coffee and homemade ice cream. The mango crumble is also particularly amazing.
Merchants would often stop in Koh Lanta on their travels. Apparently, the island served as the perfect spot to shelter their ships from the storms that would roll in off the Andaman Sea and rip through the Malacca Straits.
One of these sailors quite enjoyed this stopover in Koh Lanta and decided to settle down and marry into a local family. He built a place for himself like many other sailors who chose to call Koh Lanta their home. Over the years, these abodes would become what is known today as Old Town.
Grandma's house is situated on the ground floor of the very building their great-great grandfather constructed all those years ago.
Should you find yourself in Old Town, I highly recommend paying them a visit and soaking up the history.
Old Town is also where you find one of the main piers where most day tours to surrounding islands depart from.
The Beautiful Koh Lanta National Park
Mu Ko Lanta National Park is situated on the very southern tip of the island. The entry fee is 200 baht, and this is well worth it as it gives you access to one of Koh Lanta's most pristine and beautiful beaches.
The beach is surrounded by jungle-covered mountains and overlooked by an old yet quaint white stone lighthouse.
This beach is probably Koh Lanta's most picturesque, and once you see it, you'll understand why.
The national park also includes the Leam Tanod Nature Trail that loops throughout. This trail brings you close to the jungle as it loops up and provides wonderful lookouts over the bay.
Glowing Blue
If there is one sight that is completely awe-inspiring and fills you with wonder, it is the sight of bioluminescent plankton.
I was lucky enough to see it in vivid detail in Koh Lanta, just outside of Old Town. While sitting on the balcony of our room over the mangroves, my girlfriend pointed out this blue spot in the water. I didn't quite believe her at first until I looked up to see the crest of a wave glow neon blue as it reached its peak and broke back into the water. We sat for a good 30 minutes in complete amazement and awe at this spectacle of natural wonder.
We had been very lucky, as this natural phenomenon isn't consistent. It depends on other external factors like the calmness of the sea, the amount of light, sea currents, etc.
This is a difficult activity to plan for; sometimes it is just luck if you get to witness it or not. However, for those lucky enough, the event will be something to behold and will stay with you long after your trip has ended.
Koh Lanta holds a very special place in my heart, and I did my best to return a few months after my first trip. This was during the low season, and the vibe remained the same.
No matter when you visit, you will find an island full of natural wonders and beautiful, friendly locals.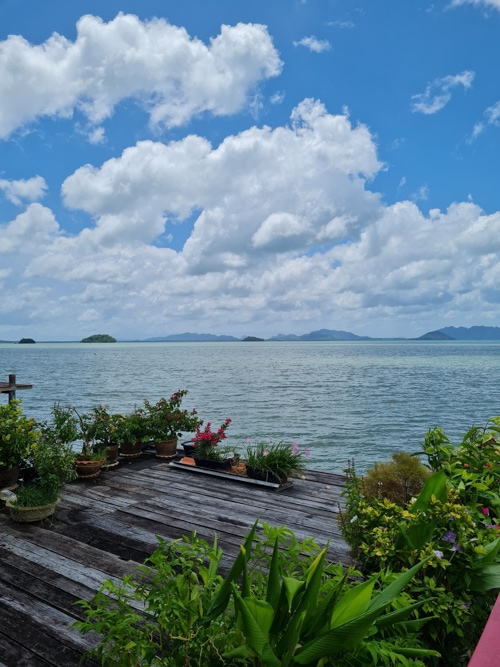 If You Go:
Koh Lanta is accessible by ferry from other locations like Phuket, Ao Nang and Koh Phi Phi. You can also get there from the mainland by van, car, or, in my case, motorbike.
It is quite a large island, so having a motorbike or scooter does come in very handy. The roads are quieter than their mainland counterparts, but I do recommend caution.
Read More
Author Bio: Ben Hallam is from New Zealand and currently based in Bali,Indonesia. He is an experienced backpacker and adventure motorcyclist awaiting his next adventure.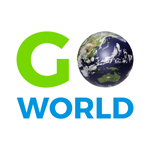 Latest posts by Go World Travel Magazine
(see all)