Heli-skiing is great any year but, during a global pandemic, it's even more compelling. It presents a solution to escape crowded ski resorts and the potential exposure to COVID-19.
Heli-Skiing
It's a common adage of those in the know: heli-skiing spoils all other skiing forever. Seeing mountains covered in snow fully encompass the windshield of the helicopter as you're cruising into your landing zone for the first time is awe-inspiring.
Stepping out of the machine, crouching low as it takes off above you, then looking around at all the untouched snow you're about to cruise through — it's unforgettable.
Since the pandemic, heli-ski businesses have revised their operations to embed health guidelines into their procedures. They ensure guides and guests are tested and aren't exhibiting symptoms. Helicopters and transfer vehicles are sanitized multiple times a day. The best operators typically send small groups of three to four guests at a time, which means you can assemble a few friends and have your own pod.
Good experiences skiing or snowboarding in the backcountry are born from an approach to prioritizing safety. Guides, gear, preparation and execution must all have safety woven through them. This inspires trust and confidence between guides and guests, allowing everyone to enjoy the magic of backcountry skiing safely.
Here are four pro tips to use when planning your next heli-skiing trip:
Heli-Skiing Guides

Make sure guides have undergone extensive backcountry safety training and education courses and are members of the International Federation of Mountain Guides Association or have a similarly ranked qualification like the AMGA or the ACMG.
They should have years of experience working in the mountains to back up that training and education. Guides should be trained in avalanche forecasting, terrain evaluation, rescue and emergency medical techniques.
Heli-Skiing Gear
Guests should be supplied with state-of-the-art emergency equipment, such as backpacks equipped with airbags, beacons, shovels and probes. Always wear a helmet and work with your guide service or tour operator to address any necessary adjustments to boots or boards/skis.
Heli-Ski Preparation
Make certain your guide service asks for details on your previous ski experiences. It's how guides identify the most suitable terrain for your ability. Before you get in the helicopter, you will undergo training covering: how you will ski together once in the field, how to navigate around the helicopter, communication tactics with your group and the guides, and how to use the emergency rescue equipment.
Heli-Skiing Trips

The best trips are private trips, ensuring groups of people skiing together are comfortable with one another and share similar abilities. It's important no one in the group feels undue pressure to take on a challenge they're unprepared to execute confidently. Guests and guides must be open about fatigue, safety concerns and performance doubts.
As a woman who loves skiing and sees far more men than women heli-skiing, I'm hopeful we can get more women on heli-ski trips. I often hear concerns the terrain will be too advanced or it's outside their ability level. In actuality, the mountains that ski resorts are built on and the mountains you heli-ski on are all just mountains.
There's a mixture of mellow and steep terrain and there's the opportunity to start slow and take on more challenges as you get warmed up.
With a great operation and experienced guides, you stop focusing on any apprehension and refocus on the thrill of the ride and the joy of skiing powder in a quiet, snow-covered wilderness.
Be prepared for your next nature journey and check out this interesting article on 7 BEST CAMPING GEAR ITEMS TO TAKE ON YOUR NEXT ADVENTURE
Author's Bio: Alice Howell is the vice president of Stoke Broker, a travel company cultivating unique and impactful adventures around the globe. As a Global Rescue partner, Stoke Broker recommends signing up for a travel protection services membership as you are booking a heli-skiing trip.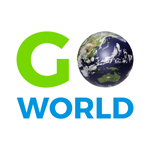 Latest posts by Go World Travel Magazine
(see all)