Cruising in Alaska is an unforgettable adventure. Spotting whales as you sail, exploring Alaska's rugged port towns, and seeing the state's pristine wilderness are all part of the experience.
Ready to cruise to Alaska? We've put together a list of insider tips to help you plan your bucket list cruise.
Best Tips & Tools to Plan Your Trip
Choose the Right Time to Go
When booking your cruise, it's important to consider a few key factors. The Alaska cruise season runs from late April to September, with July and August being the most popular months. Late spring will have fewer crowds and greater cost savings, but the weather will be a bit cooler. In July and August, temperatures will run between the 60s and 70s, but you might see more rain. September provides the best opportunity for seeing the Northern Lights in Alaska. Consider what is most important to you.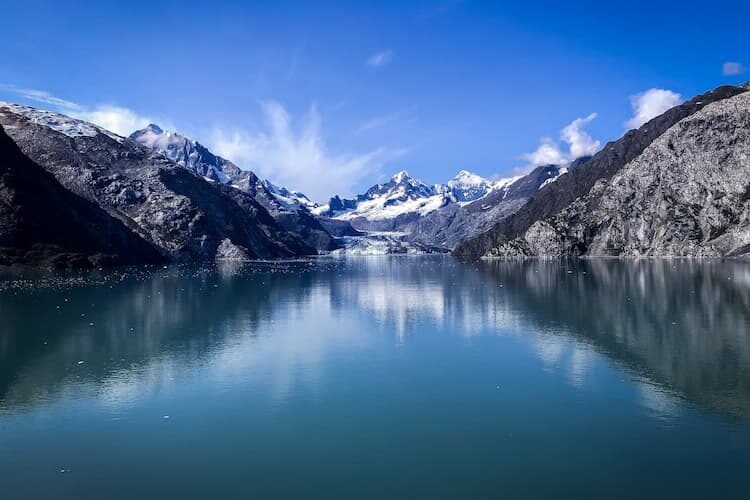 Pick the Cruise Line for You
Many large cruise lines offer Alaska cruises, including Princess, Royal Caribbean, Norwegian (NCEL), Disney and Holland America. Small ships like Silversea Cruises provide a more intimate cruise. Each one provides an excellent Alaska experience with different price points and offerings. Your AAA travel advisor can help you select the perfect sailing for you.
Book a Balcony Cabin
To see the most of Alaska's natural beauty, book a balcony room. There's nothing like seeing glaciers, whales, seals and more from the privacy of your own deck. While it may come at a higher cost, having your own balcony gives you a front row seat to Alaska from the comfort of your own room.
Fly in the Day Before
Flights can be delayed or even cancelled. Book your flight the day before just to ensure you arrive on time. It will give you some peace of mind and a little extra time to explore your embarkation city.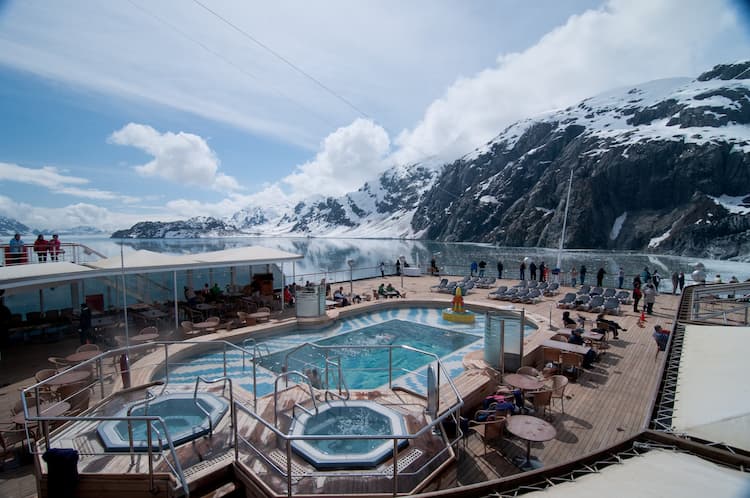 What to Pack
Alaska's weather can be unpredictable, so it's good to wear layers. Bring a waterproof jacket and wear comfortable shoes for shore excursions. Don't forget essentials like sunscreen, a hat and motion sickness medication, just in case. The open seas on the Gulf of Alaska can sometime be choppy, while seas on the Inside Passage tend to be calmer. Bug spray is a must. Alaskans often joke that the mosquito is the state bird.
Odd Port Times
Alaska cruise itineraries have their own unique schedules, and you will see port times that may differ from other cruises you've taken. Some days, you might have only a few hours in a port. On other days, , you'll spend the whole day in port. Other cruises might have you arriving at a port at 5 am and leaving at 10 am. Be sure to read your itineraries carefully.
Plan a Little Extra for Excursions
Shore excursions are a huge part of the Alaska cruise experience, but they are a little more expensive than excursions in the Caribbean, for example. Budget a little extra for these bucket-list experiences, from helicopter rides over glaciers to dog sledding adventures. Consider options like whale watching in Juneau, taking a jeep tour in the Yukon or a scenic train ride on White Pass. It's also fun to explore the frontier towns of Skagway, Ketchikan and others on your own.
Be Wildlife Aware
Half of the fun of an Alaska cruise is wildlife spotting. Keep an eye out for whales, bears, eagles, and seals. Binoculars are a big plus on an Alaska cruise. Attend onboard lectures and presentations to learn more about the region's wildlife, behavior, and conservation efforts.
Phone Service
Much of Alaska is pristine wilderness. While you should have coverage in most ports, in outer areas, you might not have phone coverage. Most cruise lines offer wi-fi so you can stay in touch onboard.
See More by Extending Your Stay
Alaska has so much to offer. If you have time and budget, consider staying a few extra days to see Alaska on your own. You can book a land tour or visit the famed Denali National Park.
Inspire your next adventure with our articles below: