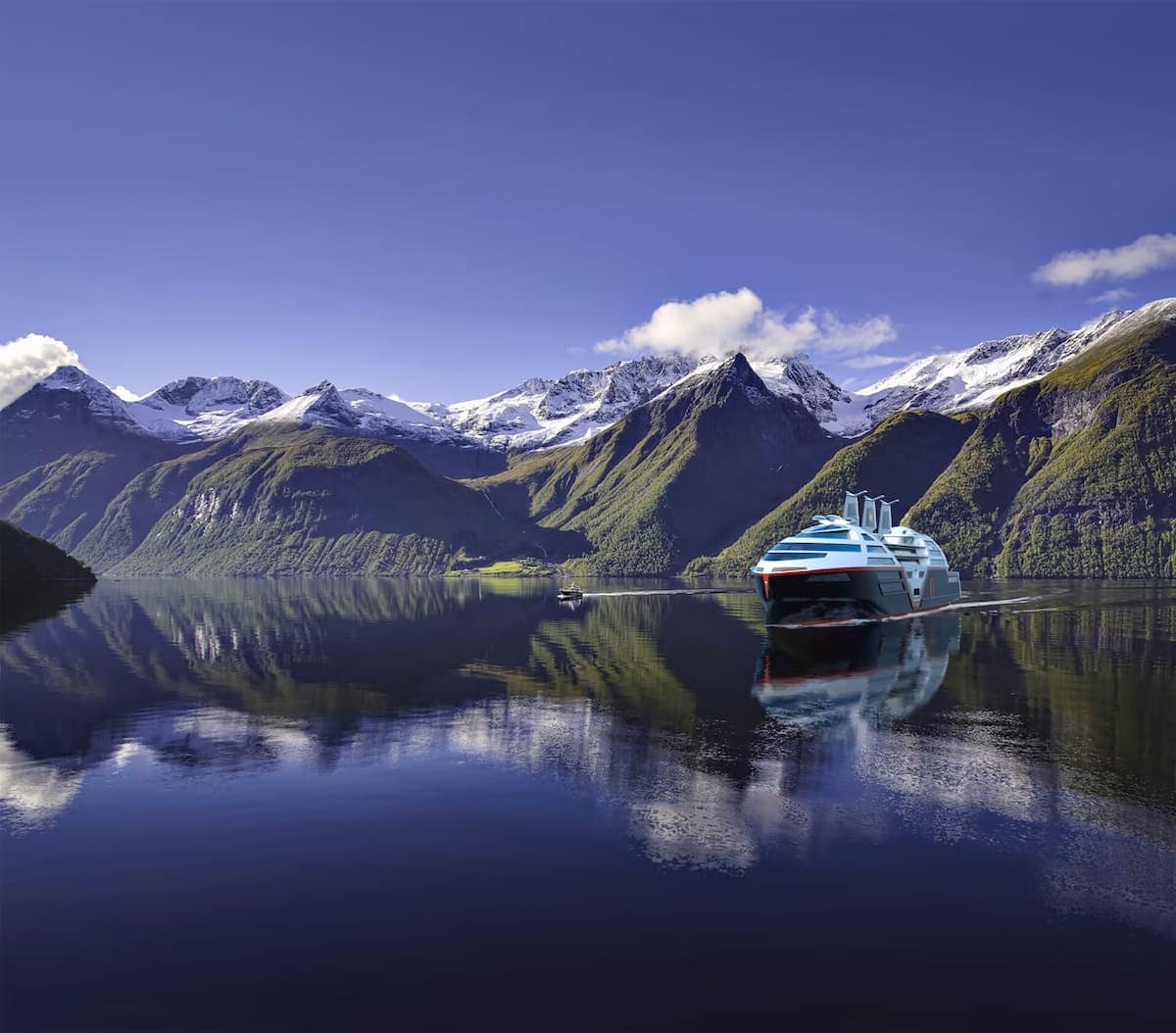 In a move towards sustainable marine travel, Hurtigruten Norway has revealed its plans to build a zero-emission cruise ship. The project, named 'Sea Zero,' aims to revolutionize the cruise industry's sustainability record and shape the future of travel.
Joined by a consortium of 12 maritime partners and research institute SINTEF, Hurtigruten Norway is committed to developing energy-efficient and carbon-neutral technology solutions for emission-free marine transportation.
Hurtigruten Norway expects its first zero-emission ship to be ready by 2030.
Cutting-Edge Technologies
The innovative zero-emission ships by Hurtigruten Norway will be equipped with electric propulsion systems powered by batteries that charge in port.
These ships will incorporate a range of cutting-edge technologies, including retractable sails with solar panels, artificial intelligence maneuvering, contra-rotating propellers, and multiple retractable thrusters.
Furthermore, advanced hull coatings, air lubrication, and proactive hull cleaning will contribute to the ship's energy efficiency and reduced environmental impact.
One of the striking features of the future ships will be their retractable autonomous wing rigs, which will consist of solar panels and wind surfaces. These innovative rigs, with a combined area of 1500m² (16,146 ft²) of solar panels and 750m² (8,073ft²) of wind surface, will enhance the vessel's energy generation capabilities.
When fully extended, they will reach a maximum height of 50m (164 ft).
The vessels will boast a streamlined shape that reduces air resistance, resulting in lower energy consumption and increased passenger comfort.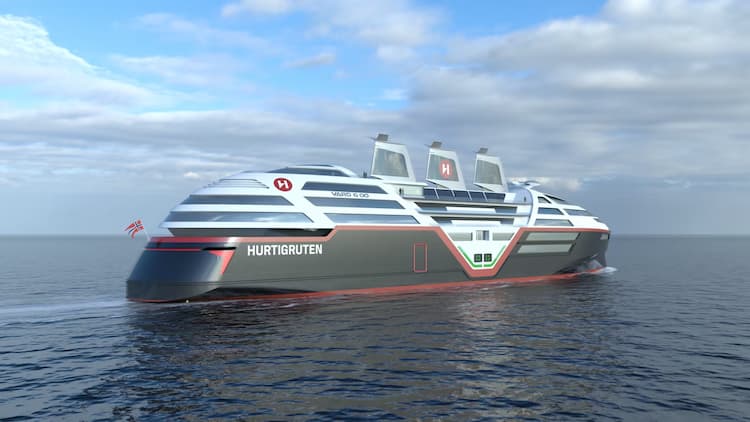 The "Sea Zero" project is still in development and testing. Areas of research and development include battery production, propulsion technology, hull design, and sustainable practices for onboard hotel operations.
By incorporating innovative solutions, Hurtigruten Norway aims to achieve a 50% reduction in energy consumption compared to its current fleet.
While working towards the launch of its first zero-emission ship, Hurtigruten Norway is also undertaking significant environmental upgrades to its existing fleet as well.
The company plans to continue retrofitting its remaining vessels with various technologies to achieve similar emission reductions.
Hurtigruten Expeditions, a sister company, has already introduced the world's first battery-hybrid-powered ship, MS Roald Amundsen, and currently operates three battery-hybrid ships out of its seven-ship fleet.
The new zero-emission ship from Hurtigruten Norway is designed to be 135 meters (443 feet) long and will feature 270 cabins accommodating 500 guests and 99 crew members.
Inspire your next adventure with our articles below:
Latest posts by Go World Travel Magazine
(see all)