I needed to relax and escape from the crowd, so I decided to travel to Norway.
There, I found what I was after. When I first arrived to the city of Narvik, the airport was almost empty. That was perfect. It was why I had come.
Travel in Norway
From there, I drove all over the islands of Lofoten, an archipelago in the county of Nordland located above the arctic circle.
During this trip, I was always amazed by the sense of calm that I found here. I came across very few tourists and some locals. It was definitely the off-peak season. This video is about what I felt at that moment. It's becoming more and more rare to find places as quiet as this one in Europe, just a four-hour flight from Paris.
Shooting Video in Norway

Even though the weather conditions were freezing cold, with hard wind, I took my camera and my drone in my backpack and went on an adventure. Nature is capricious in Norway, and the weather can change from one hour to another.
I could handle the cold, but the wind was the strongest I had ever experienced. It was around 50 mph. Trust me, at this speed, the drone can't fly. At some places, I had to wait some hours to be able to fly and get the shot that I wanted.
The other difficulty in a Norwegian winter is that there are only about three hours of sunlight a day. In such conditions, trip planning is essential. The conditions made me think differently about lot of things. It inspires a lot and drives you out of your comfort zone as a photographer and director.  For me, Norway was one of the most incredible places I've ever been.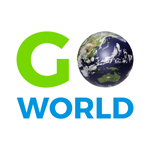 Latest posts by Go World Travel Magazine
(see all)