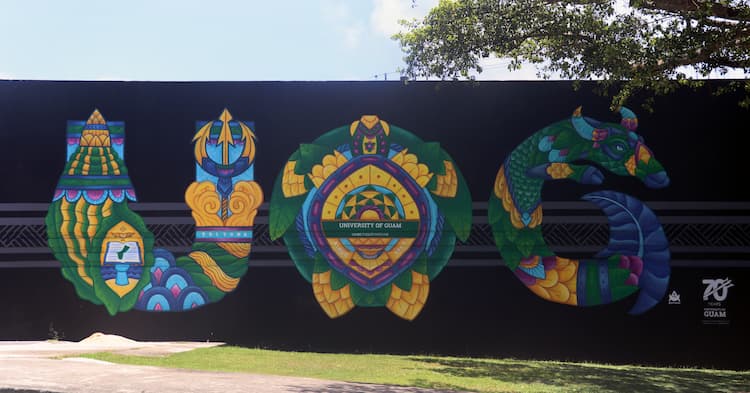 Famous Mexican muralist Diego Rivera once said, "A mural is like a poem in colors." Indeed, the poetic art of murals has been taken to a new level on the island of Guam.
Colorful outdoor frescos created by local and visiting artists from around the world celebrate the Chamorro culture, rich ocean and tropical environment and indigenous animals and birds with large-scale, hand-painted designs on buildings, retaining walls and schools throughout the island.
Located in the western Pacific Ocean 13 degrees north of the equator and 3,300 miles southwest of Hawaii, Guam is one of 11 U.S. territories in the Pacific Ocean.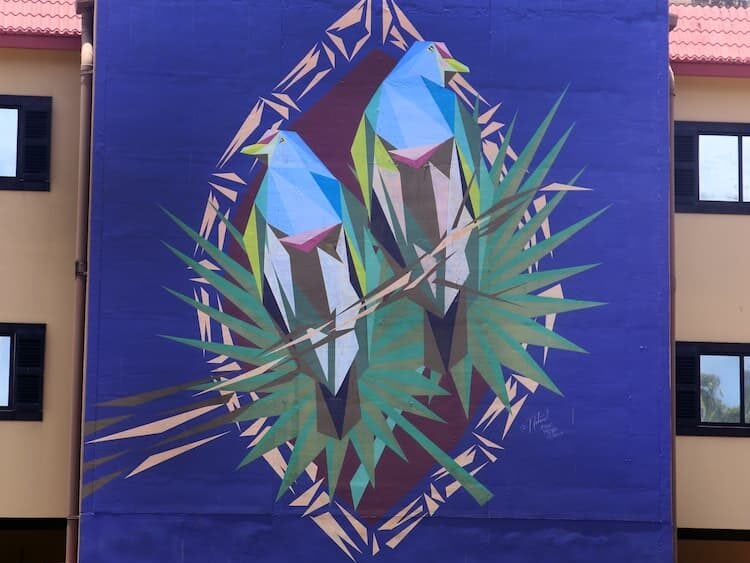 The largest and southernmost of the Mariana Islands and the largest island in Micronesia, Guam is home to a rich mixture of cultures including the native Chamorro people, Micronesian, Filipino, Chinese, Japanese, Korean, Spanish, American and even Mexican.
Sitting on the edge of the Marianas Trench, the deepest ocean trench in the world, the footprint-shaped island is the westernmost point of the United States where the sun rises first on U.S. soil.
Funded by corporate sponsors and grants, the Guam Visitors Bureau began the "We Are Guam" mural program several years ago to provide visitors and residents alike with a showcase of local and international talent.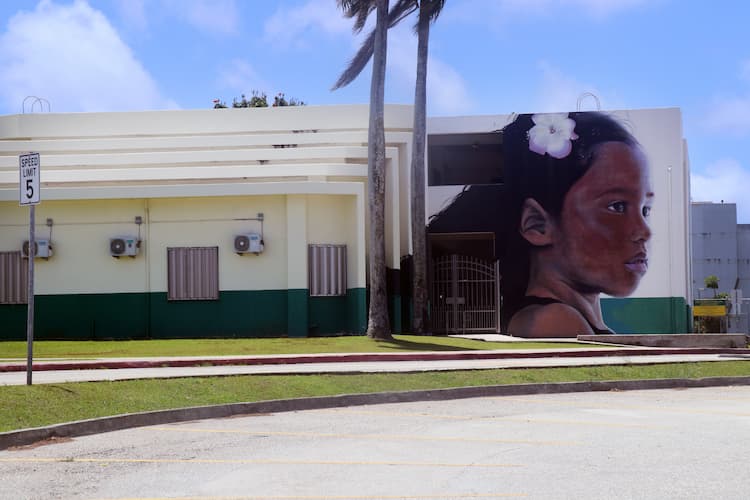 Among the many artists are Lee San Nicolas, Caratoes, Jerome Daco, Lawrence Atoigue, Romy Adca, Lucille Ronquillo, Drew Merritt, Tristan Eaton, Francis Labrador, Austin Domingo, Tina Chargualaf, Charles and Janine Williams, Kenny Malone, and Simone Legno.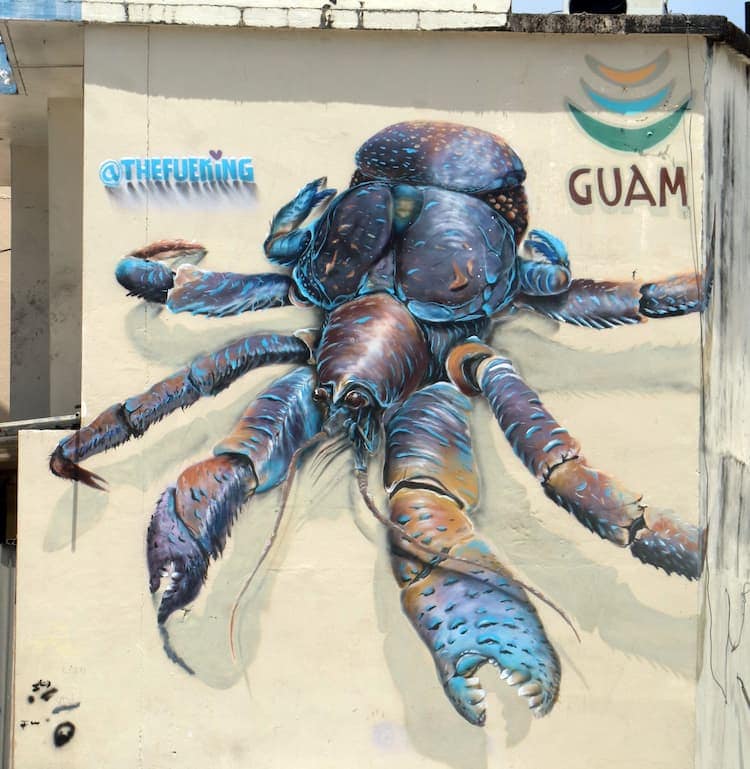 GTA TeleGuam has committed to creating murals in all 19 villages throughout the island, each with its own unique history and character. The first mural visitors see welcomes them to the island with the Chamorro greeting of "Hafa Adai" as they exit the airport.
Murals can also be seen on the entrance leading up to the Guam State Legislature building, the University of Guam in celebration of its 70th anniversary, the GTA Call Center, John F. Kennedy High School, and many other locations.
For more information, visit the Guam Visitors Bureau on Facebook or www.visitguam.com. To view videos of some of the artists at work, go to YouTube. Or download the self-guided driving tour and explore the island's history and culture at your own pace.
Inspire your next adventure with our articles below:
Author Bio: Joyce McClure is a freelance writer and photographer based in Guam. www.joyce-mcclure.com