You don't have to leave the country to go island hopping. Just head to the Florida Keys, a string of tropical islands that stretch 120 miles across the southern tip of Florida.
Nestled off the southern tip of Florida, a tropical wonderland awaits those seeking an idyllic getaway. The Florida Keys, a chain of picturesque islands connected by a scenic highway, offers an enchanting blend of natural beauty, vibrant culture, and unparalleled adventures.
Planning a last-minute trip to Florida?
Top Experiences and Tours in Florida:
Where to stay and transportation in Florida:
From seas teeming with marine life to the laid-back charm of colorful, pastel-hued towns, the Florida Keys beckon travelers with their unique allure.
Whether you're an outdoor enthusiast yearning for thrilling water sports or a soul in search of tranquility amidst stunning sunsets, the Florida Keys promise an unforgettable experience. Here are four top islands to visit in the Florida Keys.
Why Are They Called the Florida Keys?
Named for the Spanish word cayo, which means small island, the Keys are the perfect place to escape the winter blues. They're known for fishing, boating and snorkeling. The Florida Keys have some nice beaches, but they are smaller than beaches at other Florida destinations.
To reach the islands, fly into Miami and drive down the Overseas Highway, a 113-mile route along US Route 1 through the Florida Keys to Key West.
Here are four top island destinations to visit in the Florida Keys.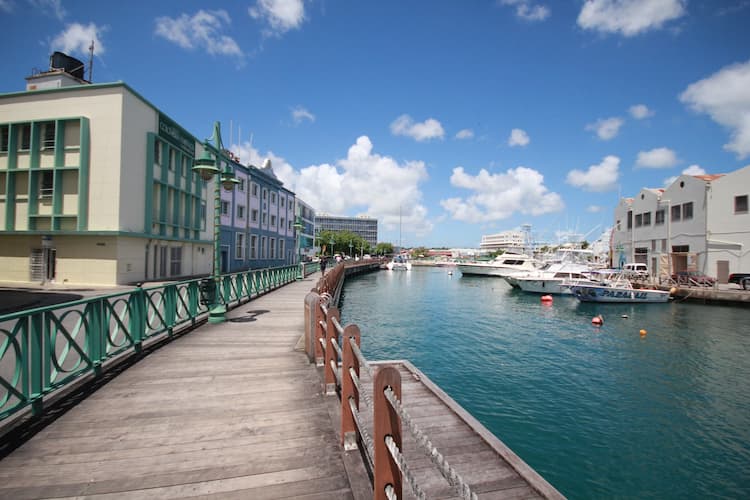 Best Tips & Tools to Plan Your Trip
Key West
Key West is the most visited island in the Florida Keys, and it's the southernmost point in America. It has a laid-back vibe that has drawn people like Ernest Hemingway and President Harry Truman.
Tour Hemingway's 1930s home and even see descendants of his six-toed cats, then take time to explore the Historic Old Town. Palm trees shade narrow lanes lined with Victorian homes, some complete with gingerbread trim. Enjoy a Cuban coffee and cheese toast while dining outdoors at one of the many small restaurants. Conch fritters and key lime pie are other local dishes to try.
Explore the island's natural beauty at the Key West Tropical Forest & Botanical Garden, a 15-acre conservation habitat and subtropical botanical garden with more than 6,000 rare and endangered plants and trees.
The Key West Butterfly & Nature Conservatory is home to more than 60 species in a glass-domed tropical butterfly habitat. If you'd prefer to see dolphins, head out with Honest Eco Sustainable Nature Tours on a dolphin and guided snorkel excursion.
At the Mel Fisher Maritime Museum, you can view treasures from two Spanish galleons which were shipwrecked off the Keys in 1622. The Henrietta Marie, a merchant slave ship, sunk off Key West in 1700. Artifacts and exhibits tell its compelling story.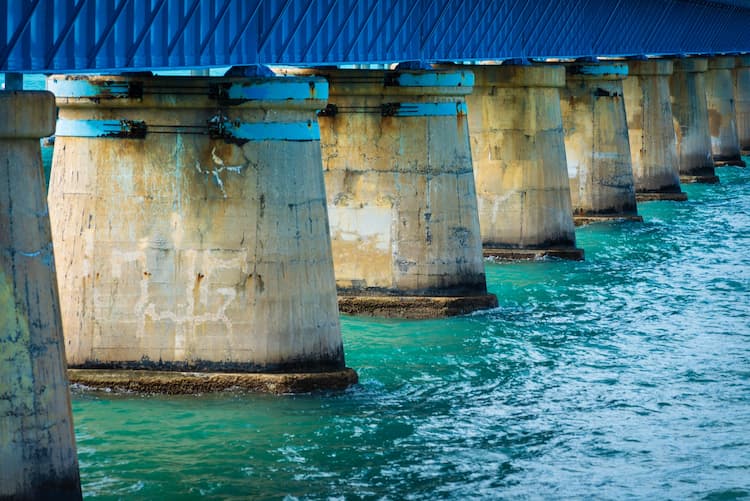 Marathon
Marathon is a group of tiny islands in the Middle Keys. They include Boot, Knights, Hog, Vaca, Stirrup, Crawl and Little Crawl keys, East and West Sister's Island, Deer and Fat Deer keys, Long Pine and Grassy keys.
The islands are home to many who love boating. The islands have waterside vacation homes, small inns, luxury resorts, marinas and more.
If you're an animal lover, don't miss the Dolphin Research Center, a nonprofit marine mammal research and education facility. Their programs include a swim experience called Dolphin Encounter, along with Meet the Dolphin, Paint with A Dolphin and a Family Dolphin Splash.
The islands are important nestling grounds for sea turtles. The Turtle Hospital treats injured sea turtles and, when possible, returns them to the wild. Daily educational tours introduce visitors to the resident sea turtles and programs for loggerhead, green, hawksbill and Kemp's ridley turtles.
Sombrero Beach is a popular beach park that is open from sunrise to sunset at mile marker 50. There are facilities on site, and the beach is wheelchair accessible.
Key Largo
Key Largo is the longest island in the Florida Keys and just an hour's drive from Miami. Stop to visit John Pennekamp Coral Reef State Park, the country's first underwater preserve and part of the Florida Keys National Marine Sanctuary, which covers 2,900 square nautical miles.
The undersea park, located at mile marker 102.5, is listed on the U.S. National Register of Historic Places. Many come for glass-bottom boat and snorkel tours of Florida's Coral Reef and dive tours to the Christ of the Deep statue. You can also go paddleboarding, fishing, hiking along marked trails in the mangroves or swimming. There's 30,000-gallon saltwater aquarium in the visitor's center.
Experienced divers can dive the Spiegel Grove, a large boat that was intentionally sunk about 6 miles off Key Largo and is now an artificial reef.
Islamorada
Islamorada has been called the Sports Fishing Capital of the World and boasts the largest fleet of fishing charters in the Florida Keys. Fresh fish is readily available at Islamorada's many waterside restaurants, which range from upscale to casual to funky diners.
Stop by the Florida Keys History & Discovery Center which tells the story of the islands in a series of rotating exhibits.
Anne's Beach is a locals' favorite. Its shallow water and boardwalk make it a perfect stop for families or those who want a relaxing day in the sun in Islamorada.
Inspire your next adventure with our articles below: