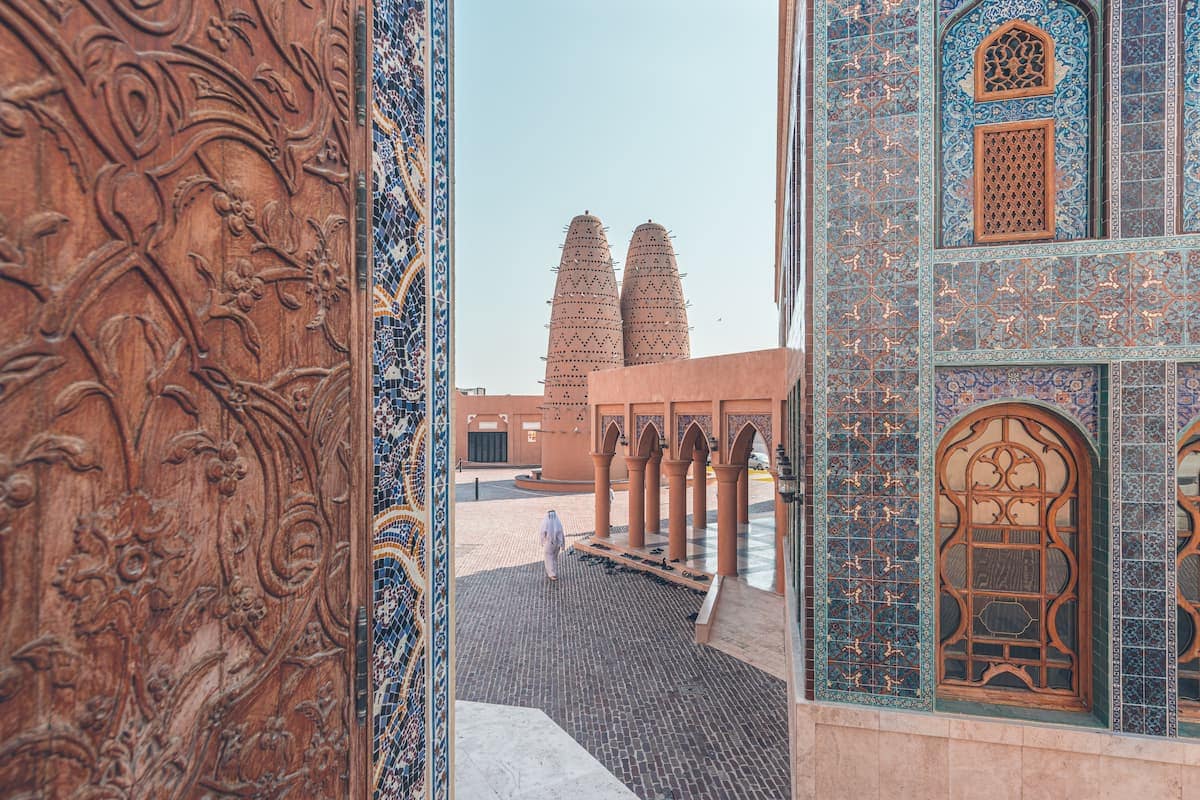 Qatar is a country where you can explore historical sights. You can also admire magnificent skyscrapers and spectacular stadiums where the FIFA World Cup Qatar 2022 was played.
Doha, the capital, combines modern malls and traditional architecture with ease. Beyond Doha, Qatar rewards travelers with its fair share of natural beauty, including enormous sand dunes and sandy beaches.
Best Tips & Tools to Plan Your Trip
There are several ways to go to Qatar — but booking a private flight is the most convenient and comfortable option. You can easily determine how long it will take to fly to Doha from any location by using a flight length calculator.
But before you book a jet, here are some things you must know before traveling to Qatar.
Timing When Visiting Qatar is Crucial
The best time to travel to Qatar is from mid-November to mid-March, when the weather is favorable and ideal for a wide range of activities. Along with the warm desert temperatures, which allow for outdoor adventures without being subjected to the scorching heat, the temperature of the water is ideal for enjoying a day at the beach.
From December to February, a little rain is also possible. The summer months — June through September — are regarded as off-season in Qatar.
Dress code
It is neither necessary nor expected for visitors to dress in traditional Qatari garb or to cover completely. Although there is no particular dress code, it is highly recommended that you wear modest, conservative clothing when traveling in any of the Muslim countries.
For both men and women, wearing t-shirts, polo shirts, team jerseys, and shirts are acceptable. Cargo pants, jeans, and sweatpants are all common. During the winter, a cardigan or jacket may come in helpful.
Tourist attractions
Qatar is seeing a significant increase in visitors. Beautiful coast and historic souqs, combined with incredible architecture, are truly a one-of-a-kind experience. Any of the following locations will make your visit special — and it doesn't end there.
1. The Museum of Islamic Art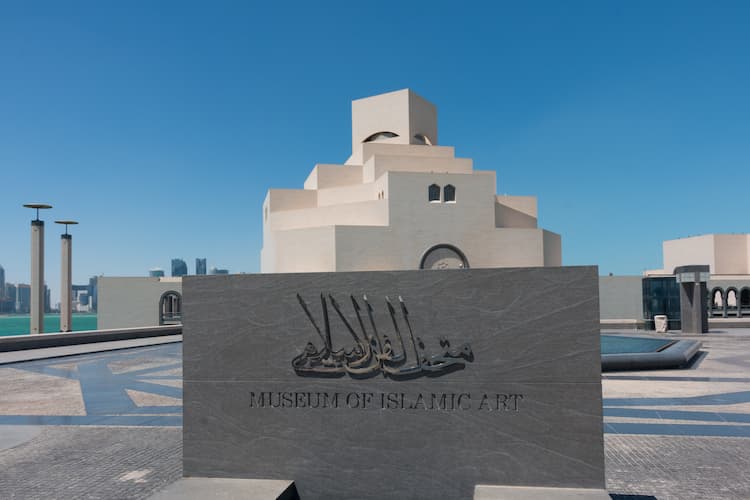 In one part of Doha, Qatar's 4.3-mile Corniche is a museum called the Museum of Islamic Art. The museum was constructed to the design of architect I. M. Pei, on an island off a man-made peninsula close to the ancient dhow harbor.
One of the largest collections of Islamic art in the world is housed at the Museum of Islamic Art. Islamic art classics in MIA's collection include:
metalwork
ceramics
jewelry
woodwork
textiles
coins
glass.
On its eastern and southern faces, a specially constructed park encircles the building. Two bridges link the property's southern front wall to the main peninsula where the park is located.
The port, which highlights Qatar's maritime history, is what separates the western and northern facades.
2. Doha Fort
Another great location to visit in Qatar is the Al Koot Fort. Also known as The Doha Fort, it's a historic military castle situated in the center of Doha. Sheikh Abdulla bin Qassim Al Than ruled Qatar from 1913 to 1949. The fort was constructed in 1927, and was later transformed into a museum.
3. Barzan Towers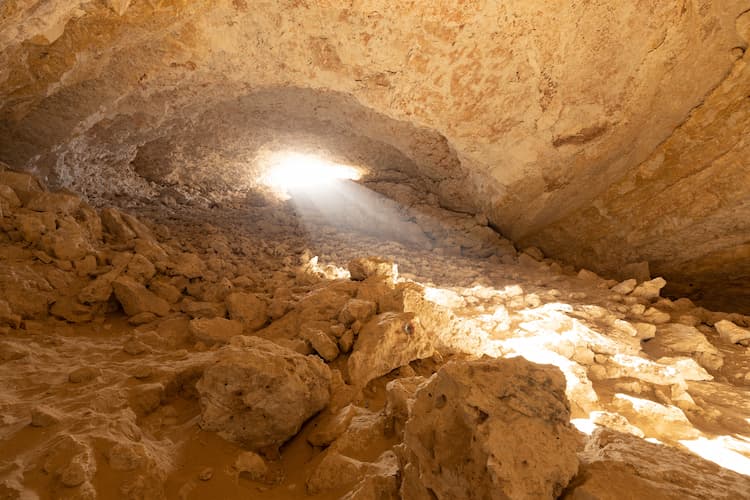 Barzan Towers, often referred to as the Umm Salal Mohammed Fort Towers, are one of Qatar's top tourist destinations. These watchtowers were constructed in the late 19th century, and restored by Sheikh Mohammed bin Jassim Al Thani in 1910.
They are situated on the southern side of the defensive system built at the end of the 19th and the beginning of the 20th centuries, to safeguard the "rawdat" — a valley where valuable rainfall is gathered as it comes down from higher terrain. "Barzan" means "high place" in Arabic.
4. Al Jassasiya Carvings
One of Qatar's most intriguing and popular tourist destinations is the Al Jassasiya site. It is one of the few locations where you can see petroglyphs, which are collections of remarkable markings engraved in stone, and is located northeast of Doha.
There are carvings at other locations, but those at Al-Jassasiya are regarded as the most outstanding due to the level of preservation. Al-Jassasiya contains around 900 glyphs. They range from geometric patterns to images of animals and watercraft.
5. State Grand Mosque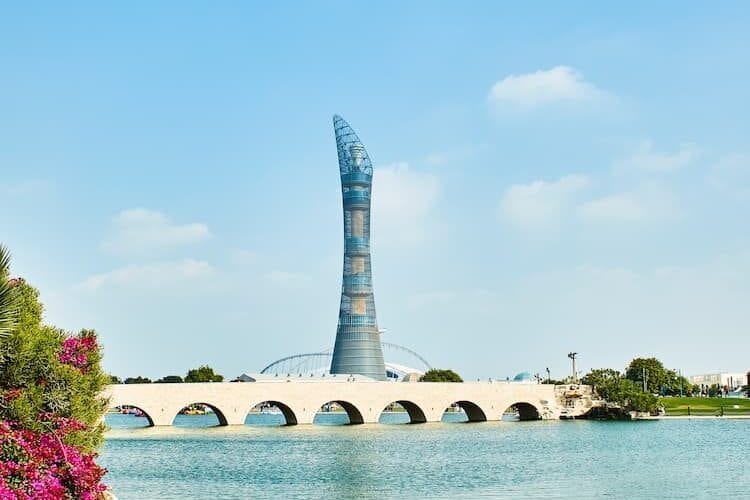 The Qatar State Mosque is one of the biggest mosques in Qatar. It was named after the Muslim reformer, innovator, and theologian Imam Muhammad Ibn Abdul Wahhab from the 18th century. He wanted to purge Islam of its flaws and undesired innovations, and he warned Muslims to reject exploitations introduced by bidah (heretic innovations) and adhere to Islam's fundamental principles outlined by Salaf.
6. Katara Mosque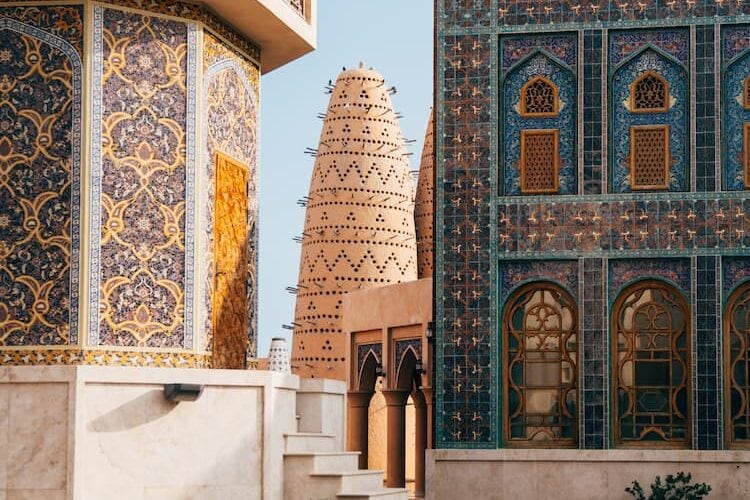 The Katara Mosque is located at the center of the Katara Cultural Village, which is home to some of the region's most magnificent buildings. Other mosques in Qatar are not constructed like the Katara Mosque. A mosaic covering much of the building is blue, with accents of red and yellow. You will be impressed by the designs and the detailed interior. It's amazing how these imposing structures bring contrast to the mosaic walls.
Qatar is a country with the world's lowest crime rates
Traveling in Qatar is generally secure as long as you abide by the laws and customs of the country. The Country 2022 report by Numbeo, the largest user-contributed database on cities and nations, ranked Qatar as the safest nation in the world.
You'll be safe if you stick to the main areas and don't venture out alone at night, even though there are still reports of pickpockets in some areas (you might want to watch your bags, and don't bring out anything flashy if you're in a large crowded space).
Customs And Culture: Do's and Don'ts
Traveling to a foreign destination can be daunting, especially when it comes to cultural do's and don'ts. Learning the local customs shows respect for the host, and it can help you avoid awkward encounters. Here is a list of some things you should remember when traveling to Qatar:
No PDA: In Qatar, it's against the law to hug, kiss, or engage in any other physical contact with someone of the opposite sex in public. Offenders risk fines or even expulsion. However, when a husband and wife are involved, holding hands and kissing on the cheek are acceptable.
Tipping: A 10% tip is reasonable if there was no service charge added to the bill.
While drinking is permitted in some bars and clubs, it is against the law in Qatar to do so in public.
Do not give the thumbs up: although it is a common greeting in Western society, it is considered quite impolite in Qatar.
Avoid crossing your legs, especially while seated in front of an older or more senior person.
Don't signal someone to come over with one finger, such as to call a waiter. Instead, you could use the palm of your hand.
Takeaway
This is not a complete list of Qatar's traditions and culture. We advise reading a handbook that is particular about Qatari culture if you intend to relocate there or stay for an extended period of time, to get a complete picture of what to expect.
If you are a firstcomer, learning the basics about Islam might be a good idea as well as — it will help you to understand the native Qatari. To accommodate everyone who comes to visit, the nation has invested heavily in the tourism industry.
Bonus tip: when you arrive to Doha, don't be surprised if you see all the signage written in Arabic. Despite the fact that Arabic is Qatar's official language, a sizable portion of the population also speaks English, particularly those involved in the tourism industry.
Inspire your next adventure with our articles below:
Author Bio: Daniel is a digital marketing and aviation enthusiast who is currently working as a content associate at JetFinder – an aviation brokerage company. Their services include private jet charters, medical evacuation flights, cargo flights, group charters, helicopter charters, and more.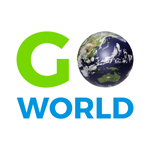 Latest posts by Go World Travel Magazine
(see all)