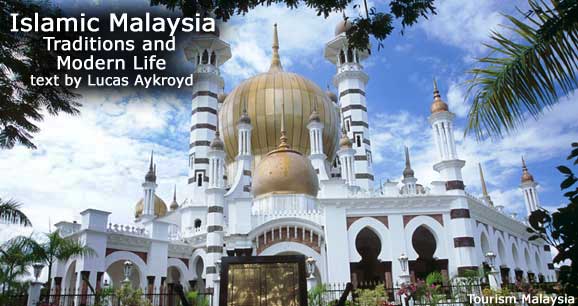 A Visit to Kuala Lumpur
Standing in the shadow of the Petronas Towers is a religious experience. That's not just a gushing tribute to Kuala Lumpur's iconic landmark.
The world's tallest twin towers put Malaysia's capital on the global map when Sean Connery and Catherine Zeta-Jones swung beneath the 41st floor sky bridge in the 1999 movie Entrapment.
These ultramodern, 88-storey, 1,483-foot (452 m) wonders have floor plans based on an eight-sided star, a traditional motif of Islamic art.
Islam is never far away in this Southeast Asian nation of more than 24 million.
Tourism Malaysia
Yet, as I observed on a recent trip organized by Tourism Malaysia, the country mostly deserves its reputation as an affordable, exotic destination that practices tolerance.
For Middle Eastern tourists, Malaysia is similar to Mexico for Canadians: According to Tourism Malaysia statistics, nearly 150,000 of them flocked to Malaysia last year.
Colorful juxtapositions abound. After gaping at the Supersonic Odyssey roller coaster and 13 other thrill rides inside KL's giant Berjaya Times Square mall, for instance, I saw women in full burqas browsing in Borders, Swatch and Estée Lauder stores. They were often accompanied by husbands in T-shirts and sandals.
Later, on the other side of the Klang River that bisects downtown, I cooled off from the tropical 90° Fahrenheit (32° C) weather by ordering a beer (yes, alcoholic) from a Carlsberg green–clad waitress at the Central Market food court.
National Mosque
The market is just a short walk from the National Mosque, with its blue, umbrella-shaped roof, and the Islamic Arts Museum Malaysia, whose 12 permanent galleries hold Koranic manuscripts, scientific treatises, jewelery and tapestries from around the Muslim world.
But it's also easy to find evidence of other faiths here. Dating from the 19th century, the Sin Sze Si Ya Temple attracts fruit and incense offerings from Chinese Taoists and Buddhists.
Among the temple deities are Guan Yin, the goddess of Mercy, and Thai Soi, Choi Sun and Choi Pak Seng Kuan, gods of Good Fortune.
Inside the ornate, pyramid-shaped gate tower of the Sri Maha Mariamman Temple, I spotted a bare-chested, paint-daubed Hindu worshipper who paused from his devotions to answer his cell phone.
If you enter a Malaysian mosque, prepare for some clothing adjustments. Removal of shoes is mandatory, of course, but there can be additional requirements.
Entering in a Mosque
With a fellow male journalist, I ventured into the courtyard of the 15,000-capacity Putra Mosque in Putrajaya, the grandiose administrative capital founded in 1995 just outside Kuala Lampur.
The journalist, who wore shorts, was asked to put on a pink robe that matched the color of the mosque's dome. "You look like one of the dancing elephants in Fantasia," I teased.
Islamic influence is heavier on the east coast of peninsular Malaysia. Sure, you might find a lounge singer performing Tom Jones's Sex Bomb at the Berjaya Redang Spa Resort on Redang Island, as I did, but that isn't the norm for the state of Terengganu.
The vast majority of citizens are observant Malay Muslims.
At the Noor Arfa Craft Complex, I admired the work of young women in blue smocks and white scarves who were meticulously tracing gold-paint patterns onto the signature Malaysian batik fabric.
My guide cautioned me not to shake hands with the women we met, as this would violate religious custom.
Terengganu State Museum
Visiting the Terengganu State Museum, I examined the Batu Bersurat, an inscribed stone from the early 14th century that proclaims Islam to be Terengganu's state religion.
I couldn't help but gulp when viewing an exhibit of tools for Islamic circumcision, performed on boys between ages 12 and 15, who sit on a dais facing a ceremonial dish of yellow rice during the procedure.
The real religious dividing line in Malaysia emerges when you head north and west into the conservative state of Kelantan. Bordering on Thailand, it's been ruled by the Islamic Party of Malaysia since 1990.
Kota Bharu, the state capital, was designated an "Islamic City" in 2005, and the government tries to clamp down periodically with everything from bikini bans to separate queues for men and women in stores.
Still, relatively strict religious governance hasn't stifled the indigenous Malay culture.
At the Kota Bharu airport bookstore, I was startled to notice Romanticism: A Weapon of Satan, by Harun Yahya, next to The Seven Habits of Highly Effective People, by Stephen R. Covey.
Yet I noted that both titles are available in English, and not just because airport bookstores cater to foreign tourists.
I enjoyed the hospitality of Malaysia, where English is widely spoken and friendly strangers strike up conversations in elevators. Savory Indian, Chinese, Thai and Malay cuisine abounds.
With the Malaysian ringgit pegged at approximately 29 cents American, a food-court lunch is less than $3, and admission to Butterfly Park near the National Mosque is about $4.
And if you come away with a better sense of a religion that governs over 1 billion people worldwide, so much the better.
If You Go
Kuala Lumpur Tourism
www.kualalumpur.gov.my
Tourism Malaysia
www.tourism.gov.my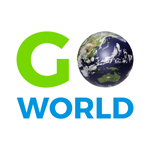 Latest posts by Go World Travel Magazine
(see all)