Being A Travel Addict
I'm a travel junkie. While some may consider travel a luxury, for me it's an essential part of life.
Regardless of whether I travel in my own backyard or across the globe, I thrive on exploring new places, meeting different people and learning more about the world.
Of course, I don't have an unlimited budget to feed this love of travel. Who does? But that doesn't mean you have to stop traveling.
You just have to be more creative. Sometimes, if you're lucky, you can let the world come to you.
Take the Epcot World Showcase, for example. Epcot, one of the theme parks at Walt Disney World Resort in Orlando, Florida, entertained, inform and inspire.
When Epcot opened in 1982, E. Cardon Walker, former Chairman and Chief Executive Officer of Walt Disney Productions, stated the company's hopes for the park:
"May it instill a new sense of belief and pride in man's ability to shape a world that offers hope to people everywhere."
And today, it does just that.
World Showcase at Epcot Theme Park
The 305-acre park has two distinct areas: Future World explores the latest innovative technology, while the World Showcase celebrates 11 nations in different villages lining the park's 40-acre lagoon.
The World Showcase is what makes Epcot truly unique, and my favorite Disney theme park. Why? Because walking through the different "nations" is like taking a little trip around the globe.
Here in Epcot I can have breakfast in Norway, buy dishware in Japan, see a movie in China and then enjoy a scrumptious dinner in France. Not bad for a day's journey.
Whirlwind Adventure
During this whirlwind adventure, I re-discover some of the things I love these far-flung destinations, as well as learn about places I have not yet been – all without having to go through customs or check any baggage.
Eleven different nations are represented in the showcase, including Canada, the United Kingdom, France, Morocco, Japan, Italy, Germany, China, Norway, Mexico and the USA.
Each national pavilion was created with careful attention to detail. It's unbelievably canny how well the streets, gardens, buildings and monuments in each village provide an authentic visual representation of that nation.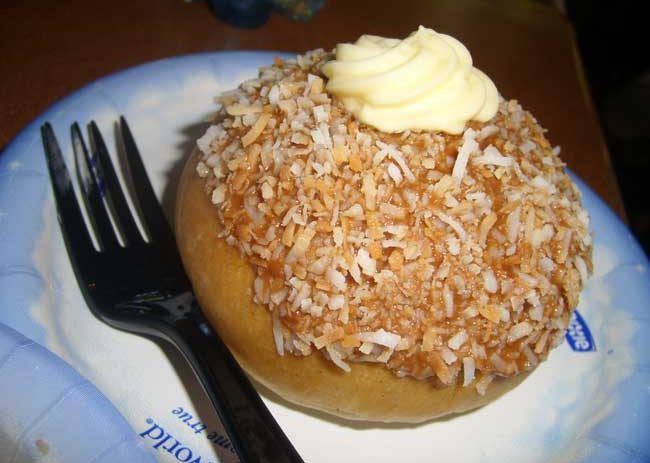 Norway, for example, has a stunning replica of a stave church, while the United Kingdom delights with its carefully manicured English gardens.
The French village reflects Paris between 1870 and 1910, and the Morocco pavilion has the Koutoubia Minaret (a replica of a famous prayer tower).
The Norway Pavilion has an added attraction as well – Frozen Ever After. This all-new boat-ride features Anna, Elsa, and Olaf as you sail aboard an ancient Norwegian vessel.
For many people – and especially children – Epcot is the first introduction to some of these faraway lands. Indeed, it was for me.
I was thirteen the first time I stepped foot in Epcot, and it felt like I had landed on the moon.
Foreign words surrounded me while I explored shops filled with exotic things I had never seen before, and tasted cuisine that was new to my tongue. I was absolutely thrilled.
Fast forward all these years later (I'm not telling how many), and the theme park still captures my attention and imagination.
Epcot World Showcase at Walt Disney World
For starters, the World Showcase is a shopper's paradise. With more than 65 stores, boutiques, and outdoor merchants selling wares from their respective lands, it's hard to know where to begin!
You can shop for fine wines in Italy, taste the yummy chocolate in Germany, and buy exotic French perfumes in France.
And these aren't just tiny stores, mind you. The Mitsukoshi Department Store in the Japan pavilion, for example, is a large Japanese retailer offering clothes, toys, house wares and more. You could easily get lost in this place. (I actually have.)
It's Shopping Time
But shopping is only part of the experience. Authentic dining and cooking styles from each nation can be found at the World Showcase.
Try the Fish and Chips in the United Kingdom or a dark beer in Germany. If you'd rather linger over fine cuisine, head to Chefs de France for a French dining experience you won't forget, or to the Mexico pavilion.
You'll find a version of the San Angel Inn of Mexico City.
Be sure to make your dining plans well ahead of time at Walt Disney World Resort.
Reservations should generally be made at least one or two days ahead. Stop by a Guest Relations desk or call the reservations hotline.
While a bit unexpected, Epcot also offers guests the opportunity to see some world class art.
Five of the World Showcase countries display art treasures from international collections, including a rare collection of Viking artifacts in the Norway pavilion, artisan-crafted pottery and ancient musical instruments in Morocco, and authentic tomb sculptures from Ancient China.
To bring each country pavilion to life, the World Showcase brings in artists, artisans and performers in national costume.
The troupe of young Chinese acrobats will awe you with their performance, while the Cockney buskers in the United Kingdom will make you smile at their sidewalk comedy.
The sound of Japanese drummers often fills the night air at Epcot, and musical groups throughout the park are sure to entertain.
Speaking of entertainment, one of my favorite pastimes at Epcot is viewing the spectacular motion pictures there.
Both China and Canada have Circle-Vision 360 films which take visitors on a tour of their respective countries in a very entertaining fashion.
Martin Short is the host for the Canadian film, while the Chinese movie shows off parts of China that most Americans have never seen.
For one scene, a Disney crew had to haul the 300-pound camera up 4,500 steps of the Huangshan Mountain. But the result of their efforts is a "you-are-there" viewing experience.
France has a 200-degree film called "Impressions de France," which is a beautiful, albeit a bit dated, travelogue set to classical music and shown in a Paris-style theatre.
If you have any interest in France, you'll want to take the time to see this.
But Epcot was also designed as a two-way cultural exchange. Each country is staffed by young people from that nation.
These "cultural ambassadors" are eager to share their customs and cultures with guests. It's not uncommon to hear German, Chinese and Italian all within a half-hour period at Epcot.
With so much to see and do, it's hard to know how to make the most of your day at the park.
My strategy has always been to eat a little something at each country, browse through at least one store, and then try one cultural experience at each location.
With this plan, you'll be happily full all day long, and soak in a taste of 11 different cultures. Not bad for a day-long global journey!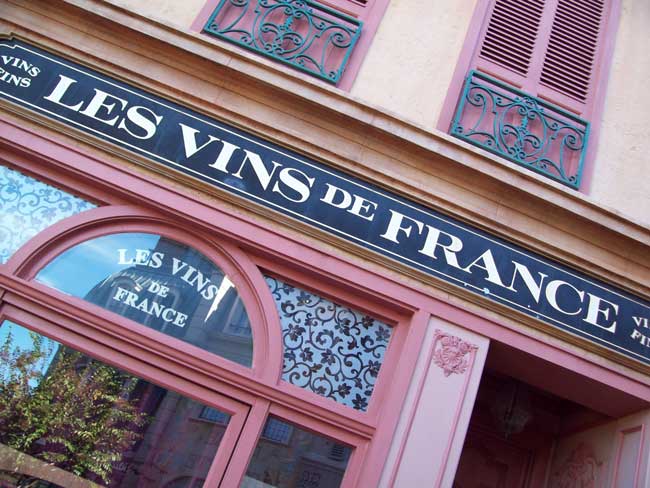 Top 10 Epcot World Showcase Experiences
Attend the Epcot International Food & Wine Festival held each October-November.
Watch IllumiNations: Reflections of Earth, a fireworks spectacular which celebrates our world.
Eat a Kringla at the bakery in Norway. (Yes, it's that good.)
Shop for candy in Japan. (Ask for the candy with the edible wrappers.)
Watch the Canada Circle-Vision 360 film and vow to visit our cousin to the north soon.
Take a belly dancing lesson at the bazaar in Morocco.
Watch the trains in the miniature village in Germany.
Smell the designer fragrances at the Plume et Palette in France.
Be wowed by the majesty of China in that country's Circle-Vision 360 film.
Try on a hat in a store at each different country. (Don't miss the berets in France!)
Latest posts by Janna Graber
(see all)