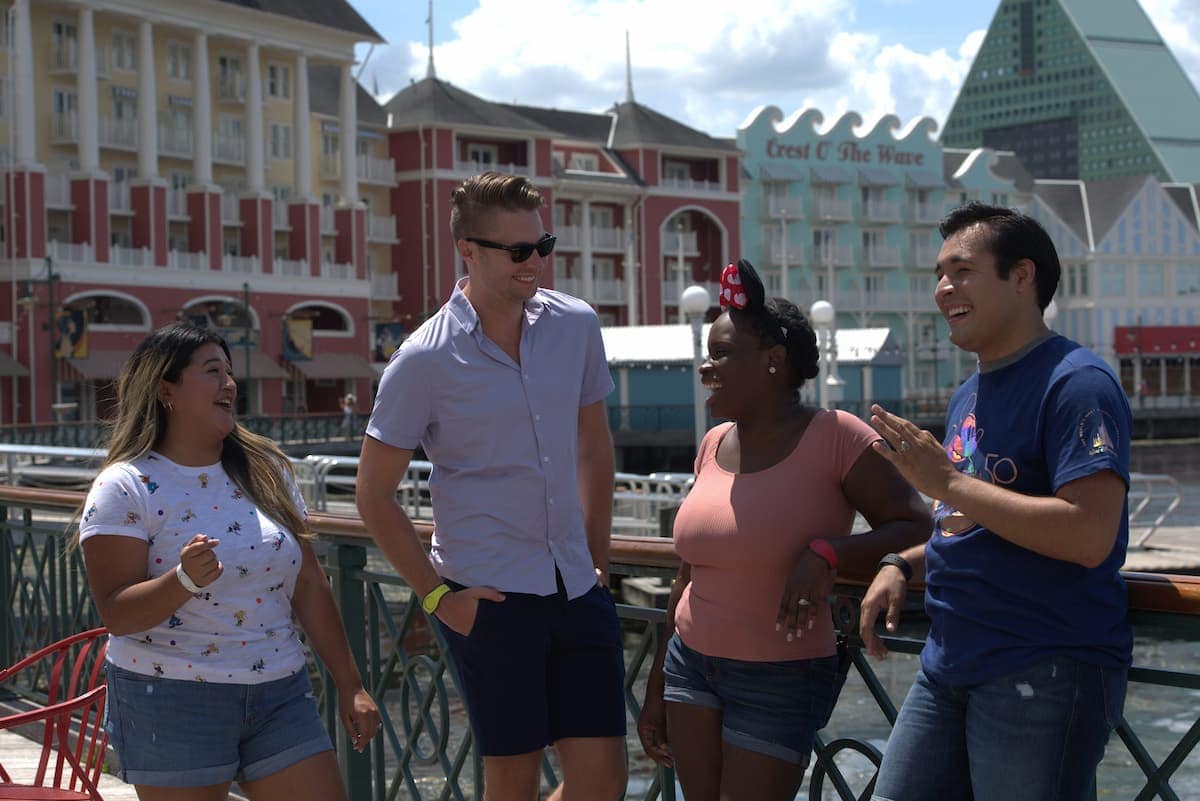 When my kids were little, Walt Disney World Resort was one of our favorite destinations. As preschoolers, they were enchanted by the Magic Kingdom. In grade school, they loved Epcot's World Showcase. As teens, they soared down every high-speed ride in the parks.
Best Tips & Tools to Plan Your Trip
Now that they're in their 20s, we still love visiting Walt Disney World as a family. Yes, we still head eagerly to our favorite rides, but now we enjoy Walt Disney World in a new way.
Turns out, the 51-year-old resort has plenty to offer adults, from themed pubs, sports lounges and bars to entertainment zones for adults.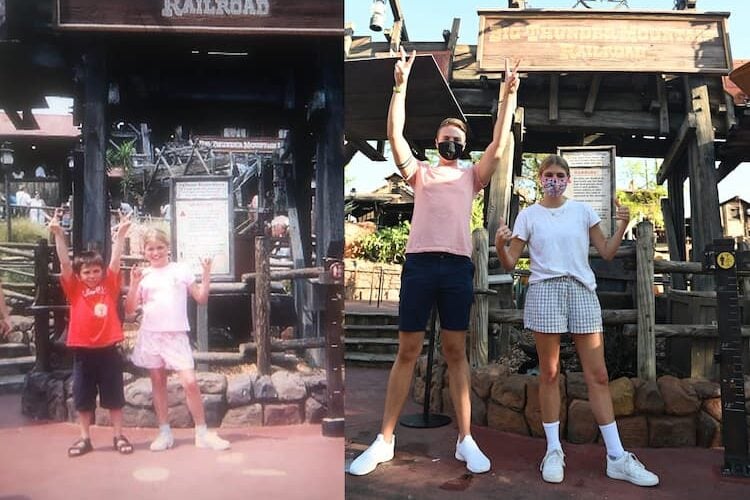 Visiting Walt Disney World with adults who have spent their childhoods at the park is a unique experience. That's because it's not just Walt Disney World that they're revisiting, but their own childhood memories, too. It's fun reliving those times as we enjoy new experiences as adults.
While Walt Disney World is geared toward families with kids, it's also a hit with adults. Jennifer Vernon, a Distribution Sales and Service Manager for AAA Club Alliance, is a self-certified Disney fanatic.

"Going to Walt Disney World as an adult gives you the opportunity to be a kid again," she says. "Visiting the parks as a grownup is much more relaxing. You aren't trying to rush through the park to cram in everything that everyone wants to do. You can explore at your own pace and throw away a minute-by-minute schedule."
Jennifer says she has been to Walt Disney World with many different groups of friends, from a girls' trip to the Epcot International Food and Wine Festival, to Disney Springs, where she and her friends went to Splitsville Luxury Lanes and enjoyed drinks, dinner and bowling.
Must-Do Experiences at Walt Disney World
There is no shortage of rides to entertain at each of Walt Disney World's four parks – Magic Kingdom, Epcot, Hollywood Studios and Animal Kingdom. Some rides are designed for younger children, but many attractions are perfect for grownups.
Star Wars: Rise of the Resistance and Millennium Falcon are among our own family favorites. Both attractions provide an immersive experience and riveting plot line that make them among the most popular rides in Walt Disney World.
My personal favorites are Avatar Flight of Passage at Disney's Animal Kingdom, where you can soar through Pandora on the back of a banshee, and Toy Story Mania!, where I try to beat my 23-year-old son in an adrenaline-filled carnival shooting game.
Look beyond the usual rides, and you'll find other opportunities at the parks. Jennifer and her friends have rented Disney's Yacht One and watched the fireworks from the Lagoon.
"On the yacht, they pipe in the music that is played in the park to give you the entire experience," she says. "The best part is that you don't have to face a crowd when the fireworks are over. It's a relaxing ride through the lagoon back to the Grand Floridian."
Dining at Walt Disney World
Dining in Disney parks is another top draw for adults. Most sit-down restaurants at the parks require reservations, and many offer an immersive experience that only Disney can provide.

"My favorite place to eat is at the Coral Reef in Epcot," says Jennifer. Located next to the giant aquarium in The Seas with Nemo & Friends, guests have a panoramic view of fish, turtles and sharks. "The food is great, and the view of the aquarium is beautiful," she says.
Another good example is the new Space 220 restaurant. This space-themed restaurant at Epcot shuttles guests to 220 miles above the Earth to dine among the stars. Viewers can watch shuttles coming in for a landing or astronauts out for a spacewalk.

The food itself has a futuristic touch with an artistic flair. Note that the restaurant only offers a prix fixe menu, so it might not be for everyone.
Outside the Parks
Walt Disney World has several popular areas outside the ticketed parks. Disney Boardwalk is a quarter-mile promenade filled with dining, shopping and nightlife. There is no admission fee for Disney's Boardwalk, but some venues have cover charges.
Jellyrolls is a dueling piano bar at Boardwalk where musicians engage with the audience and take song requests. Abracada Bar is a turn-of-the-century, magician-themed lounge serving signature cocktails like Pepper's Ghost (Ciroc pineapple vodka, and habanero lime) and Parlor Trick (Four Roses bourbon small-batch, simple syrup, and a splash of soda water).
Disney Springs is another dining, shopping and entertainment district that is a must-visit for adults. The Edison is an opulent, 1920s-themed restaurant and bar in the Town Center at Disney Springs. On select nights, The Edison becomes 21+ only and offers live entertainment, from musicians to aerialists.
House of Blues is for music lovers. This entertaining venue has live bands, and you can dance the night away while dining and drinking fun cocktails. With their high-flying antics, Cirque du Soleil's acrobatics show Drawn to Life at Disney Springs is a crowd-pleaser for all ages.
Disney After Hours
One of our family's favorite times to visit Walt Disney World is during one of their afterhours events. These specially ticketed evening events provide additional hours of access to one of the parks. The park is less crowded, and your ticket even includes some snacks.
Mickey's Not-So-Scary Halloween Party runs on select nights from August 12 to October 31, 2022. Mickey's Very Merry Christmas Party will run on select nights from November 8 through December 22, 2022. The events take place from 7:00 PM to midnight.
Inspire your next adventure with our articles below:
Latest posts by Janna Graber
(see all)