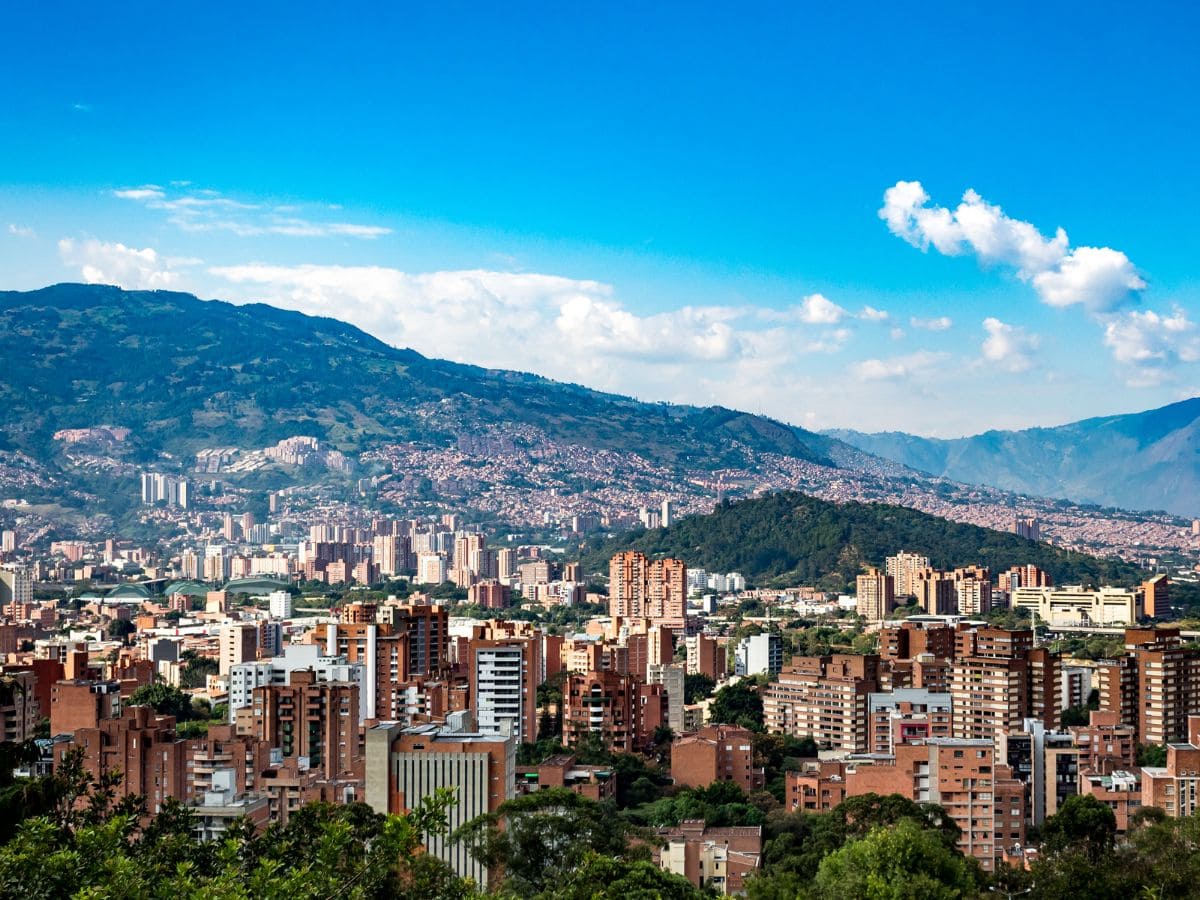 Two months ago, I moved to Colombia. When I first arrived, I was slightly disorientated and overwhelmed – but slowly, the country began to win over my heart.
From delicious food to warm-hearted people and gorgeous vistas, I quickly realised that there was a lot to love about Colombia.
If you would like to join me in falling in love with Colombia, a road trip around the country is a great option. This Colombia itinerary will immerse you in the bustle of the cities, the hush of the forests and the magic of the mountains.
Road Trip Colombia Itinerary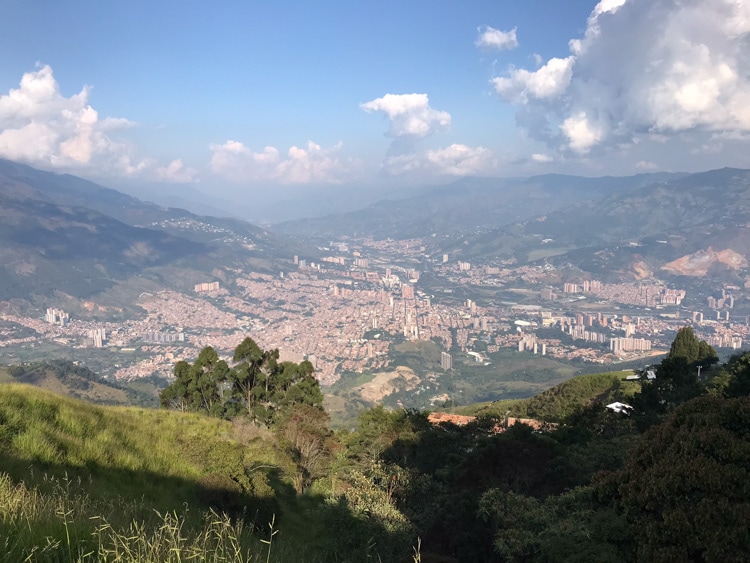 Day 1 – 4: Medellin
Medellin is the perfect place to start a Colombia road trip. It is incredibly easy to travel around and orientate yourself. This is the city that travellers often like the most.
What to See and Do in Medellin
Plaza Botero displays 23 sculptures by the famous Colombian artist and is the ideal first location to begin to acquaint yourself with the city.
San Felix is great for paragliding. Here, you can kick back as you soar through the sky and take in the view of the greenery just outside of the city. Then you can indulge in traditional Medellin food at one of the many local restaurants.
Best Tips & Tools to Plan Your Trip
Comuna 13 used to be one of the most dangerous neighbourhoods in the world. However, it is now one of the safest neighbourhoods in Medellin. Here, you can visit the Museo de la Memoria, take in the beautiful graffiti-lined streets, stop for a pastry at a vegan cafe and hop on a walking tour to learn more about the area.
Guatupé is located just outside Medellin and is known for its colourful houses and the Piedra del Peñol, a giant rock with sweeping views of the town. Just note that there are several hundred steps to reach the top.
Medellin is also the home of Bandeja Paisa, a dish which is so filling that it should last you several meals. It is basically a large plate filled with rice, beans, avocado, plantain, arepa, ground beef, fried egg and chicharron It is something that you need to try at least once during your visit.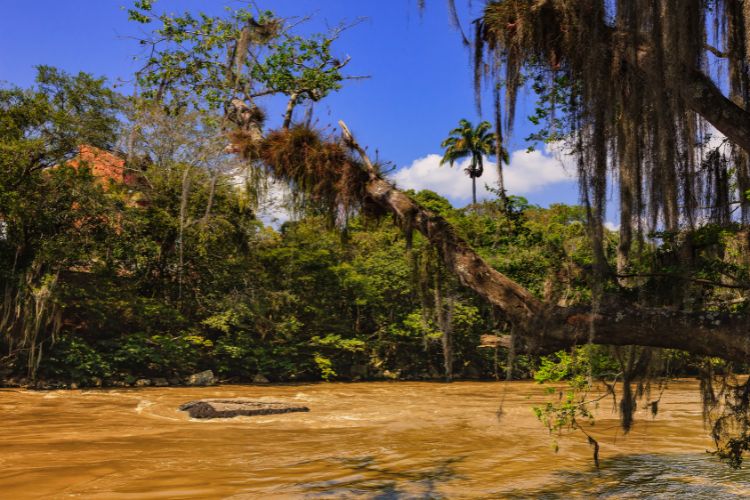 Day 4 – 6: San Gil
The second stop on your road trip should be San Gil, a beautiful green city seemingly made just for adventure junkies.
What to See and Do in San Gil
You can start with canyoning and rappelling down waterfalls and cliffs or white water rafting through the Rio Fonce or Rio Suarez. Alternatively, you can pack a picnic for a nice long hike.
A visit to El Gallineral Natural Park allows you to explore its many caves, cascades and mountains. The trees are referred to as 'chicken coops', hence the name in Spanish, and have beautiful moss-like beards hanging down from them.
Another good option is to take a trip to the nearby colonial town of Barichara, which is often referred to as the prettiest town in Colombia. Here, you can take in the sandstone cathedral with a gold-leaf altar, the ornate tombs of the Cementerio Barichara and the many cobbled streets with their colonial architecture.
Day 6 – 10: Bogotá
Bogotá has a bit of a bad rep – many believe it to be nothing but dirty, cold and ugly. However, the truth is that it is a bustling cultural hub located in the heart of the Andes, 9186ft up the mountain. Give it a chance and it might just capture your heart.
What to See and Do in Bogotá
La Candelaria is the most popular place for tourists to visit and with good reason. Wander the narrow handicraft-store-lined streets and check out the colonial-era cathedral and the bustling Plaza Bolivar.
Then, you need to make a trip to the top of Montserrat. You can either walk up or take the cable car to the most fantastic views of the city at the top. Just be sure to pack plenty of snacks for the journey.
To view the works of Colombia's best artist in the middle of a colonial mansion, head to Museo Botero. Right outside you will find many restaurants serving ajiaco, the famous Bogotá broth with corn, three types of potatoes, the guasca herb and chicken.
Finish your time in Bogotá with a game of Tejo. Often considered to be the national game of Colombia, this is where you throw a palm-sized metal disk at a ball of gunpowder, and when you hit it, it explodes. It feels very exciting.
Day 10 – 12: Girardot
Girardot is the opposite of Bogota – it is small, clean and homely. It is 145km from Bogota and takes only three and a half hours to get from door-to-door making it a nice break between the larger cities.
What to See and Do in Girardot
While in Girardot you need to visit Parque Locomotora, which offers a beautiful view of the Magdalena River. In addition, it allows you to learn more about the locomotive history of the area.
If you are travelling with children, the Piscilado water park is a must-visit place. Here, the youngsters can use up any pent-up energy before snacking on obleas, the Colombian sweet treat.
Before leaving, be sure to check out the Girardot Cathedral, known for its unusual design and interesting artwork.
Day 12 – 14: Salento
Salento is a small Colombian town just west of Bogotá known for its vibrant scenery, coffee estates and parrots.
What to See and Do in Salento
One of the best things to see in Salento is the wax palms. These are gigantic trees that crowd together and look like the cover of a Dr Seuss book. Here, you can hike through the Valle de Cocora, submerge yourself in cloud forests and admire the most beautiful panorama you will ever see.
While in Salento you absolutely must visit some of the coffee farms. Of course, Colombia is known for its coffee, so it makes sense to visit a finca and try some of the best beans in the world.
In the centre of the town, you will find cute cafes, craft shops and Cuba-esque colourful buildings.
Day 14 – 18: Cali
It is 205 km from Salento to Cali, taking around three hours and 45 minutes. This is the final stop on the road trip and is arguably one of the most exciting and beautiful cities in the country.
What to See and Do in Cali
Cali is known as the city of salsa, and as such, the first thing that you must do upon arriving in Cali is learn how to dance. You can do this by joining a class, checking out a local bar, or simply by taking a local's hand on the street.
Then, take a stroll along the riverside and admire the large bronze statue, El Gato del Río. Stop off in one of the cafes, check out one of the small churches and dip your toes in the water.
In addition, the food in Cali is one of the best in the country. Head to the Alameda Gallery and fill up on Colombian cuisine before heading back out – making sure to pack plenty of small food gifts for those back home.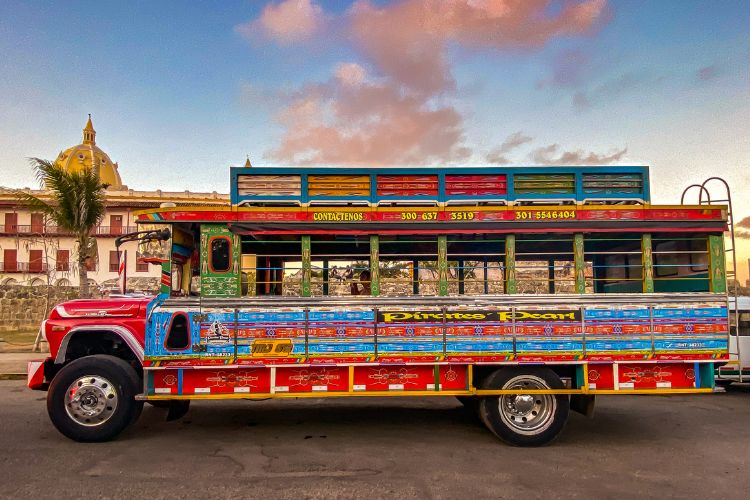 How to Do a Colombia Road Trip
There are two ways to do this road trip – either by bus or by car. If you travel by bus, all you need to do is be careful with your belongings, keeping any important items in a money belt.
Buses may be marginally safer, but they will also take a lot longer. When booking tickets, I recommend either Copetran or Expreso Brasilia. But you will still need to phone ahead to make sure the times have been updated on the website.
When driving, one of the most important things that you need to be aware of is the fact that there are often landslides around the Andes. As such, you will find yourself having to stop at a lot of roadworks.
Tips For This Colombia Itinerary
You will see a lot of locals and Venezuelans hopping onto the back of goods trucks for a lift into the next town, often unbeknownst to the driver. Be careful and stay extra vigilant when behind one of these trucks.
When waiting in traffic or at roadworks, you will often find people selling food and drinks on the road. All you need to do is flag them down and hand them over a few thousand pesos. Try the tinto (strong black coffee) at least once – the caffeine mixed with the sugar will have you buzzing for hours.
While navigating the Andes, you will often find a local handing out a Go/ Stop sign, making it slightly easier to navigate the mountains. Be sure to give the people holding the signs a coin as you pass.
You should always keep small change in the car to pay for any unexpected costs and road tolls. Usually, tolls cost between 8,000 and 12,000 COP.
Before starting the journey, be sure to download an app called Waze. This is better than Google Maps as people can upload and confirm locations, point out police checkpoints and notify other drivers of any roadworks or road accidents.
While Colombia has improved drastically in safety over the past few decades, I still recommend travelling during the day rather than the night.
Once you're ready, simply pack your bags and go. Colombia is one of South America's finest countries and you're sure to have an incredible adventure with this road trip Colombia itinerary.
Author Bio: Amy Aed is a freelance adventurer that loves to write raw, off-the-beaten-track guides to gorgeous places.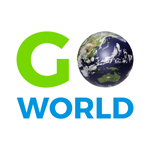 Latest posts by Go World Travel Magazine
(see all)