Coffee in Columbia
I have to come to terms with the astoundingly beautiful coffee plantations, whose bright red beans dot endless folds of steep mountain terrain.  I have to get over these coffee tours, coffee bean motifs and the maraca-like rustle of dried beans being raked up in the morning. I will make peace with the fact that I'm in good-to-the-last-drop Zona Cafetera, Colombia sitting on the porch of a hundred year old coffee plantation. And drinking Nescafe.
I drink instant coffee today, tomorrow, throughout this region and just like everyone else.  Despite being the richest coffee growing country in all of South America, Colombia is still poor. That means the good beans, the money earners, get to go abroad while the dry ones stay home. Locals naturally prefer instant to the dregs of the harvest. It's also a country new to tourism. There have only been about 15 years of relative safety since former presidents Clinton and Bush implemented the controversial Plan Colombia in order to help purge Colombia of its drug cartels. Locals don't quite get us tourists, with our peculiar safety standards and penchant for a fresh cup of coffee.
Travel to Salento, Columbia
Even the worst coffee snob can forgive all this once they reach the tiny mountain town of Salento. After traveling around Colombia with my two children, I've finally arrived at the Colombia I'd dreamed about: the home of my imaginary friend from seventies TV, Juan Valdez.  Humming birds on the veranda. Men with donkeys. Cows mooing under your window. Trail rides on feisty ranch horses that gallop up the river past a defunct rodeo stadium. Bamboo groves so thick and tall, they blot out the sun and instantly dwarf anyone who enters.  Noisy rivers below lined with restaurants offering giant trout meals and bandeja paisa, the traditional meal of rice, beans, meat, egg, plantain, avocado and arepa (flatbread) all for about three dollars.
Despite being billed as the most touristy place in all of the Zona Cafatera, Salento does not sell a single postcard. There are more people on horseback in the center of town than cars. My son notes the rare and lucky coincidence of finding a toilet with a seat and toilet paper. Most tourists here are backpackers, finishing or starting a year of trekking around South America. With their beggars-can't-be-choosers mentality, instant coffee works.
No matter which way we go, we always seem to be on mountain ridges- hiking, riding, strolling, dipping down into a cold mountain river for a swim, then laying out on hot dark rocks. Roosters crow above you and donkey bells clank below. These ridges make it impossible to avoid a spectacular view.
The Plantation House Hostel
The Plantation House is the best hostel in town, a lively place that offers all sorts of accommodations, including a bamboo tree fort like cabin out in the middle of their finca. The owner, Victor, is petting his dog, I-pod, and telling me about coffee. Before they seal the can of instant, it's sprayed with a scent that "makes it smell more like coffee". He also tells me that the whole shade grown thing is a marketing hoax. All coffee needs shade. Salento beans seem to need the shade of sweet baby banana trees. And avocado trees. And the occasional tall papaya tree. Fruits that don't shade this coffee are pineapple, orange and passion fruit, whose orchards grow alongside them. It's the Carmen Miranda of coffee regions.
And to answer the question which lots of people I know wonder, "But is Colombia safe?" No. It's not.  But not in that Pablo Escobar-is-after-me kind of way. Sure, there are relics from the day. The desk clerk at our hostel was in a street gang as a teenager in Medellin, dealing dime bags, "just like all the teenage boys in the eighties." But now he makes jewelry. And I met quite a few non-Colombians doing the drug tour of South America who I wouldn't want to take tea with. When stopped by the military on a remote mountain road, I assumed the worst. They just wanted to know where our driver got the batteries for his cell phone from.
The real safety issues for tourists are physical and sports oriented. They are the result of tourism's growing pains, the slow understanding that people not from Salento don't know certain things.
Some of us tourists may not already know how to ride ranch horses at a full gallop through rivers, for example. When a gentleman asks me how he could make his ranch-turned-B&B more tourist friendly, I suggest that he teach his ranch hands not to put people who've never been riding on the fastest horses. And maybe teach the guests how to stop. He contends that his workers can't imagine a grownup who doesn't know how to ride.
Hiking Cocora Valley
The main reason we tourists come here is to hike Cocora Valley, a 60,000 square kilometers national park that's famous for its wax palms. These regal towers grow 60 meters tall, live to be 120 and look like something from a Dr. Suez book. The latest trend amongst young Israelis is to travel to the valley looking for a certain hallucinogenic mushroom that grows in cow patties.
This is a source of considerable frustration for the search party that has to spend all night in the cold and rain trying to find them. Nevertheless, the map-less trails, often no bigger than a goat path, are inexplicably described as "very easy to follow." The fallen sign posts whose mishmash of arrows that are half buried in the mud are confounding. Even the most clear headed navigator coming down from the mountain can feel like they're on a magical mystery tour.
Soon, we're heading back to Medellin. When we get there, I stop into one of a chain of coffee shops that has opened up throughout Colombia and whose decorating scheme is the spitting image of Starbucks. It serves very good fresh coffee. And its name…is Juan Valdez.
If You Go to Salento, Columbia:
The Plantation House:  Stay in the 100 year old main house, farm house or for the more adventurous, the bamboo tree fort overlooking the finca.  Cell: 316-285-2603. www.theplantationhousesalento.com.
Plantation House Coffee Tour:  9 a.m. English speaking tour at Plantation House farm.
Rincon de Lucy: Breakfast/Lunch/Dinner. Best traditional bandeja paisa in town.                (Calle 4 y Carrera 6ta)
Valle de Cocora National Park: A 30 minute jeep ride from Salento's main plaza (3,000 COP), the hiking loop takes 4-5 hours, water proof boots and guide recommended.
Horseback riding: Alvaro Gomez leads trail rides including waterfall and Cocora Valley trips. Ph: 311-375-1534
Author Bio: Jenny Noble is a copywriter, journalist, dedicated traveler and mom. After graduating from UC Berkeley, she worked in advertising for over 16 years in New York City. Her area of expertise is traveling around Latin America, alone with her two young children and very little money.  That, and holding a full cup of coffee in extreme turbulence without spilling it.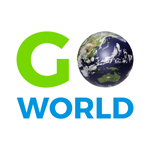 Latest posts by Go World Travel Magazine
(see all)