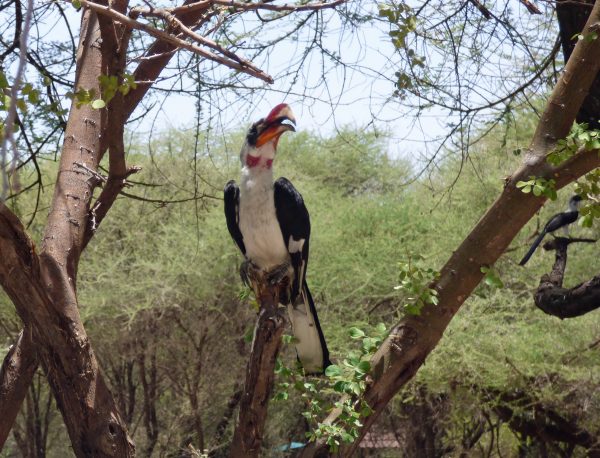 Travel in Tanzania
The joy of traveling to Tanzania in mid-March (unbeknownst to me at the time of booking) was threefold. One: many of the mammals were "dropping" their babies. There aren't too many things in the world cuter than a baby warthog or a two-week-old elephant underneath her mother's belly, or a reddish striped baby zebra among the adult black and whites.
Two: the rainy season was due to set in any day, but other than a few drops heard against the canvas flaps of our tents one evening, the skies were clear during the day and the stars were visibly abundant at night. Three: the plethora of migrating birds still in the area.
Bob and Anne, our experienced birders, dutifully jotted notes when a new species was spotted; Bob in his trusty spiral pocket notepad and Anne in her Ipad bird app.
Me? I snapped away in awe of the multitude of colors. The plan was to enjoy the moment and identify the species when I returned to the comfort of my home office rather than the bumpy dirt roads.
Downloading more than two thousand pictures has proven not only a wonderful reminder of the adventure, but the amazing reality that I saw more than 50 kinds of birds that I had never in all my years seen before.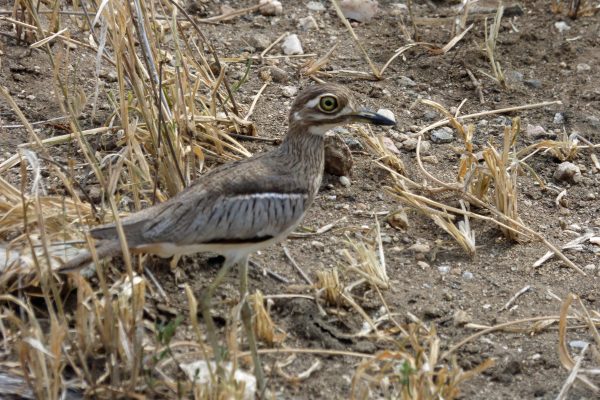 Bob and Anne had counted more than 150 species in the same amount of time, but that did not dampen my enthusiasm for this beautiful new endeavor.
Will I become an "avid birder" now that I'm back home in the Northwest? Who knows? What I do know is that after visiting Africa I will be more aware of the beauty in my surroundings no matter where I am.
I'll follow the tuneful sound of the bird high in the cedars on my weekend hikes. I'll focus my camera on the nest hidden in the tall reeds in the marshlands and I'll remember that my dream African vacation not only included a majestic 17-foot giraffe strolling by, but a tiny bird comfortably nestled on its outstretched neck going along for the ride.
If You Go:
Birds in Africa – Africa Guide              
Image Database – African Bird Club 
Author Bio: Rebecca Redshaw is an author and playwright who lives in the Pacific Northwest. In addition to extensive articles and short stories published in national newspapers and magazines, she has published a novella, Dear Jennifer as well as SOFA CINEMA: An Easy Guide to DVDs, Vol. 1"- a compilation of published DVD critiques. She was awarded First Prize in the 2009 Lakeview Literary Review for her short story, Somebody Special. In 2016, she was awarded third prize in the Soul-Making Keats Contest for her short story, "Mrs. C". A complete literary vitae can be accessed at www.rebeccaredshaw.com.