The highest mountains in Costa Rica rise high in the Chirripó National Park, a 50,150 hectare (125,600 acres) nature haven located about 130km (80 mi.) south of San José in the Talamanca Range.
Famous for its wide range of ecosystems and home to more than 400 bird species, 200 types of reptiles, and around 50 mammals, this is a unique place to go hiking and exploring that will satisfy anyone with an appetite for nature.
The best season to go hiking in Chirripó National Park is during the dry season, between December and April. In terms of climate, this is the coldest region of the country, and temperatures can drop below freezing, although it is not known to snow.
The access town to Chirripó National Park is Gerardo de Rivas, where park permits are arranged before setting off. To get there, you can either drive from San José, or take two buses: one to San Isidro del General, and from there, one to Gerardo de Rivas. Due to visibility and terrain, it is not advisable to drive at night.
Climbing the Chirripó National Park mountains is perfectly achievable for anyone with a good fitness level and a sense of adventure. It is also the best way to discover the rich biodiversity of the region. Below, you will find an outline of the best peaks for this purpose.
1. Cerro Chirripó – the Highest Mountain in Costa Rica
At 3,821 m (12,536 ft), Cerro Chirripó is the namesake of the park and also the highest mountain in the country. It is the most popular in the area, and shares a part of the route with some of the other nearby peaks.
On average, it takes around two days minimum to get to its summit with an overnight at Crestones Hut which is usually full during the climbing season.
Different ecosystems at different altitudes offer a wide range of environments to hike in during the ascent. Although this is the most emblematic mountain in the region, there are several other uncrowded options to explore, that you can combine with Chirripó or choose as an alternative.
Even though this is not a technical ascent, you definitely want to have an excellent fitness level and a guide to tackle it. Since camping is not allowed and the hut is usually fully booked, you will need to either book well in advance or choose one of the other lesser-known but just as great alternatives in the area.
Book it: Join a certified guide on a classic Cerro Chirripó Trek!
2. Cerro Ventisqueros – A False Summit and a Steep Scramble
The second highest mountain in Costa Rica is Cerro Ventisqueros, at an altitude of 3,812 m (12,506 ft). They both boast similar terrains, but Ventisqueros is less crowded, and near the summit it has an exciting ridge that leads to a cheeky fake summit before a final scramble to the top.
Much of the Ventisqueros route follows the same trail as Cerro Chirripó, and the overnight hut for this hike is also Crestones, which means there is the same issue regarding availability.
This is the perfect alternative to either combine with a Chirripó climb, or, for hikers looking for a less crowded trail in the same area.
3. Crestones and Cerro Terbi: A Rocky Spire and Magnificent Views
One of the outstanding landmarks of the Chirripó National Park is Crestones, a protruding 80m (262.5 ft) spire which juts out of Cerro Terbi's ridge. Rock climbing on Crestones is possible. Otherwise, just passing by on a Cerro Terbi trek is not bad either.
Cerro Terbi boasts an altitude of 3,760m (12,352 feet), and there are several routes to the summit. Options include following the same route as Chirripó and Ventisqueros to the Crestones hut, and from there either following a 2.3km (1.4 mi) to the Crestones/Terbi area, or following an alternative path via Los Conejos valley.
Another option is climbing Cerro Terbi via the Urán side. This is a great option when there is no availability in the Crestones hut. Regardless of the route, the Terbi summit is famous for its amazing views of Cerro Chirripó.
4. Cerro Urán: Alternative and Uncrowded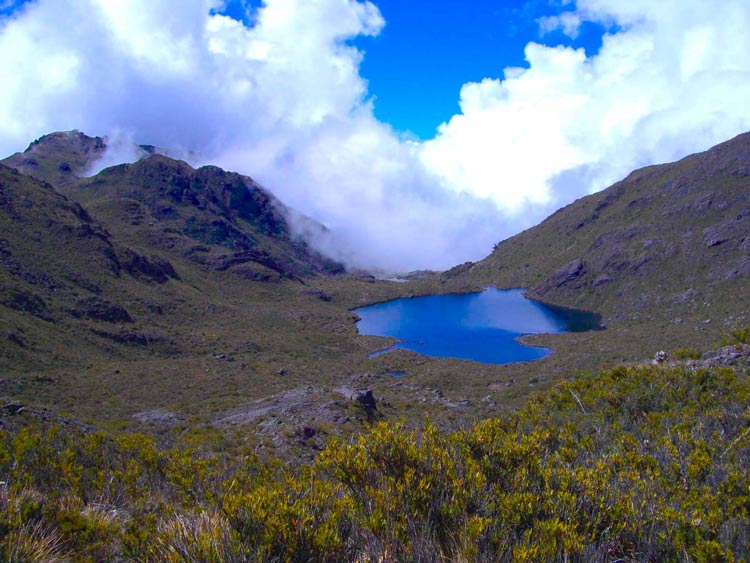 At 3,600 m (11,811 ft), Cerro Urán lies a bit further north from Cerro Chirripó and can be climbed in tandem or alone. The great thing about Uran is that the wildlife is very similar to Chirripó, but the access point and hut are different, and much less crowded.
The hut, located on Paso de los Indios, is more rustic than the Crestones hut on Chirripó, however, it offers the chance of following an indigenous route. This is another Urán highlight.
On combined Urán and Chirripó treks, both summits are tackled on the same day. The ascent begins from Urán, then there is a 5 km (3.1 mi) crossover from one summit to the other, and the descent is via the Chirripó side.
Book it: Go for an alternative Cerro Urán Trek with a certified guide!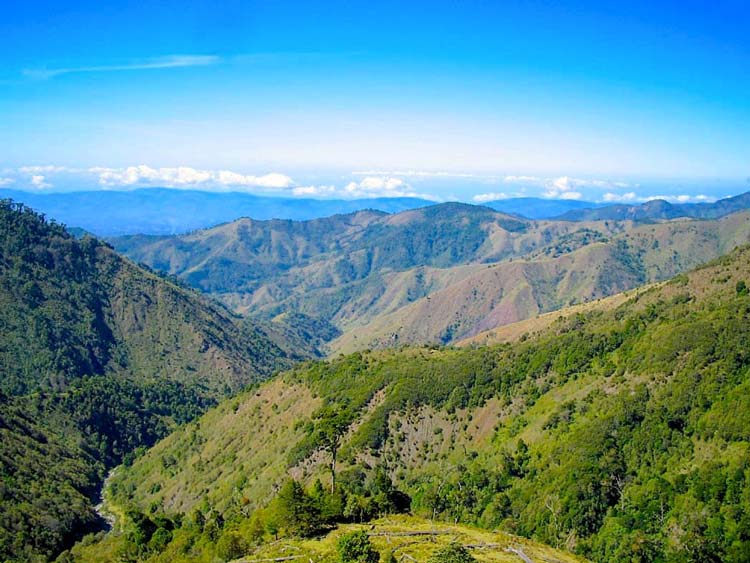 Hiking in Chirripó National Park is an unforgettable experience that will allow you to experience the rich biodiversity and wildlife of Costa Rica.
Climbing a mountain in the Chirripó area will show you wild tundras, cloud forest landscapes, multi-colored birds, exotic flowers and more. It is a must for nature lovers with a thirst for exploration.