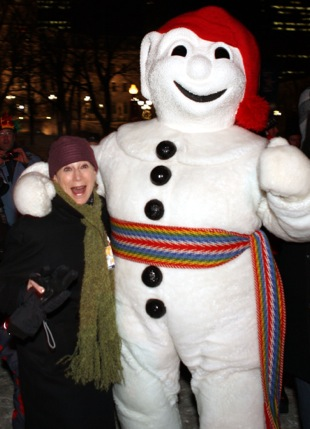 Claudia Carbone started her career as a ski columnist back in 1984, a perfect fit for a journalist living in Colorado. She went on to publish the award-winning WomenSki, which garnered her coverage on The Today Show and NBC Nightly News. She eventually expanded to covering ski resorts and ski destinations, and a whole new realm of travel writing opened up.
Interview with travel writer Claudia Carbone
TWOL: How did you get into travel writing?
CC: First, I was a ski writer, covering all aspects of skiing, such as equipment, instruction, and ski resorts. As I wrote more and more about resorts, it became more of a travel writing endeavor.
After joining the Society of American Travel Writers, I was given more opportunities to cover places other than ski resorts and I discovered it was fun – both visiting the places and writing about them.
TWOL: What is one thing that others should know about the field of travel writing?
CC: Writing is easy; getting an editor or publisher to buy your story is the hard part.
TWOL: What is your favorite thing about being a travel writer?
CC: The ability to travel for much less than I would otherwise. Some trips are completely comped (that's nice!), others are offered at a media rate. Then, the insiders' guiding one gets is invaluable. Hosts want to show and tell you everything about their place.
TWOL: What is the hardest thing about being a travel writer?
CC: Getting published! I know I'm a good writer; it's the marketing of my work that is hard. Also, I never accept trips if I don't have a placement for a story. Every host is now requiring that writers have a letter of assignment or guaranteed placement. That is getting harder and harder
TWOL: What are your two favorite destinations?
CC: Italy and Italy – endless opportunities for stories about food, lifestyle, history, architecture, skiing, wine, people, families, scenery, love! It's my heritage.
TWOL: Anything else you'd like to share?
CC: Yes, Janna Graber at Go World Travel is one of the nicest editors I've ever worked with. Some can be really nasty! And. . .learn how to write for the Internet – that's where most people look for travel articles.
Read Claudia's work at Sleepin' Around Blog: A Hotel & Travel Blog