Apart from the greenery that has become a legend in the world, stunning cities, and traditional sites, Ireland is also very well-known for being home to the most beautiful castles in the world. There are over thirty thousand castles scattered all around the Emerald Isle, and if you are already going on a holiday here, this is your chance to see some of the best ones. We have narrowed it down to the 7 finest, so take a look!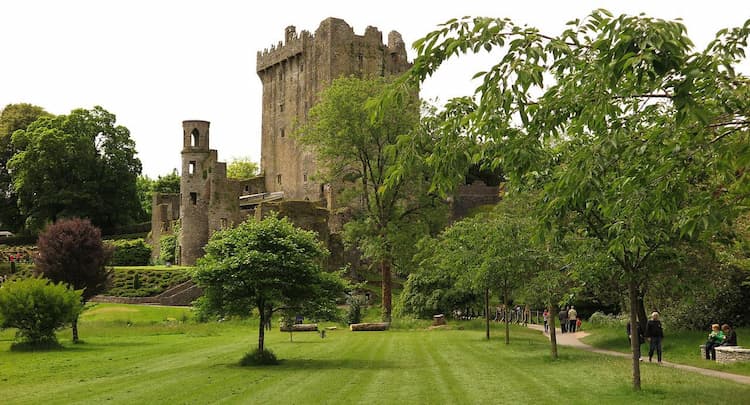 1. Blarney Castle
Probably already very well-known; Blarney Castle still deserves mentioning, maybe even the number one spot! This medieval stronghold and fortress was built by the MacCarthy of the Muskerry dynasty and served as a home and safe house for all kinds of high-rank people of Ireland. Now you can visit it as a museum with partial ruins and battlements and, of course, kiss the Blarney Stone. Legend has it that if you climb up ten stories and hiss the stone hanging upside down, the Gods will bless you with eternal knowledge!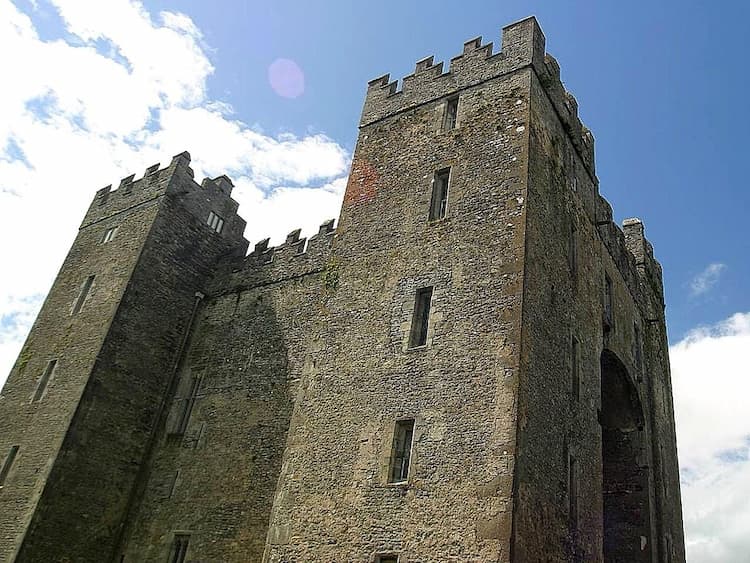 2. Bunratty Castle
An absolutely perfect location for history-lovers, the Bunratty Castle in County Clare has been open to the public since the 1960s and has become even more popular every year. The castle was built on what once was the Viking trading camp and is now open for exploration. So if you wish to see the furniture, tapestries, and other elements of the 15th century, Bunratty is for you! Also, you can try to catch a traditional medieval festival, where you will be served some of the funniest yet most traditional and authentic medieval food!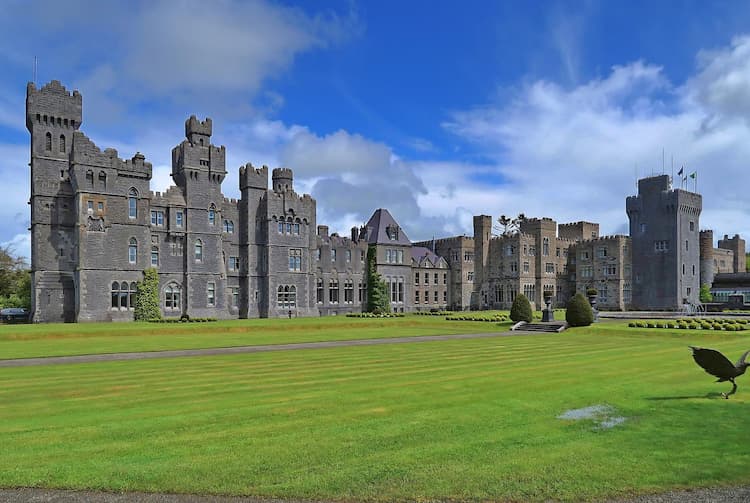 3. Ashford Castle
Quite often included in tours to Ireland, Ashford Castle is your dream come true if you have ever dreamed of staying in a castle. This Victorian masterpiece was built in the early 13th century and, over time, became a luxurious 5-star hotel and wedding venue! So, if you have ever wanted to live like a royal, Ashford is your chance. With stunning surroundings and lovely staff, this might just be your perfect holiday. You might even get to stay in a room that famous people once occupied—people like Ronald Reagan or John Lennon. You never know!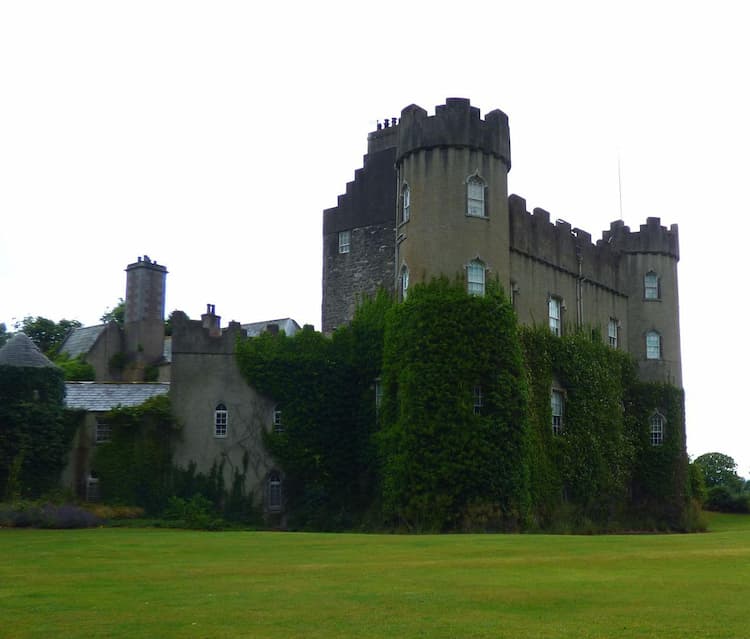 4. Malahide Castle
Only 9 miles away from the center of Dublin, the Malahide Castle is the 12th-century stunning masterpiece of stonework. You can walk around the impressive Talbot Botanic Gardens, named after the noble family of residents, and see the Victorian conservatory. There are also woodland trails, sports fields, cafes, and a children's playground, so you will have plenty of entertainment. However, the biggest attraction of Malahide Castle seems to be the fact that the Irish declared it the most haunted castle in Ireland. Over the years, visitors and workers all reported curious and unsettling things happening. If you like a bit of mystery, you will love your visit here!
5. The Rock of Cashel
There are plenty of tours to Ireland that always include a trip to Cashel, only to see this iconic castle of the early centuries. With the dramatic background of Irish lands, the Rock of Cashel is extremely important as a historical site and displays the perfect vision of medieval architecture. It also includes a round tower, a high cross, a Romanesque chapel, a Gothic cathedral, an abbey, and the Hall of Vicars Choral. There are many legends surrounding, most of them of Christianity and the Kings of Ireland, so do not miss out on an opportunity to learn more about the origins of the Irish!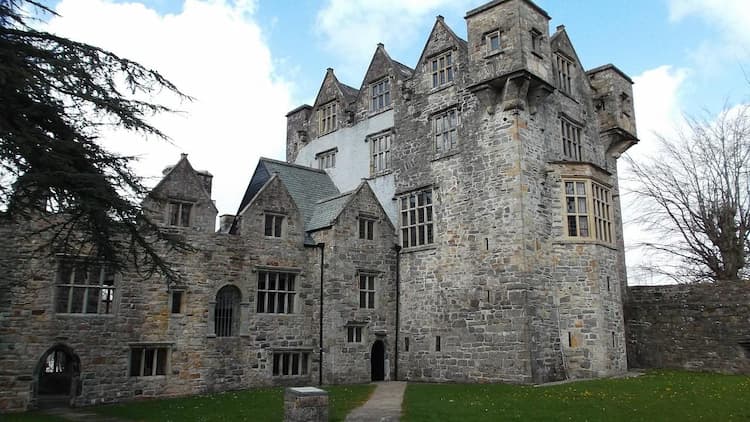 6. Donegal Castle
Looming over the River Eske, the Donegal Castle is a 15th-century fortress of Red Hugh O'Donnell and has overcome so many dramatic changes over the years that it has now become a must-see. According to historians, when Red Hugh O'Donnell left for Spain, he was determined not to let the castle fall into the arms of England, and to make sure of it, he set it on fire! It left a prominent mark on the court, and what was once called one of the most splendid Gaelic castles in Ireland now required reconstruction and lots of work. We, however, believe that the Donegal Castle is still worthy of its title, so why don't you go and check it out for yourself?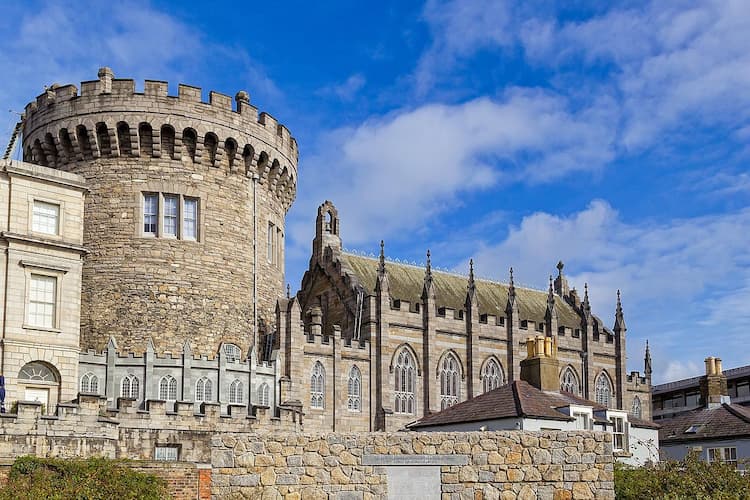 7. Dublin Castle
Now indeed, as you are making your way through the streets of Dublin, it is a guarantee that you will end up visiting Dublin Castle, as you should. Created as a defensive fortification in 1204, the castle now serves as a government complex and a conference center, making it one of the most essential establishments in Ireland. Take a guided tour through the Dublin and Vikings excavation sites, and see the spectacular work done at The Chapel Royal, famous for the services of 2nd September 1821, when King George IV was in attendance. It also got its name from this event!
There you go! Fill up your itinerary with these stunning establishments, see the medieval architecture, and learn of iconic events surrounding these castles, some of which were so crucial to Irish history that it has formed the country into what it is today. Good luck!
Inspire your next adventure with our articles below: