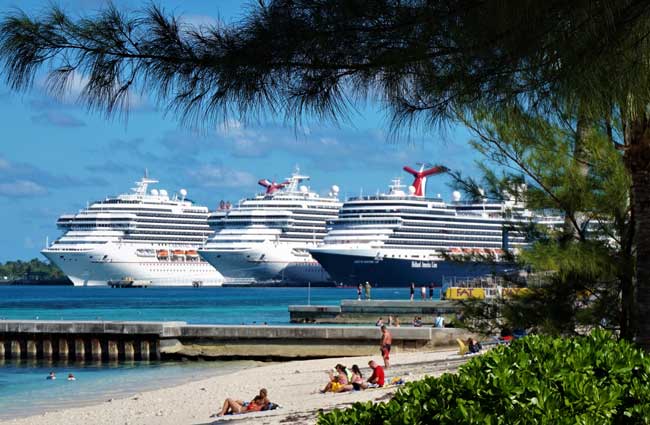 People were always surprised to learn that after 40 years of doing travel writing, I had never been on a cruise. Oh, some 25 years ago, I had done a crossing from New York to Southampton, England, on the QEII, one of the many cruises from Southampton that is popular with those who want a luxury transatlantic crossing.
That was six days, all at sea, and due to a Force 8 storm, pretty much hell.
But I had missed the whole multi-billion dollar, 21st-century cruise ship phenomenon. And, I thought, with good reason.
The idea of cruise ships had no appeal to me. Nothing I ever heard about them changed that. I knew the food was good, and it was convenient not having to pack and unpack.
And everyone said it was great for multi-generational travel (which I had also successfully avoided).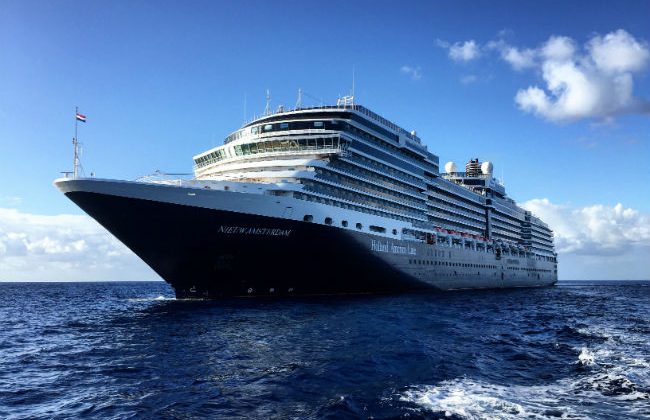 But no one ever challenged my basic conceit that I would be much happier on land actually staying in a destination instead of just visiting it for a day from sea. They'd just shrug and say, "Well, cruising is not for everyone."
And then something happened that changed all that. I went on a cruise. Four days from Fort Lauderdale to Nassau on Holland America's Nieuw Amsterdam. And I loved it.
Here are six things that I always thought about cruises before my first experience that I wish someone had told me differently 40 years ago.
6 Misconceptions About Cruising
1. I'll be bored.
This was my greatest fear. As an independent traveler who likes to walk, I felt that the confines of a ship would strangle me and I'd be bored stiff sitting on a deck chair with nothing to do.
In the end, I left this short four-day cruise completely exhausted (and actually in need of some relaxation!). There is just an incredible amount to do.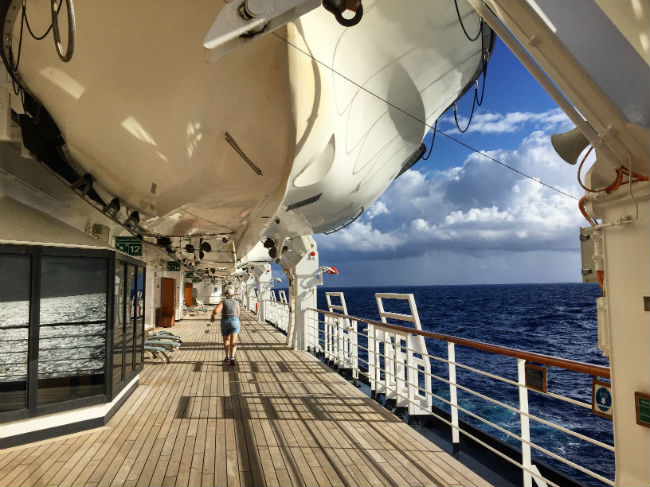 For one thing, there is the ship itself. At 933 feet in length with more than 2,000 passengers and 850 crew, it's a floating small city with shops, more than a dozen bars and restaurants, and unlimited amounts of viewpoints.
And stairs. Forego the elevator (a good suggestion to start with) and that means 11 flights of stairs from top to bottom just to get around the ship.
The Promenade Deck was also a revelation. The deck circles the ship with a beautiful hardwood floor offering an unobstructed wind-in-your-face walk with sea airs, views and sun. It's as pleasant a walk as I've ever taken, with nine laps equaling a 5K run.
In all the conversations and ads I've seen of cruising, hardly anyone mentions the simple joy of stretching your legs as fast as you want to walk for as long as you want to walk in the middle of the sea, with an occasional dolphin jumping high above the water beside you.
And then there are the balconies. Again, no one ever told me how magnificent it is to wake up at night, go out on the balcony and watch the black sea passing by, the waves illuminated by the glow from the ship's lights.
The sounds, the smell of the sea and the fresh air at night is simply spectacular. And if it gets cool, your cozy bed in the cabin is five feet away.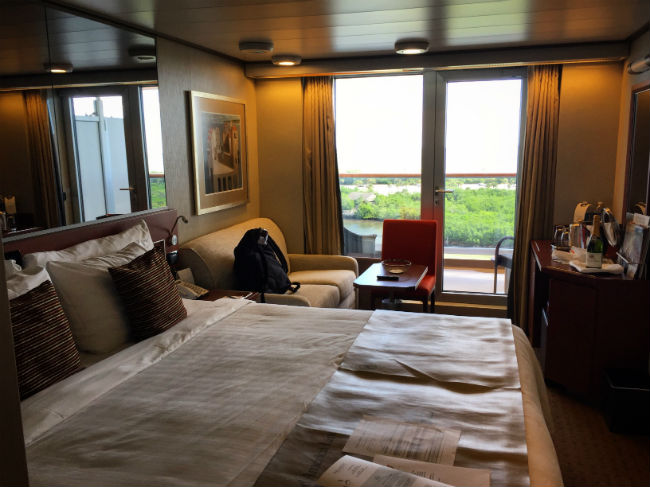 But the main thing with cruising, I discovered, is that you hardly spend any daylight time on the ship.
A quick breakfast (smoked salmon, a croissant and scrambled eggs, please) and then it's off on the first tender or gangplank to land and back to the ship on the last. I ended up wishing I had more time at sea, but there's just too much else to do.
2. I'll have to give up my freedom.
When thinking of cruising, I always had a superior group tour type of sneer: "If it's Tuesday, this must be Belgium." I thought I'd be led along and forced to follow a strict itinerary. Again, I was completely wrong.
Don't confuse a cruise with a bus tour. There simply is no schedule. Except, of course, what islands or land you'll be docking at. And even there, you get to select the landfalls when you choose your cruise. But once on board, no one gives a damn what you do.
There's a mandatory lifeboat lesson, but after that, your only obligation is to be back on the ship when it sails.
You can sleep in, be up at dawn, party all night and sleep all day, go on shore or not go on shore, eat when you want, drink when you want, and sleep when you want. It's as much freedom as you'll ever have, anywhere.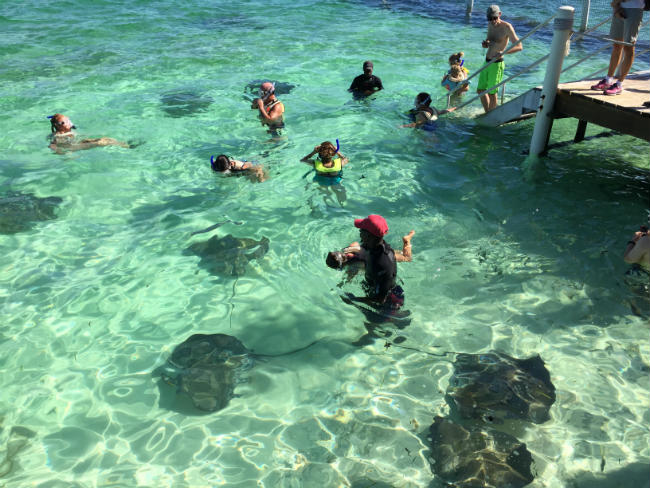 And speaking of freedom, how about freedom from cash, wallets and watches? All you ever need to take with you is your room key, with which you can sign everything.
I had always heard of the private islands owned by cruise ships (Holland America has a beauty in the Bahamas – Half Moon Cay), but had suspected they were just a scheme to wrest more money from the passengers. Again, mistaken.
The private island gives you a paradise of clean beaches, the sparkling aquamarine blue of the Caribbean, unlimited recreational opportunities, great food (included free in the cruise) and a dozen other options, and instead of the usual beach worries of what to do with valuables while you're in the water – there are no worries!
Don't take any valuables. All you need to take off the ship is a plastic card the size of a credit card. Leave everything else in your floating home. Tender rides from ship to shore or shore to ship are ten minutes, and leave constantly.
You could (if you were insane) even leave the island and go back to the ship for lunch and then come back to the island in the afternoon. The simple truth is, no one cares what you do. Or when.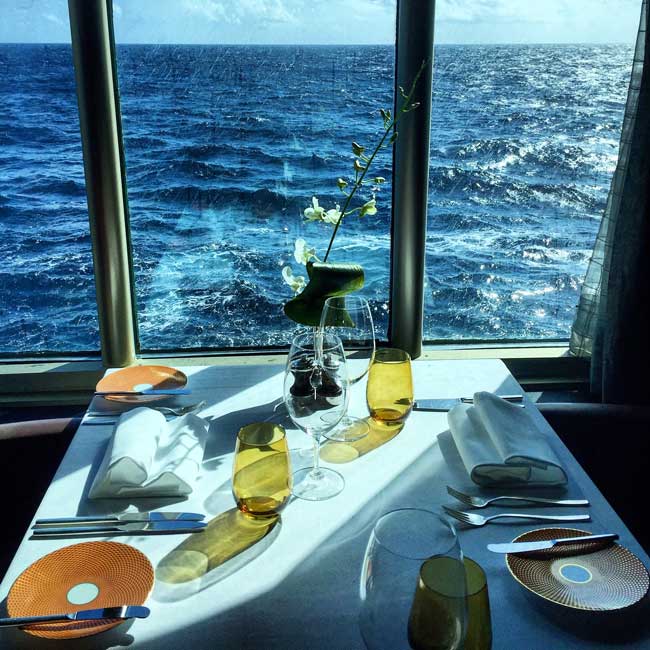 3. I'll overeat.
Make no mistake, there's a lot of food on a cruise ship. The statistics are simply staggering. In an average week, the 150 chefs, bakers, butchers, and kitchen crew of the Nieuw Amsterdam prepare 11,830 pounds of beef, 137,000 pounds of fresh vegetables, and cook 23,040 eggs.
Which the 223 person serving staff dishes out, along with more than 2,000 bottles of wine and champagne and 332 cases of beer.
It's a lot of food. But…and this is a big but…portions are generally small. Whether in their upscale (upcharge) restaurants, or at the regular evening restaurant or at the buffets, each individual serving is far smaller than in your typical American restaurant, which serves "supersized" portions.
Here, you are served normal, I would say, "European-sized" portions of delicious food, whether buffet style (open most of the day with all cuisines from Mexican to Indian) or at the evening dinner locations, included at no charge.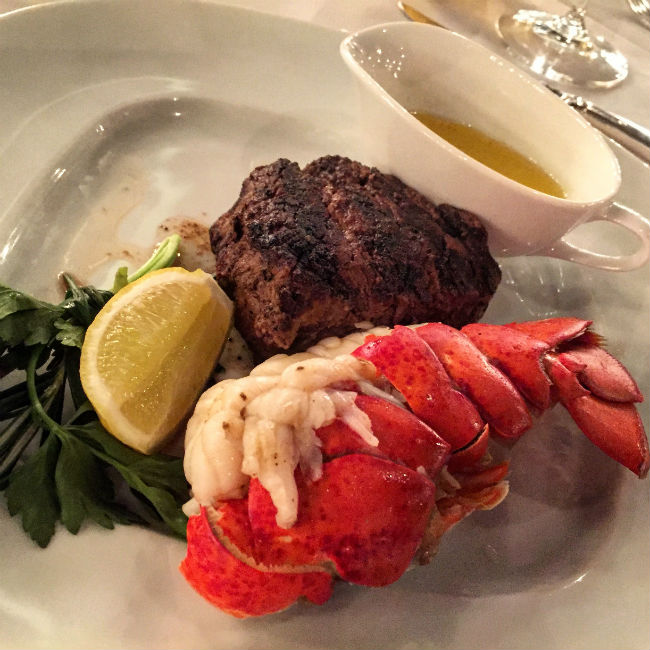 Now, you can always eat more. You can eat your own weight every day, if you choose to. But you are never (as so often happens in American restaurants) served a meal that is just gross in its proportions of waste. Food is precious on a ship. They want to avoid waste. So they serve you smaller, eatable portions.
You can have as many as you like. But what you'll find, as so many diet books suggest, is that you will fill up with a normal size meal and not desire any more if you eat slowly, enjoy your surroundings and company, and let your food digest before eating more.
Drinking? Well, that's another matter. Fortunately, they had a fairly poor selection of beers, which keeps down the temptation. This is being corrected with the ship's refitting, which in 2018 will bring the welcome addition of draft beer.
There are bars everywhere, and you'll want wine with dinner. You can only officially bring on one bottle of wine for free; the rest incur a corkage fee ($18 per bottle on the Nieuw Amsterdam).
But there are happy hour specials, and when all is said and done, the alcohol prices are fair and what you'd pay if you were in a restaurant on land.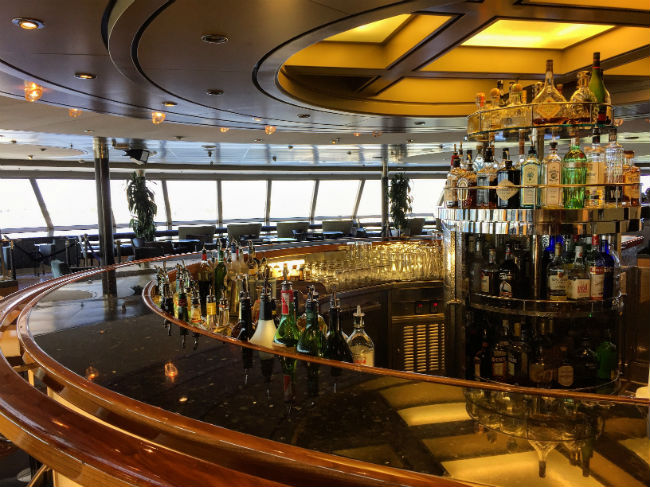 4. I'll be surrounded on shore by thousands of shipmates.
We docked in Nassau beside three other mid-size cruise ships, which means a landing force of some 8,000-9,000 people descended on the town.
You would think that would crush the life out of any real experience on the island. But it didn't. I don't know where everyone went, but the town was never really that crowded.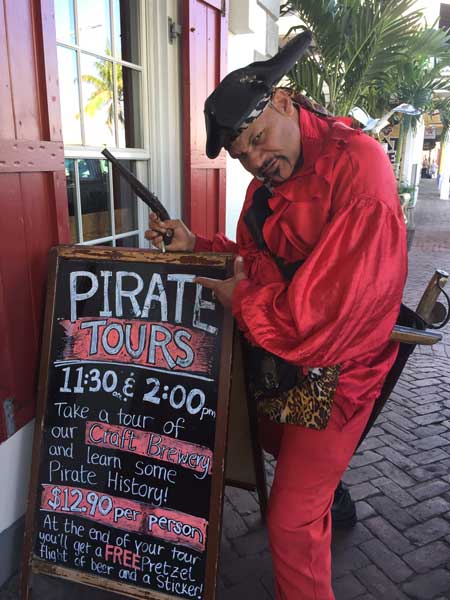 I was the only person in a fort I visited, the only person in the Nassau Pirate Museum, and with a friend, were the only cruise ship passengers in one of the local restaurants at Fish Fry, a village of seafood restaurants for locals.
Try D'Waters Café, by the way, for cracked conch, peas and rice, and fried plantains – and don't miss the Big Daddy "Conch Show," where he explains how they get the conch from the shell.
We got there by walking a mile or so along a local's beach that was nearly deserted.
Since the ship landed at 8 a.m. and departed at 10 p.m., it was never even crowded getting off the ship or back on, since people departed and returned at their leisure.
5. I won't learn anything about the local culture or food.
This would, of course, depend on the individual, but if you want to learn, there are ample opportunities. There were lectures on board about the history of the Bahamas from Bill McCoy, the king of the prohibition rum runners to the literature of the Caribbean.
Where we learned that the James Bond adventure Thunderball took place in Nassau and was filmed there. So were parts of Casino Royal.
There were shore excursions on nature, historic walking tours, cuisine tours, educational programs with sting rays and dolphins, bike tours, kayak tours, horseback riding in the surf, glass bottom boats and a variety of other opportunities to mingle with locals and learn about their culture and the destination. Or you could just take a cab to a beach. But there was total freedom for every option.
I opted for a day on my own researching Nassau's pirate and colonial history, which was easily done without crowds. I took a local pirate walking tour, visited forts and historic sites, and had many conversations with locals.
Another interesting aspect of cruising is interacting with the crew, who are seldom Americans and generally from all parts of the world, especially Indochina and the Philippines.
There were 850 of them on the ship, and they are a fascinating and friendly staff and happy to share their stories of life at sea.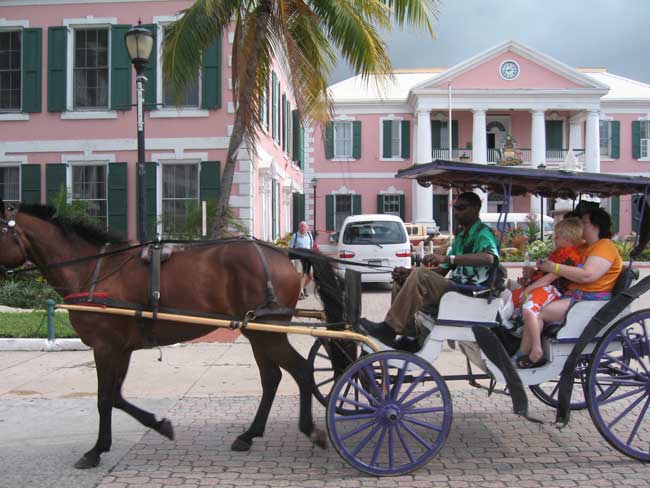 6. I'll be traveling with people who have little in common with me.
This is the tough part. There are big ships, small ships, long cruises, short cruises, and a dozen major cruise ship lines, each with a different brand attracting a different type of personality. Pick the wrong one, and you could be in trouble.
Our Holland America ship docked next to a Carnival ship, and while both cruise lines are owned by the same parent company, it was obvious from the yells, screams, and cackles coming from inebriated passengers limping back to the Carnival cruise ship from Nassau that theirs was a very different cruise from ours.
No problem with that, to each his own.
But selecting the ship, the itinerary, the length, the brand, and type of cabin (always go with a balcony!) are very important decisions. If made based on price alone, it could be a long cruise. I was very lucky. Holland America provided exactly the type of independent cruise I was looking for.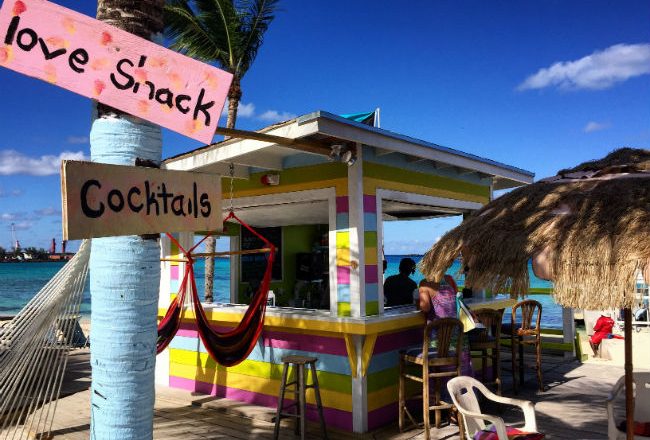 There are travel agencies specializing in cruises that are paid by the cruise line, and want you to be happy so you rebook again and again. The cruise lines feel that way too, and are dedicated to making sure you book with the right company.
Cruises have one of the greatest loyalties of any travel product, so they know if you have a good time, you'll come back.
And I'll be back. Maybe not right away, but I've definitely now got an Alaskan cruise on the bucket list.
For more information: https://www.hollandamerica.com/
Author Bio: Rich Grant is a freelance travel writer in Denver, Colorado and a member of the Society of American Travel Writers and the North American Travel Journalists Association. He is, along with Irene Rawlings, co-author of "100 Things to Do in Denver Before You Die," published by Reedy Press in 2016.